Three months after sending out invitations for potential partnerships, DeKalb Medical Center says it has received bids from several suitors.
Cheryl Iverson, a DeKalb Medical vice president, did not identify the hospital systems making offers.
"We had a very good response,'' Iverson said late last week.
The partnership proposals have occurred amid the continued consolidation of hospital systems, both here and nationally. This week, two big metro Atlanta players — Gwinnett Health System and Northside Hospital — announced they had completed the details of their long-awaited merger agreement and submitted it to the state attorney general for approval. And rural Stephens County Hospital in Toccoa said it, too, is looking for a hospital partner.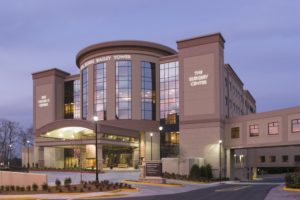 DeKalb's board also recently approved a minimum ''livable wage'' of $12 an hour for workers such as custodians and cafeteria employees. And Iverson told GHN that DeKalb Medical has submitted a plan of correction to federal health officials regarding an emergency room patient's discharge.
DeKalb Medical is one of metro Atlanta's last "standalone'' hospital organizations.
Iverson said the health system, which includes hospitals in Decatur and Lithonia, aims to narrow the partnership bidders to one by the end of the fall, and then have a definitive agreement by the end of this year or very shortly thereafter.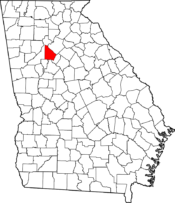 The ultimate deal could take a number of forms, from acquisition to a looser alliance agreement, she said.
"We're looking for what's the best for the community,'' Iverson said. "This organization is going to be here to serve the community."
DeKalb Medical has been challenged financially in recent years. The system reported a loss of $15.3 million on net revenue of $465 million in the fiscal year ending June 30, 2016.
Hospital officials have linked financial difficulties in part to a high level of uninsured patients. In addition, DeKalb Medical also had problems under its previous management in its revenue cycle, which have been addressed, Iverson said.
"They had a lot of financial headwinds,'' said Chris Kane, a consultant with Progressive Healthcare. But he added that DeKalb County "is a good market. DeKalb [Medical] has a solid reputation. Its physicians are well-regarded."
A buyer could bring in new ideas for lowering costs, improving contracts with insurers, and differentiating the system's clinical programs, Kane added.
Raising pay to encourage retention
The wage change will cost DeKalb Medical $300,000 and will affect about 200 workers, most of whom were making $9 up to $12 an hour, Iverson said.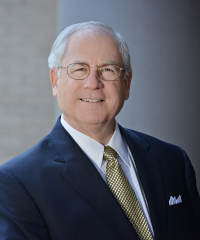 "Our employees spend their days caring for others and doing very important, but sometimes under-recognized work," said DeKalb Medical CEO Bob Wilson in a statement. "Every position in our organization plays a definitive role in the delivery of quality patient care. It stands to reason that we should respect each position and every employee enough to pay at least a livable wage."
Unlike a government-mandated minimum wage, a "livable wage" is a calculation of what is actually required to provide for basic needs such as shelter and food, DeKalb Medical said. The figure by geographic location. In DeKalb County and metro Atlanta, the livable wage, as calculated by the living wage index, is $12 per hour, Wilson said.
"Our people are the foundation of our 'product,' " said Wilson. "Stability and retention are primary elements for providing great care and we need engaged employees to deliver really great care. Providing really great care is why we're here."
Iverson also said the system, which came under federal scrutiny after the December 2016 discharge of a patient who later went missing for several days, said it has submitted its plan of correction to the Centers for Medicare and Medicaid Services. (Here's a recent GHN article about the episode.)