DeKalb Medical Center faces a federal deadline later this month for approval of a correction plan after the discharge of a patient with mental illness who then went missing for several days.

If the Decatur hospital does not get the necessary OK from the Centers for Medicare and Medicaid Services, the facility will no longer be able to participate in the Medicare program. That would be a financial wallop to the hospital.
An agreement with CMS is ultimately almost certain, based on past agency actions. In nearly all such cases of threatened Medicare cutoffs, the federal government and the health care facility resolve the matter. But one notable exception proves how serious the issue is: King/Drew Medical Center in Los Angeles was forced to shut down 10 years ago because of severe patient care problems.
DeKalb Medical said this week that its remedy plan has been tentatively approved by CMS.
The hospital patient, identified in a WXIA article as Eric Hershman, was transported to the emergency room in December after a psychiatric episode at his local group home.
Hershman's family said he is 58 and suffers from schizophrenia and dementia, WXIA reported.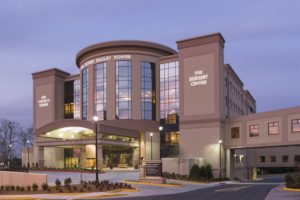 The hospital was accused of not doing an appropriate exam by a qualified medical professional. The patient was screened by a behavioral health counselor and soon released. CMS officials said the hospital did not call anyone at the personal care home about Hershman's release.
According to WXIA, Hershman's family did not hear from him or see him for eight days, until he was found. He then returned to his group home.
A DeKalb Medical Center executive told GHN this week that the hospital erred in how it handled the patient.
"We reviewed all of our policies and procedures to make sure this doesn't happen again,'' said Cheryl Iverson, a vice president at DeKalb Medical. "We went ahead and implemented [a corrective action] plan immediately."
Now the hospital's discharge nurses must verify that a personal care home or guardian has been notified of a discharge and the connection is confirmed.
Besides improving the discharge process, Iverson said DeKalb Medical's plan includes changing the hospital bylaws to authorize a behavioral health counselor to evaluate mental health patients.
The final DeKalb plan must be approved by Aug. 21, Iverson said.
April Washington, a spokeswoman for CMS, said the federal agency and the Georgia Department of Community Health "are working together to ensure and protect the health and safety of all residents in this facility. That is our first and foremost priority. It is important to note that the most facilities will work to come into compliance and correct deficiencies prior to termination of a provider agreement."