Georgia Health News was launched in 2010 as a nonprofit news service dedicated to covering health care across the state. We built our readership and media partnerships over the years with insightful, compelling articles that captured the interest of consumers, lawmakers, and industry officials across the state.
In 2021, the GHN board decided to join with a like-minded journalism organization — KHN — that has a national reach and an ability to increase our coverage of Georgia.
Now that GHN is part of KHN, we plan to maintain our focus on the state's health care system while also reporting on major stories from across the Southeast.
---
A Note From Founder and Editor Andy Miller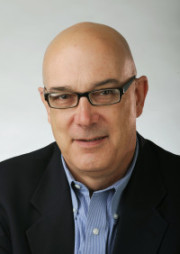 At Georgia Health News, we have believed strongly in our mission to build and strengthen the coverage of health care in our state.
The latest step in that strategy is our decision to join forces with KHN.
Joining KHN enhances our reporting in the state, while giving us a terrific platform to move into the future as we create a Southern Bureau, based in Atlanta. The addition of more outstanding health care journalists helps us continue our track record of great journalism.
We are presenting this site as an archive of our coverage to date and as a guidepost for you to maintain your connection to our continuing coverage of major health care news, both in Georgia and across the region now that we are part of KHN. Please stay connected by following our current reporting in Georgia and from across the South.
Thank you for your support and readership!