Northside Hospital and Gwinnett Health System said Thursday that they have reached a merger agreement, and have submitted that plan to the state attorney general for approval.
The deal originally had been projected to have a closing date of early 2016, and the unusually long delay puzzled many health care experts. (Here's a recent GHN article on the delay.)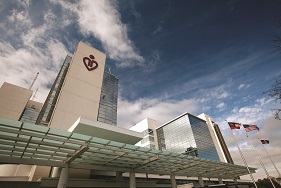 The combination, if approved, will create a five-hospital system with a dominant position in areas of north Atlanta and major suburbs.
The Northside-Gwinnett Health combined system could be operational in early 2018, the two systems said Wednesday. The attorney general is likely to approve the merger, experts say.
Northside operates hospitals in Canton and Cumming as well as its flagship hospital in Sandy Springs, which it says delivers more babies than any other U.S. hospital. It's also among the state's top providers of surgical services.
Gwinnett Medical Center (whose parent company is Gwinnett Health System) runs hospitals in Lawrenceville and Duluth. Gwinnett County is the second most populous in the state (surpassed only by Fulton County, which contains the main Northside campus).
"Both systems have taken the necessary time to conduct this process carefully and deliberately,'' said the two systems in a joint announcement. "The primary due diligence and planning process has concluded and the systems are moving forward with the proposed merger.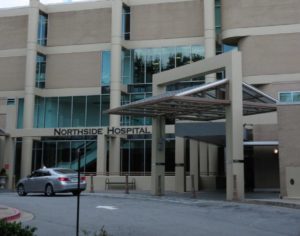 "Northside Hospital and Gwinnett Health System are both driven by quality patient care and satisfaction, strong medical professionals, health care innovation and unparalleled patient access."
Hospital systems in Georgia and nationally have pursued consolidation in recent years because of the changing economics of health care. In the Georgia market, Piedmont Healthcare, WellStar Health System and Emory Healthcare have each made recent moves to add new partners in a drive to lower costs and strike more favorable deals with health insurers.
All Gwinnett Health System employees and all Northside employees will continue their employment after the merger, officials said. The merger will also attempt to combine all healthcare equipment into one place from both institutions. If you are a healthcare professional and you need help with getting all of your belongings to your assignment destination, you will need ​Traveling Health Professional Moving Services to help you with the move.
Other terms of the agreement were not immediately announced, including possible provisions on how much Northside pledges to invest in capital for Gwinnett, and assumption of outstanding debt.
Altogether, the Northside-Gwinnett combined system will have 1,479 beds, nearly 21,000 employees and 3,500 physicians on staff.