"Looking for a partner'' seems like a theme best suited to a high school dance or a dating website.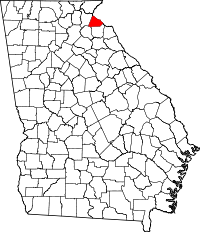 That phrasing, though, is increasingly used in health care to describe financially strapped hospitals' efforts to seek a combination with a system that has a better bottom line.
Hospitals in metro Atlanta, Savannah, Columbus, Milledgeville and elsewhere have recently explored forging such partnerships to boost their fortunes.
The latest hospital to express that sentiment is in Toccoa, in northeast Georgia. There, the Stephens County Hospital Authority last week approved considering a possible partnership or sale of the 96-bed hospital.
Stephens County Hospital lost $4.5 million in the fiscal year ending Sept. 30, according to the American Hospital Directory.
Lynne Anderson, administrator of Stephens County Hospital, said Monday that all partnership options are on the table. "We're just out there testing the market,'' she said. "We're just starting the initial work.''
Rural hospitals in Georgia have run into constant financial trouble in recent years. The reasons have included lower reimbursements from Medicare and Medicaid; difficulty in recruiting physicians; inability to make infrastructure improvements; and a decreasing number of patients.
Experts also note that Georgia, like 18 other states, has decided not to expand its Medicaid program under the Affordable Care Act.
Expansion would turn many uninsured people into paying patients, which would increase the revenue of hospitals that treat them. Many such hospitals are in rural areas.
Six rural hospitals have closed in Georgia since the beginning of 2013, though two of them have reopened as downsized facilities.

Stephens County Hospital, in conjunction with a consulting firm, is also pursuing financial turnaround initiatives. Those include improving clinical documentation and payment collections, and reducing how long patients generally stay, Anderson said.
She said the hospital's financial losses have continued in recent months.
"We are the only independent hospital within a 55-mile radius,'' she added.
Jimmy Lewis of HomeTown Health, an association of rural hospitals in the state, said, "Any rural hospital that is cash-starved is searching for any or all options.''
He said a rural hospital needs a population base of 40,000 people to sustain operations, without a major county subsidy or other source of funding.
Stephens County has a population of 26,000, according to the 2010 Census.
"All rural hospitals need to do a self-examination,'' Lewis said.
The best option for a hospital such as Stephens County to remain open "is to find a buyer or merger partner to help with patient referrals, cost synergies, and necessary investment,'' said Greg Charleston, senior managing director and leader of the Atlanta regional office of Conway MacKenzie Inc., a national consulting and advisory firm.
"However, there may be less white-knight hospital buyers than there were a few years ago,'' Charleston said. Large private systems Tenet and CHS have been shedding some of their hospital assets lately rather than buying more, he said. "Hospital acquirers are likely to be more and more selective over the next few years."