Emory Healthcare will lease 224,000 square feet of space in the struggling Northlake Mall for corporate administrative offices, the mall's owner said Thursday.
ATR Corinth Partners said the Emory addition will be part of the "reimagining'' of the DeKalb County shopping complex, which will include new retail outlets and restaurants.

"We're excited to have such a well-regarded institution as our first anchor tenant for this project," Tony Ruggeri, partner with Texas-based ATR Corinth Partners, said in a statement.
"Emory's presence will add more daytime traffic to an already vibrant residential community surrounding the project. It's a winning formula to support retail and restaurants, which has worked for us in previous mall redevelopments."
Emory will occupy the former Sears building and an additional portion of the 1 million-square-foot mall, with an option for more space in the future. Employees will begin moving into the renovated and designed space in late 2021, with a second wave coming in late 2022, Emory said.
Northlake lost major tenants Sears and Kohl's recently, and smaller shops have also closed. The Macy's and J.C. Penney stores at the mall remain open.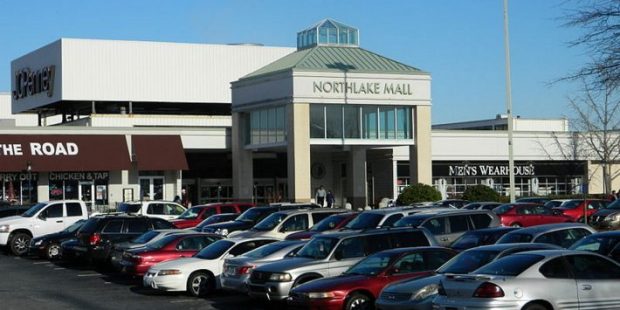 The mall's troubles reflect a nationwide trend. From the late 1950s to the early '90s, as Americans moved to the suburbs, shopping malls became dominant forces in the retail industry. But they have been hit hard in recent years by the explosive growth of e-commerce, which has diverted revenue from the retailers that traditionally rent space in the huge shopping complexes.
The Emory move continues the trend of large health care organizations filling empty spaces in malls nationwide.
"Northlake gives us the opportunity to centralize corporate support services in one location for more than 1,600 employees, while providing the additional benefit of direct access to on-site amenities like restaurants and retail," Mike Mason, Emory Healthcare vice president of operations, said in a statement. "The property's central location combined with easy highway and MARTA bus access, along with necessary parking also helped Emory Healthcare make the decision to lease with Northlake."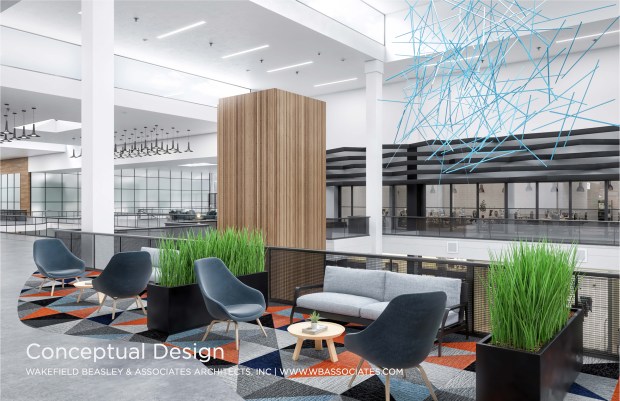 The mall is located near I-285 in north DeKalb County. ATR Corinth Partners purchased Northlake Mall in January 2016 from former real estate trust company WP Glimcher.
"Our lease with Emory signifies the start of reimagining the former mall as 'Northlake,' a dynamic mixed-use development incorporating office, medical, retail and restaurants," Frank Mihalopoulos, partner with ATR Corinth Partners, said in a statement. "We want to provide retail and restaurant options, along with welcoming gathering spaces, to reconnect the community with Northlake as a place to spend time with family and friends."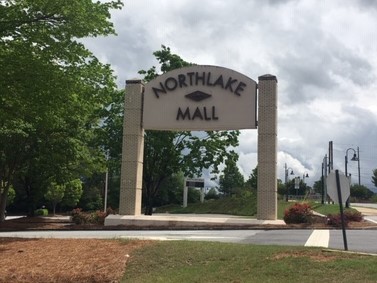 Retailers are increasingly trying to latch on to the booming health care market, and have looked to health care and medical clinics as a potential target.
CNN reported that Mall of America in Minneapolis, the nation's largest mall, plans to open a 2,300-square-foot walk-in clinic with medical exam rooms, a radiology room, lab space and a pharmacy dispensary service. Mall of America is teaming up with University of Minnesota physicians and a Minnesota-based health care system to operate the clinic.
While mall leases for clothing retailers declined by more than 10% since 2017, medical clinics at malls have risen by almost 60% during the same period, according to Drew Myers, real estate analyst at CoStar Group, CNN reported. The growth of medical clinic leases at malls has been the "strongest among all major retail sectors over the past five years," he said.
Mall landlords are betting that when patients visit for a flu shot or eye exam, they'll shop around for clothes or electronics.

The ground floor of a converted mall provides a larger footprint than is typically available in a traditional medical office building, the Wall Street Journal reported in 2017.
Like other major health systems in Georgia, Emory Healthcare has pursued a growth strategy. It took over DeKalb Medical Center last year and has expanded its primary care locations, as well as its orthopedic and sports medicine services. (See related GHN article.)
The Emory investment in Northlake is expected to be at least $20 million, the Atlanta Business Chronicle reported earlier this year.
Decaturish.com reported in May that the Tucker City Council was annexing more than 50 acres of the mall into the city, at the request of the property owner.
Five parcels of land and buildings comprising most of the mall complex were annexed from unincorporated DeKalb County.