The new partnership between the Atlanta Hawks and Emory Healthcare goes far beyond the typical medical sponsorship of a sports team, Emory officials say.
The Brookhaven training and sports medicine center, announced this week, will be the first pairing of a professional team and an academic medical center's entire sports medicine program, Dr. Jonathan Lewin, CEO of Emory Healthcare, told Georgia Health News.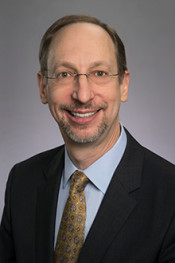 While the Hawks will gain a state-of-the-art training center for their basketball players, Emory will provide the latest in sports medicine to amateur, collegiate and professional athletes of all kinds at the Executive Park facility, which will be privately funded.
"This isn't just a flash-in-the-pan marketing opportunity,'' said Lewin, who took over as chairman, CEO and president of Emory Healthcare in February.
It's easily the highest-profile move of his new tenure at Emory. Lewin came to Atlanta from Johns Hopkins in Maryland.
Emory sees the center as a national destination for athletes. Peak Performance Project, a California-based center that tests and trains athletes, will join the project as well.
"Delivering on-site care not only will enable us to provide faster care to Hawks players, but also will enhance our ability to conduct sports performance research and translate what we learn to all athletes both professional and recreational," Lewin said.
The Hawks' principal owner, Tony Ressler, said in a statement that the new facility "will revolutionize how other NBA teams approach integrating sports medical technology within their own basketball training centers."
"We are proud that this facility will go beyond benefiting just our players, but will also be a valuable sports medicine resource available to the entire community,'' Ressler added.
In a report from a North Carolina sports betting online guide, it's made clear that many of the sports medicine resources that will be available at the center were not even envisioned when the Hawks moved to Atlanta in the late 1960s.
Equipment will include a 3 Tesla MRI scanner, which provides the best and fastest diagnosis for soft tissue and bone bruise injuries. Other offerings will include "3D motion capture," on-site testing of blood and sweat, and analysis for nutritional deficits and markers vital for the creation of individualized health and recovery plans. A recovery area will have cryotherapy, sensory deprivation tanks and in-ground hydrotherapy.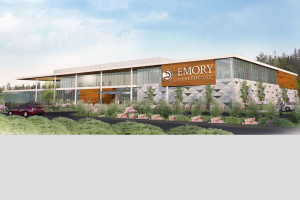 Emory's current Sports Medicine Center will make Brookhaven its new home, while non-sports orthopedic specialties will be located two blocks away.
The investment in orthopedics and sports medicine is a good move for Emory, said Chris Kane, a consultant with DHG Healthcare. While several large orthopedic medical groups are well known in Atlanta, "no health system is viewed as the orthopedic market leader,'' Kane said.
"Sports medicine is a high-profile segment of orthopedics,'' he said. So if a young athlete's knee injury is treated at the Emory complex, then an older relative of the athlete may decide to have hip surgery there, rather than at another health organization's center.
The team expects to break ground this summer on the 90,000-square foot facility, and the Hawks Basketball Operations Department will be housed in the facility upon its completion.
In addition to the naming rights for the training and sports medicine facility, Emory will become the official sports medicine provider of the team.