Now that the state has given its approval, DeKalb Medical will become part of Emory Healthcare on Sept. 1.
The deal will continue to expand Emory's reach in metro Atlanta. It's one of Georgia's leading hospital-based systems, along with WellStar, Piedmont and Northside.

The Georgia attorney general's OK, which was announced Friday, was the final regulatory step needed to finalize the deal. The Federal Trade Commission gave its approval in March.
Dr. Jonathan Lewin, president and CEO of Emory Healthcare, said in a statement Friday that "by combining a community health system and an academic health system, the communities and patients cared for by Emory Healthcare and DeKalb Medical will experience an even stronger quality of care with more accessibility to providers and specialty care."
DeKalb Medical, based in Decatur, has been one of metro Atlanta's last "standalone'' hospital organizations, an outlier in an era of consolidation among health systems.
"We have been working for several months with Emory Healthcare to forge a partnership that will position us to grow and meet our community's needs for years to come," Bob Wilson, president and CEO of DeKalb Medical, said in a statement. "We are confident that being part of Emory Healthcare is the right choice for our community, our employees and our physicians, and are anxious to begin fully integrating into the Emory system."
Hospital systems have sought such combinations to increase their bargaining clout with health insurers and to achieve savings through lower costs on supplies and in other areas.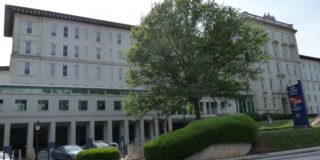 DeKalb Medical, a nonprofit, has three hospital campuses and a combined 627 licensed beds. The system's hospital on North Decatur Road will be named Emory Decatur Hospital; DeKalb Medical Hillandale will be named Emory Hillandale Hospital; and DeKalb Medical Long Term Acute Care at Downtown Decatur will be named Emory Long Term Acute Care.
Emory Healthcare, also a nonprofit, has seven hospitals and 200 provider locations in metro Atlanta and surrounding communities, including nearly 60 urgent care and MinuteClinics. It has more than 2,000 physician providers in 70-plus specialties, including more than 120 in primary care.
Chris Kane, a consultant with Progressive Healthcare, noted that Emory is the only academic health system in North Georgia. "It has a distinctive position in the market.'' Kane said.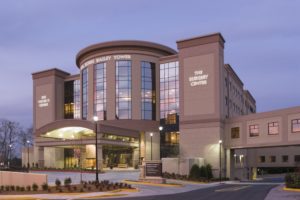 "The acquisition represents the addition of a new physician enterprise into the Emory network," Kane said. "In today's difficult health care business environment, a high-quality multi-specialty physician organization creates competitive advantage. Every health system in the state is building their version of a differentiated physician group.''
Kane said two independent consulting firms concurred on a value of $266 million for DeKalb Medical.
For DeKalb employees, he said, "joining Emory Healthcare affords broad career opportunities that otherwise would not be available.''