Bills on vaping, lead poisoning, school recess, and post-pregnancy Medicaid coverage all hung in the balance Monday as the Georgia General Assembly convened for its final day.
As usual, dozens of health care bills were filed and debated in the 2022 legislative session.
But the highest-profile proposal again took the spotlight early Monday afternoon, when Gov. Brian Kemp signed the bipartisan mental health parity legislation. House Bill 1013 was introduced by House Speaker David Ralston, a Blue Ridge Republican who made an unusually passionate push for the legislation to become law.
The bill requires insurers to cover behavioral health problems on a level equal to that of physical ailments. And it makes Medicaid managed care insurers spend at least 85 percent of the dollars they get in premiums on medical care and quality improvements. GHN and Kaiser Health News reported that Georgia is one of only a few states that don't require a minimum level of medical spending for Medicaid insurers.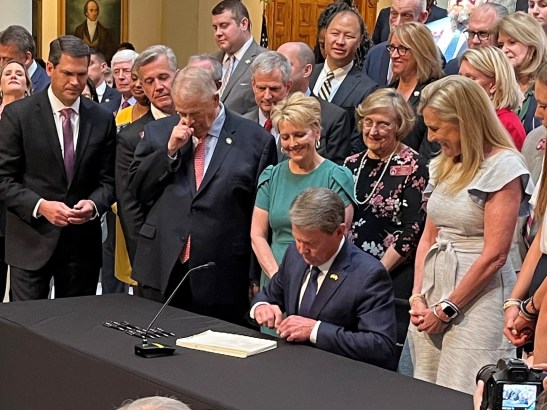 House Bill 1013 also contains incentives for the training of mental health professionals, and facilitates grants for collaborations between mental health providers, courts and law enforcement in dealing with people in crisis.
"Today we celebrate the triumph of hope in Georgia," Ralston told a large crowd of legislators and advocates at the State Capitol before the bill's signing.
With Georgia's low ranking on mental health services, Ralston said, "failure was not an option. The status quo had to go.''
Ralston later told GHN that he has never worked so hard for an individual bill as he did for the mental health proposal. That effort, he said, stemmed from hearing a steady stream of Georgians speaking about problems in the state's behavioral health system.
Some significant health care bills turned out to have no momentum on the final day, known as Sine Die.
Legislation to remove the pharmacy benefit manager function from Medicaid managed care companies didn't go anywhere in the Senate, though it had passed unanimously in the House.
And attempts to repeal Georgia's certificate of need (CON) regulations on health care — or even to make an exception to the rules to allow for an expanded hospital in Butts County – failed to gain traction. Efforts to change CON are always vigorously resisted by the hospital industry.
Also stuck was legislation that would instruct the state's Department of Community Health to apply to the feds for a waiver to extend Medicaid to low-income Georgians living with HIV.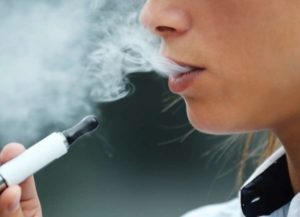 That could help up to 13,000 people, said Jeff Graham, executive director of Georgia Equality, an advocacy group for LGBTQ individuals in the state. The bill passed easily in the House but did not make it through the Senate. Still, industry officials said the state Department of Community Health could make the waiver request without legislation being needed. And money was put in the state budget to produce such a request.
The Senate also didn't move a proposal that would prohibit vaping in areas that now ban tobacco smoking.
The lead sponsor, state Rep. Bonnie Rich, a Suwanee Republican, noted that Georgia's smoking ban was passed in 2005, before electronic smoking devices became popular. She said these e-cigarettes contain aerosol contaminants such as nicotine and lead.
Fighting maternal mortality
After a delay that lasted almost the entire session, the House agreed Monday evening to a Senate bill extending Medicaid coverage from six months to a year for low-income post-partum women.
The legislation aims to address Georgia's high rate of maternal mortality — women's deaths related to pregnancy.
Voices for Georgia's Children, an advocacy group, noted that African-American women are much more likely to die from pregnancy-related complications than white women. At least one-third of maternal deaths nationwide occur in the postpartum period, Voices said.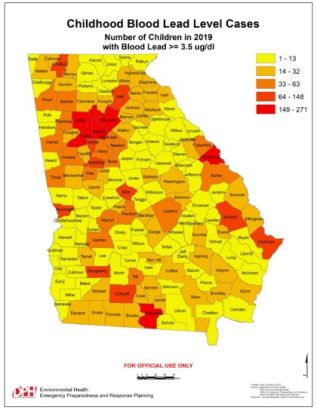 Also Monday evening, the Senate passed stronger protections for children against lead poisoning. House Bill 1355 would lower the level of lead in children's blood that would trigger state regulatory action, which includes testing, warning letters and required correction of the problem.
The new poisoning level for state action would be the CDC-recommended 3.5 micrograms per deciliter, much lower than Georgia's current threshold of 10, which experts say leaves many children at risk.
Even at low levels, lead can damage children's brains, lowering intelligence and weakening their powers of self-control and concentration, researchers have found. At higher levels, lead can affect growth, and it can replace iron in the blood, leading to anemia and fatigue. There is no safe level of lead exposure, the Atlanta-based Centers for Disease Control and Prevention says.
Earlier, lawmakers passed a bill requiring hospitals and surgery centers in the state to implement policies to reduce surgical smoke, a toxic byproduct of lasers and other equipment used in operating rooms.
School recess revisited
Another proposal that got last-minute approval requires schools to schedule 30 minutes of recess per day for children in kindergarten through fifth grade.
The bill's sponsor, Stockbridge Democratic Rep. Demetrius Douglas, a former Georgia Bulldog linebacker, has promoted the idea for years. But Kemp vetoed a similar bill three years ago.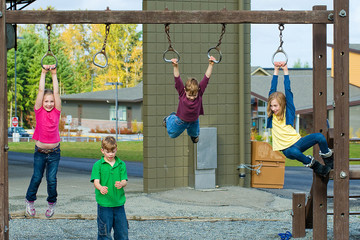 "Most of these kids are from environments where, when they get home, they can't get out," Douglas said, according to the Georgia Recorder. "And they only have P.E. once a week. And so this will allow them some extra time to cut down on some disciplinary problems and get them back in order."
While public health officials would applaud the recess and the other health bills that had bipartisan support, they may not be pleased with a party-line GOP bill easing gun restrictions in the state.
Georgians will generally be allowed to carry concealed firearms without a permit under legislation that gained final passage last week.
Kemp, a strong supporter of the bill, said "law-abiding Georgians deserve to ensure they can protect themselves and their families, and this legislation strengthens that God-given right."
In a GHN Commentary last week, Dr. Hugo Scornik warned that if such gun bills were to be enacted, "more children and adolescents will be injured or die from guns."
Scornik, the president of the Georgia chapter of the American Academy of Pediatrics, said gunshot wounds are now the leading cause of death among children in this country.