In operating rooms, the smoke created by surgery can be a health hazard for those breathing it in.
Such "surgical smoke'' is a byproduct of the thermal destruction of human tissue by the use of lasers or other devices.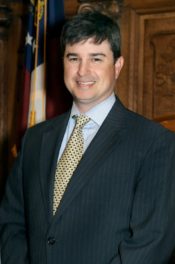 According to the CDC, the smoke has been shown to contain toxic gases, vapors and particulates, viruses and bacteria.
A bill that has passed the Georgia Senate and is now before the House would address this issue. It would require hospitals and surgery centers in the state to implement policies to reduce surgical smoke. It's sponsored by Sen. Matt Brass, a Newnan Republican whose wife is a nurse.
He told a House health panel on Thursday that 85 percent of Georgia hospitals have smoke evacuation systems.
Hundreds of thousands of health care workers, including surgeons, nurses, surgical technologists and others, are exposed to surgical smoke each year.
This situation is especially bad for operating room nurses, whose shifts often last 8 hours or more. While surgeons may work on one or two patients within that span of time and then leave the operating room, nurses may stay in the OR much longer, assisting one surgeon after another, rotating from one procedure to the next.
Matt Caseman, CEO of the Georgia Nurses Association, which supports Senate Bill 573, said not all hospitals in the state that have smoke evacuation technology use it. He said some surgeons prefer not to use these systems.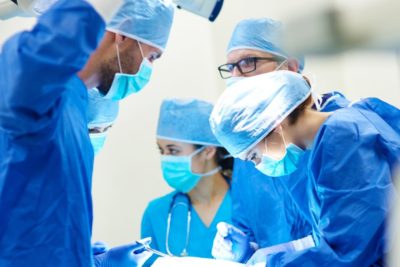 Operating room nurses brought up this problem to GNA three years ago. "We want to provide them a safe environment to work in," he said. "This smoke is bad stuff.''
A handful of states have passed similar legislation, Caseman said.
The House Health and Human Services Committee approved the bill, sending it to the Rules Committee. Since the measure has already cleared the Senate, approval by the House would send it to the governor's desk for his signature.
But time is running short for the bill, and for all pending bills in the Georgia General Assembly. The last day of the 2022 legislative session is Monday, April 4.
(Here's a 2020 story on surgical smoke by our late GHN colleague Judi Kanne, who was a nurse as well as a reporter.)