Georgia's tab for providing staffing help to hospitals and nursing homes in the pandemic has grown to $434 million.
The payments have gone to Jackson Healthcare, a private firm based in Alpharetta.
The company, after getting a no-bid contract, has supplied medical staff, from doctors to nurses to respiratory therapists, to dozens of hospitals and nursing homes across Georgia over the course of the COVID-19 pandemic, through its subsidiary, HWL.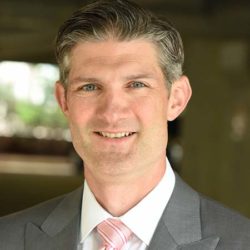 The contract is still running, and won't expire till March, state officials say. It's an open question how much staffing is still being provided, given the severe health care workforce shortage in Georgia and the uptick in COVID cases, driven by the Delta variant.
Jackson Healthcare was asked by state officials for help in March 2020. That's when Phoebe Putney Memorial Hospital and the city of Albany were swamped by coronavirus patients, making the southwest Georgia area a national hot spot for the disease.
"Throughout the pandemic, we have worked with many states across the country,'' Shane Jackson, president of Jackson Healthcare, said in a statement this week to GHN. "Based on our experience, Georgia has had the most organized and effective program of any state for providing much needed medical staff for its hospitals and nursing facilities."
Shane Jackson's father, Richard L. "Rick'' Jackson, chairman and CEO of the company, has built it into one of the biggest health care staffing organizations in the nation.
The no-bid process has attracted some controversy, and critics of the HWL deal have suggested that Jackson's company was tapped to supply temp medical workers because of his political ties. Rick Jackson has been a longtime financial contributor to Georgia Republican candidates.
Rick Jackson, his companies, employees and immediate family members gave roughly $1 million directly to candidates (mostly Republicans) or their PACs since 2010, a GHN analysis found last year.
The Georgia politicians who received the donations include Gov. Brian Kemp, Lt. Gov. Geoff Duncan and Secretary of State Brad Raffensperger. They also include such past officeholders as Nathan Deal, who was governor from 2011 to 2019, and Casey Cagle, who was lieutenant governor from 2007 to 2019.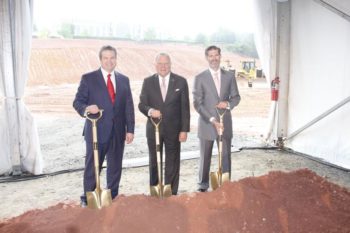 The Governor's Office, the state agency that's executing the contract, and Rick Jackson himself all told GHN last year that the contributions did not influence the decision to hire HWL.
State officials say Gov. Kemp's emergency declaration on COVID-19 let them pursue a contract without a bidding process.
Staffing industry officials say that under such contracts, the direct cost of engaging temporary doctors, nurses and other health care workers (including those medical professionals' pay, benefits, travel and insurance) is roughly 75 percent of the hourly rate that is charged to the state. The remaining 25 percent goes to the company that supplies the personnel, though that money may have to be split with another staffing agency if one is involved.
Jackson Healthcare's HWL, under its original contract, also gets a 3 percent administrative fee for any individual temporary employee it places.
Rick Jackson said last year that the company is being paid from a Georgia COVID relief fund.