The problems abound: Medical supply vendors are upping their prices, and there are occasional shortages of COVID-19 test equipment.
But Georgia hospital CEOs told Gov. Brian Kemp on Wednesday that their biggest challenge amid the pandemic is finding enough staff to treat people stricken by COVID and also take care of other patients.
There are "not enough RNs out there,'' said Don Avery, CEO of Fairview Park Hospital in Dublin.
Kemp told the hospital officials that he recognizes it's a "very competitive environment'' that they find themselves in.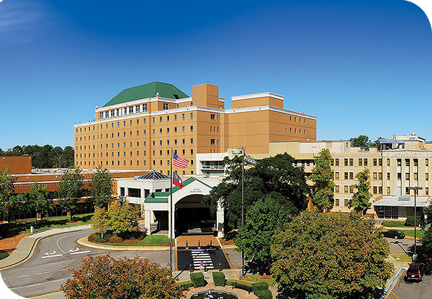 He added that Georgia is in the process this year of spending $250 million in federal CARES Act money on supplying medical staff to facilities, with more than $200 million of that total dedicated to 56 hospitals during the pandemic.
The state's staffing contract is with a unit of Alpharetta-based Jackson Healthcare, a firm whose strong political connections have been noted by critics of the no-bid deal. The company and state officials have dismissed such concerns as unfounded.
As of Wednesday, Jackson Healthcare's HWL unit would have received over $122 million in payments to supply health care workers around the state, the Department of Community Health said. The contract permits the spending of up to $250.5 million, an agency spokesman said.
The company said recently that it's working with 72 health care staffing agencies to get workers to Georgia locations.
Hospital leaders voiced their thanks Wednesday to Kemp for the staffing help.
The governor's roundtable discussion with hospital CEOs came two days after he held a similar meeting with nursing home executives. The meetings have coincided with alarming increases in daily COVID case totals in Georgia, and an uptick in hospitalized patients with the disease at many hospitals in the state.
Public Health officials reported 5,894 new virus cases Wednesday, a second straight day of more than 5,000 infections reported — and not far from the one-day record of 6,323 reached in late November. (The totals include positives from rapid antigen tests.)
The battle to keep good people
The CEOs told Kemp that not only are they dealing with COVID patients, but also people with other medical conditions who need hospital services. That caseload is putting pressure on doctors, nurses and other health workers, many of whom are already suffering from "COVID fatigue.''
"The biggest issue is the staffing,'' said Loy Howard, CEO of Carrollton-based Tanner Health System, where COVID cases are also trending upward.
Scott Steiner, CEO of Phoebe Putney Health System in Albany, said that to get an experienced nurse, a hospital must pay $120 to $130 an hour.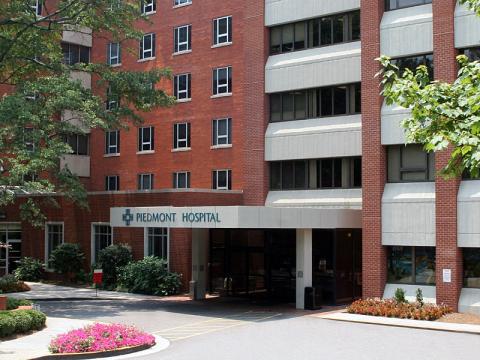 Piedmont Healthcare's CEO, Kevin Brown, said that his 11-hospital systems has made a "large investment'' in temp agency nurses. There are 10,000 agency nurse positions unfilled in the U.S., he added.
And Bill Lee, CEO of Evans Memorial Hospital in Claxton, said the staffing situation is a big concern. He said some older RNs on the hospital's staff are looking for other positions. It appears similar to other situations nationally, where seasoned medical workers are experiencing burnout just when they are needed most.
Evans Memorial had two COVID-related deaths Tuesday, Lee added. Many people in his rural community are not wearing masks, he said.
Grady Health System John Haupert said that Piedmont Atlanta Hospital had shared some COVID testing supplies with Grady on Wednesday.
That sharing of information and supplies continues the extraordinary cooperation among large hospital systems in the Atlanta region since the pandemic began. (Here's a GHN article on that teamwork.)
Haupert said that in the coming weeks, Grady will be administering ''monoclonal antibodies'' for COVID. These are laboratory-made versions of proteins naturally produced by the immune system in response to invading viruses or other pathogens.
Kemp said his administration is preparing for the deployment of COVID vaccines, which he hopes will come in the middle of this month. (Here's what a CDC panel determined Tuesday as the top priority groups to get the vaccine.)
"I wanted to take just a moment to express my gratitude and sincere appreciation for the fight that you and your teams are battling every day,'' Kemp said in prepared remarks. "COVID has impacted the hospitals and their staff nonstop, and I know the toll – both physically and mentally – on your frontline workers, staff, and patients has been tremendous.''