Many Georgia hospitals have seen a steady and troubling rise in COVID patients in recent weeks.
And hospital leaders are worried that gatherings during the Thanksgiving holidays will drive those numbers even higher in the next couple of weeks.
Many states are currently being hit harder than Georgia in terms of a COVID hospital crunch. A record-high 96,039 virus patients were hospitalized in the United States as of Monday evening, according to the COVID Tracking Project.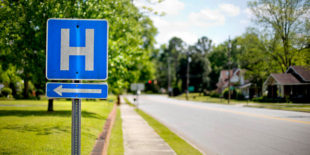 Still, there are currently 2,197 COVID patients hospitalized in Georgia, the Daily Digest reported Monday. That total is 290 more than last Monday. The state has not seen a number this high since Aug. 26, said Amber Schmidtke, who runs the report. "We are effectively reversing the gains we made after the summer surge,'' she said.
In Georgia, the rising hospitalization trend is not occurring statewide.
Several rural hospitals say they are not seeing cases go up. Grady Memorial Hospital in Atlanta and Navicent Health hospitals in Middle Georgia report no increases so far. Phoebe Putney Memorial Hospital in Albany – which gained national attention when flooded with COVID patients early in the pandemic – has not had a recent rise in cases.
But large health systems such as Wellstar, Emory, Piedmont, Northside and Northeast Georgia have seen steady patient increases. The uptick has also occurred at Augusta and Savannah hospitals.
Emory Healthcare has seen a doubling of its hospitalized COVID patients over the past month, said Dr. Jonathan Lewin, CEO of the 11-hospital Atlanta-based system.
Emory's COVID hospitalization numbers aren't as high as during the July/August surge, but they're still troubling, he said.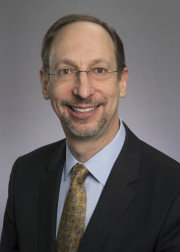 "It's been unrelenting,'' Lewin said Tuesday. If there's no broader change in behavior or regulation, he said, "we're in for a very, very challenging winter coming up. There's no reason to think it's going to slow down.''
He added, "We're still at high risk of running out of [hospital] capacity in the state.''
Covid Exit Strategy lists Georgia's ICU capacity at a "strained'' 91 percent.
Georgia hospital systems told GHN that they're working hard to add staffers and increase stocks of personal protective equipment (PPE) as they wait for an expected Thanksgiving-related uptick to come in two or three weeks.
Public Health officials reported Tuesday more than 5,000 new COVID cases in the state (including those identified from rapid antigen tests), a large daily increase.
Gov. Brian Kemp's office said the governor would meet with hospital CEOs on Wednesday to discuss COVID developments.
Staff burnout cuts into workforce
Wellstar Health System, with 11 hospitals, said Tuesday that it's seeing an uptick of virus patients over the past two weeks. Many of these patients are older or have chronic medical conditions, "but we are also seeing younger people in their 20s and 30s requiring hospitalization and critically ill,'' said Dr. Danny Branstetter, medical director of infection prevention for Wellstar.
Marietta-based Wellstar has developed plans for a potential COVID patient influx, including adding more hospital space for these patients. "We're worried about it,'' Branstetter said.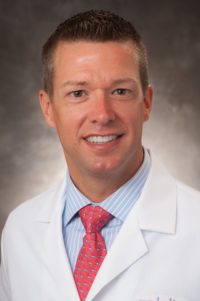 Staffing is a constant concern. Doctors, nurses and other staff are experiencing "COVID care fatigue,'' Branstetter noted. Wellstar is working hard to provide mental health and wellness resources for employees, he said.
The American Hospital Association told Modern Healthcare that it has heard anecdotal reports from health systems across the country that staff members are retiring early or looking for jobs that don't involve caring for hospitalized patients, And with each such departure, the nation's health care staffing crisis worsens.
(The demand for travel nurses – those who go to hospitals on a temporary basis – has jumped during the pandemic, GHN recently reported.)
The increasing COVID patient load "raises concerns about staffing and keeping other services running,'' said Dr. Clifton Hastings, chief of medical staff for the Gainesville-based Northeast Georgia Health System.
"We've said since the beginning of the pandemic that we can add more beds and rooms, but the bigger issue is having enough staff with the proper training to care for everyone who needs us,'' Hastings said. "That's an issue every hospital is dealing with, and we're all adding as many critical care nurses, physicians and advanced practitioners as we can. There just aren't enough to go around.''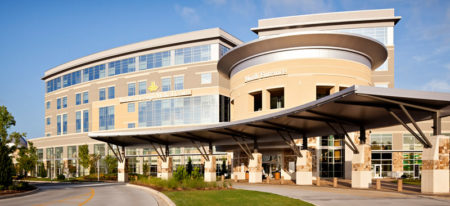 Northeast Georgia Health System has seen steady upticks in both the percentage of COVID tests coming back positive and the number of people admitted to the hospital for the past month.
"Both are now at levels that we've only seen on our way to peaks in April and July, and we're headed for a new peak,'' said Hastings. "The only question is, how high will this peak be?''
The Atlanta-based Northside system has seen a 100 percent increase in total COVID-19 patients over the past month.
"Northside continues to have sufficient equipment, bed capacity, and staffing, thanks to our medical staff and interdisciplinary hospital leadership throughout the pandemic,'' said Lee Echols, Northside's vice president of marketing.
He added that Northside Hospital Gwinnett, in Lawrenceville, has expanded its inpatient capacity with 35 fully equipped modular units — being used for inpatient care of all types – with another 36 beds going online in mid-December. Northside's Duluth hospital, also in Gwinnett County, has added 16 beds, with all rooms being ICU-capable if needed.
Some hospital officials said they fear that if bed capacity and services are squeezed by COVID, there may have to be another postponement of elective surgeries. These procedures are not only important for patients but also generate a lot of revenue for hospitals.
Preparing for the worst
Memorial Health in Savannah said Tuesday that it's treating 40 COVID patients in the hospital, double the total from Nov. 18.
"Certainly an increase in number of patients increases the demands on PPE and staffing to appropriately care for patients,'' said Dr. Stephen Thacker, associate chief medical officer and pediatric infectious disease specialist for Memorial.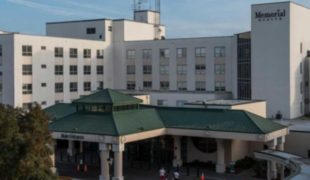 "As part of HCA Healthcare, we have continued to manage our PPE well throughout the pandemic, never running out. Nursing shortages across the nation impact us here locally as well. We have been actively recruiting, hiring and training new staff to meet our patient care needs.''
Augusta University Medical Center (AUMC) said it has seen a slow rise in hospitalizations and ventilator use for COVID-19 patients, and 43 such patients are in the hospital currently.
AU Health Chief Medical Officer Dr. Phillip Coule said that "overall, AUMC has managed to maintain normal operations with the additional COVID patients, but we will continue to watch the situation closely and are anxiously awaiting the distribution of the COVID-19 vaccine.''
A temporary hospital was set up early in the pandemic at the Georgia World Congress Center, a large convention center in downtown Atlanta. It has not been used in a while, but it can be reactivated if needed, officials said.
To fight the spread of COVID, all hospital officials emphasized the public's need to follow safety guidelines: wearing masks, washing hands and social distancing.
"We know people are tired of hearing about wearing masks, washing hands and watching their distance,'' said Hastings of Northeast Georgia. "Trust me, our nurses, doctors and other staff are tired, too. But those are the only actions that can limit the spread and keep the next peak from being overwhelming.''
Emory's Lewin, like other hospital leaders, praised front-line medical workers for their resilience and effort in caring for patients. "The staff, Emory faculty and clinicians have risen to the call in a way that's inspiring,'' he said.