An analysis of counties especially vulnerable to a major COVID-19 outbreak points to a South Georgia county as having the highest risk in the nation.
The health index, published by the New York Times, places Clinch County ahead of several other counties in the Southeastern region of the nation as most at risk, based on new COVID cases and prevalence of chronic diseases such as obesity, diabetes, and hypertension. Such health conditions increase people's risk of becoming severely ill if infected with the coronavirus.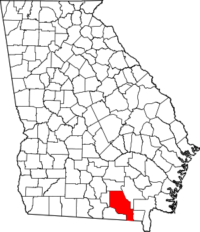 The number of Clinch infections stands at 45 as of Wednesday morning, according to state data. But the CEO of Clinch Memorial Hospital said Wednesday that the county had an increase of more than 20 cases last week.
Angela Ammons told GHN on Wednesday that she's not surprised the county is considered high-risk.
She noted the county's high rates of obesity, chronic obstructive pulmonary disease, diabetes and congestive heart failure. "We have a large migrant farm population during various seasons that do not have access to health services, newspapers, social media, etc. and if they do, [many] cannot speak or understand English,'' Ammons added.
The obesity rate in Clinch County is 52 percent. One of four residents has diabetes, and 35 percent have hypertension.
County Health Rankings, which puts Clinch at 150 among 159 Georgia counties on health outcomes, also shows it has high rates of smoking and children in poverty. Clinch also has a shortage of primary care physicians.
Clinch, with a total population of only about 6,800, has one of the lowest population densities among Georgia counties. (That's partly because much of its territory lies within the wilderness of the Okefenokee Swamp.)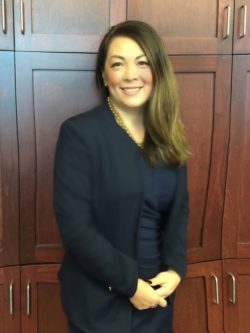 Other South Georgia counties have been hit hard by COVID-19. Dougherty County, which is home to the city of Albany, has had among the highest per capita death rates for COVID in the nation. Mitchell, Early, Terrell and Randolph counties also had high infection rates, spurred by outbreaks in nursing homes.
Clinch is the only Georgia county among the index's 12 most vulnerable. Alabama has seven, Mississippi has two, and Tennessee and North Carolina each have one.
The health-risk index was created for The New York Times by PolicyMap, a company that analyzes local health data.
The index "is an important reminder of what is ahead and why in states like Georgia, especially, we need to be much more proactive in our policies and investment in public health infrastructure,'' said Dr. Harry Heiman, a Georgia State University health policy expert. "Counties in Central and South Georgia, like Clinch County, have older, sicker populations who also have greater social and economic vulnerability. Add coronavirus to the mix and you get Dougherty County all over again — with one of the highest per capita rates of COVID-19 in the country.''
Already having a chronic health condition does not raise a person's risk of catching COVID-19. But as the Times noted, studies by the CDC and others suggest that once a chronically ill person contracts the virus, that person is at particular risk of severe symptoms, hospitalization and death.
"Places that have not seen a lot of infection yet should be thinking about what infection is going to mean once they have an outbreak there," said Micaela Martinez, a professor at Columbia University's Mailman School of Public Health, according to the Times.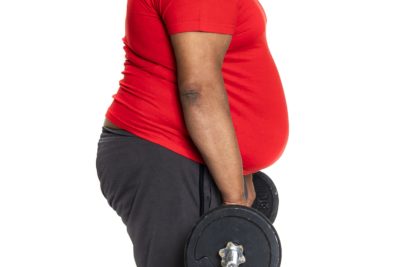 "This infection is highly contagious and we have no vaccine, so it will inevitably sweep through our populations unless we have very tight measures in place to prevent that from happening," Martinez said. Once the infection becomes widespread, the overall health of a community before the virus struck will matter, she added.
Obesity rates are higher among black and Hispanic people in the United States than among white people.
A recently released study by Morehouse School of Medicine found that the higher the percentage of blacks in a Georgia county's population, the higher the county's COVID-19 rate is. The school's analysis of Georgia data comes at a time when various reports are pointing to a disproportionate share of the viral disease among African-Americans, both in the state and nationally.
While Dougherty County has a high percentage of black residents, at 70 percent, Clinch is more in line with the state average, at slightly less than 30 percent. Clinch's Hispanic population is about 6 percent.