The higher the percentage of blacks in a Georgia county's population, the higher the county's COVID-19 rate is, a Morehouse School of Medicine study has found.
The school's analysis of Georgia data comes at a time when various reports are pointing to a disproportionate share of the viral disease among African-Americans, both in the state and nationally.
The Morehouse School of Medicine researchers also found that race had a significant relationship with the disease even when accounting for other factors – a county's level of uninsured people, poverty and population density.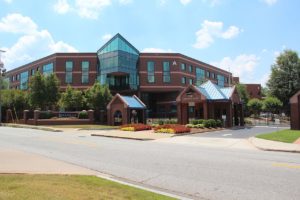 Other vulnerabilities for African-Americans are major factors in the disparities, the study suggests.
The authors of the analysis suspect that underlying health conditions, such as hypertension, diabetes and obesity, are significant contributors to the COVID differences. Blacks have generally higher rates of these conditions.
And the authors say African-Americans' difficulties in accessing primary care may be an important factor, as well as potential racial bias in blacks' interactions with the medical system.
"We don't have any evidence that there are cultural and social-distancing differences'' leading to the higher rates for blacks, Dr. Anne Gaglioti, associate director at the National Center for Primary Care at Morehouse School of Medicine, said last week.
The study is based on Public Health data for Georgia counties that have at least 10 cases of COVID-19.
An increase of 1 percent of black population in a county was associated with a 2.5 percent increase in the county's confirmed cases. When poverty, levels of uninsured people and population density were taken into account, the case increase was almost the same, at 2.3 percent.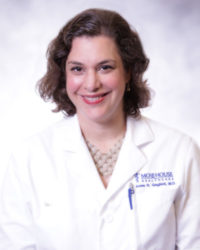 The state is improving its reporting of racial data regarding COVID infections, said Megan Douglas, policy director at the National Center for Primary Care. "It's too soon to see how they're using this data.''
Racial and ethnic health disparities "did not begin with the COVID-19 pandemic but are being exacerbated by it," the study concludes.
"I really hope that Public Health efforts are appropriately culturally tailored to the African-American population,'' said Gaglioti.
A recent CDC study found that more than 80 percent of hospitalized patients in eight Georgia hospitals were African-Americans. Seven of the hospitals were in metro Atlanta and one in the southwest Georgia city of Albany.
The Albany area has been particularly hard hit by COVID. The main hospital there, Phoebe Putney, has reported that 86 patients have died of the disease.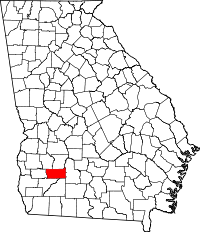 Dougherty County, where Albany is the largest city and county seat, has had 100 blacks die of the disease, the county coroner said recently. Michael Fowler, the coroner, said Saturday that the county has had a total of 128 deaths.
Nationally, the Commonwealth Fund reported that more people are sick with COVID-19 — and death rates are higher — in counties with relatively larger black populations.
Also, amfAR, a foundation for AIDS research, and public health experts found that roughly one in five U.S. counties are disproportionately black, and that they represent only 35 percent of the nation's population, but that they accounted for nearly half of COVID-19 cases and 58 percent of COVID-19 deaths.
"The magnitude of the disparities we're seeing is really shocking.'' Morehouse's Douglas said.
Asked to comment on the Morehouse School of Medicine study, Dr. Janani Rajbhandari-Thapa of the University of Georgia College of Public Health said that from a UGA study and from Morehouse, "we know that non-Hispanic black population bear a disproportionate burden. This is not a racial phenomenon, but the existing health disparity that was present in the pre-pandemic world.''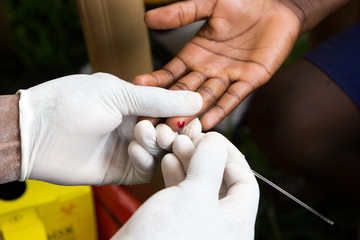 "My fear is that the disparity now is even higher than before because of how the pandemic is unfolding,'' said Rajbhandari-Thapa, who has studied obesity and related chronic disease.
Chronic disease is the leading cause of preventable death in the United States, and people in the African-American demographic group are more likely to have diabetes, hypertension and obesity, she pointed out.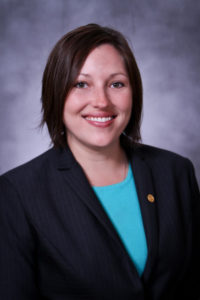 "Cardiovascular disease is an identified risk factor for COVID-19, and the risk factors for cardiovascular diseases are the same — diabetes, hypertension, obesity, smoking, unhealthy lifestyle behaviors," Rajbhandari-Thapa said.
The Morehouse School of Medicine analysis notes that the primary care infrastructure in rural and medically underserved areas of the country "is under enormous strain.''
In addition to supporting this infrastructure, "work is needed to build trust with communities living in places with high burdens of COVID-19 or those at risk for becoming high burden communities,'' the study said.
Here's an article by the AJC's Ernie Suggs on the COVID-19 impact on African-Americans in Georgia.