This story will be updated after Gov. Brian Kemp's afternoon press conference
The expected jump in coronavirus cases in Georgia has begun.
State health officials said Thursday that there are now 287 COVID-19 cases in Georgia, up from 197 the day before.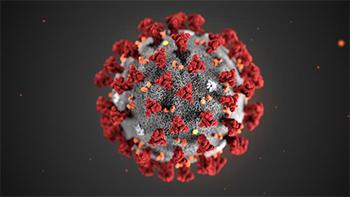 And there are now 10 deaths from the disease in the state – meaning, at least for the moment, a death rate of 3 percent among infected Georgians.
Four of the deaths have been reported by Phoebe Putney Memorial Hospital in Albany, including two more reported on Thursday. Emory Healthcare in Atlanta reported one death on Wednesday.
Just two days ago, Georgia had one reported coronavirus death.
Phoebe Putney said it has 19 coronavirus patients currently in the hospital, with another 58 people hospitalized and awaiting test results for COVID-19.
The two most recent deaths were of one patient in the hospital and one who died before arriving at the main emergency center and was tested post-mortem, Phoebe officials said.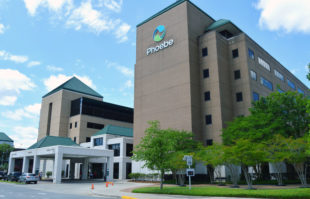 On Wednesday, the hospital's first two coronavirus deaths were announced – a 42-year-old woman and a 69-year-old-woman. Besides testing positive for COVID-19, each had existing medical conditions, state officials said. In addition, the county coroner is investigating three deaths in Albany that may be linked to the disease.
The spread of coronavirus in the Albany area is linked to two recent funerals there.
"We know we are not yet at the peak of this health emergency,'' Dr. Steven Kitchen, Phoebe Putney Memorial Hospital's Chief Medical Officer, said in a statement Thursday. "More of the patients we are currently caring for will end up with positive COVID-19 tests, and more people in the community will contract the virus. We remain at a critical point, and we need the public to follow the guidance of the experts and do all they can to try to minimize the spread of the virus.''
To combat the disease, public health organizations, medical experts, and political and community leaders in Georgia and elsewhere have emphasized the importance of social distancing. That means deliberately increasing the physical space between people to avoid spreading illness. If a person avoids crowded places and stays at least six feet away from other people, the chances of the person catching COVID-19 are lessened.
But media reports indicate that many Americans have ignored the advice, or at least have not followed it rigorously.
An infectious disease expert, Dr. Carlos del Rio of Emory University School of Medicine, told GHN this week that his biggest concern amid the pandemic is that many in the general public "are not taking this seriously.''
"It's not going to be over soon, and people need to take seriously the recommendation of social distancing.''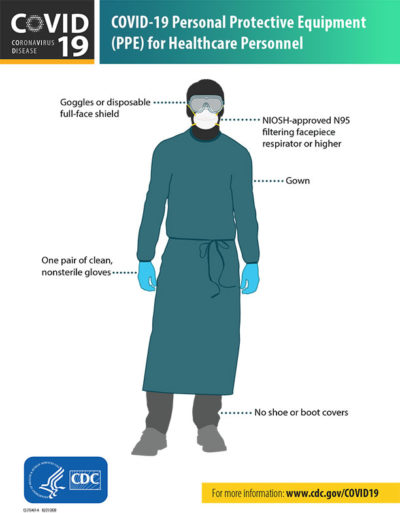 CDC data show it's not just the elderly and people with immune system problems who are feeling the impact from coronavirus, though those groups are the hardest hit. An agency analysis from Feb. 12 to March 16, released Wednesday, shows 38 percent of those sick enough to be hospitalized were younger than 55.
"I think everyone should be paying attention to this," Stephen S. Morse, a professor of epidemiology at Columbia University's Mailman School of Public Health, told the New York Times. "It's not just going to be the elderly. There will be people age 20 and up. They do have to be careful, even if they think that they're young and healthy."
At the hospital level, the supply crunch continues. There are dwindling supplies of N95 respirators, isolation gowns, isolation masks, surgical masks, eye protection equipment, intensive care unit equipment and diagnostic testing supplies in areas that had the first community outbreaks, said the American Hospital Association, the American Medical Association and American Nurses Association in a Thursday letter to Congress, asking for more financial help.
At Phoebe Putney, CEO Scott Steiner said finding enough personal protective equipment is still a constant struggle.
"Every day, we know exactly how many units of each of these critical supplies we have, we know our daily usage rate, and we know how many days on hand we have left,'' Steiner said. "We've gotten down as low as a day or two worth of supplies on some vital equipment. Thankfully, we've managed to avoid running out, but it takes constant work, literally hour by hour. We can't just order from one of our normal suppliers and expect a truck to show up the next day.''
Economic fallout is huge
Various sectors of the economy in Georgia and elsewhere have seen devastating losses.
"Restaurants are down 70 to 90 percent (in revenue) in metro Atlanta," said Karen Bremer, CEO of the Georgia Restaurant Association, according to the Northside Neighbor.
Atlanta Mayor Keisha Lance Bottoms announced Thursday that she had signed an executive order limiting restaurants to take-out service, and closing bars, gyms, and other areas of gathering.
Meanwhile, some philanthropic groups have stepped up to help people in need.
United Way of Greater Atlanta and Community Foundation for Greater Atlanta have announced a new fund to support those most vulnerable to the economic and health-related impacts caused by the pandemic.
The Community Foundation committed $1 million and United Way of Greater Atlanta contributed $500,000 to seed the fund. The Coca-Cola Company and the Woodruff Foundation each have committed $5 million to the fund.
Money raised will be directed toward providing crucial services to high-risk populations, including seniors, families with children who normally receive free or reduced meals at school, families in need of child care, homeowners and renters at risk of eviction, and hourly and low-wage workers.
At the Capitol in Atlanta, all of Georgia's state lawmakers were urged Wednesday to isolate themselves for weeks after a state senator who participated in a Monday vote disclosed that he had tested positive for the disease.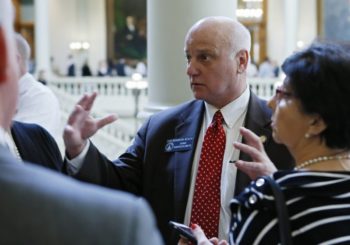 State Sen. Brandon Beach, an Alpharetta Republican, said he was screened for the disease last Saturday when he sought medical attention for a cough and mild fever, but that the test results didn't arrive until Wednesday.
Nationally, at least two U.S. congressmen have confirmed they tested positive for the virus, according to media reports.