Story updated
An Albany hospital Wednesday reported the deaths of two patients who had coronavirus.
It's not immediately clear whether either person was among the three ''suspicious'' deaths cited Tuesday by the Dougherty County coroner. Phoebe Putney Memorial Hospital did not release any information about the two patients.
State Public Health officials later Wednesday said the two people who died in Albany were a 42-year-old woman and a 69-year-old-woman. In addition to testing positive for COVID-19, each had existing medical conditions, state officials said.
And Emory Healthcare reported the first death of one of its patients with confirmed COVID-19. Emory gave no other information about the individual, citing privacy rules.
State Public Health officials earlier reported the biggest daily jump in coronavirus cases in Georgia, with 51 more individuals added to the disease count as of noon Wednesday. Now the state total is 197.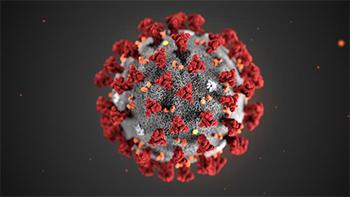 The state's noon report did not include the two deaths that Phoebe Putney announced, but the total now in Georgia has risen to four deaths, including the one at Emory.
The Albany hospital has been dealing with a huge patient load from the disease. Phoebe Putney now has eight patients hospitalized who have confirmed cases of COVID-19, while 69 others in the hospital are awaiting test results. "Some of them are seriously ill,'' Ben Roberts, a hospital spokesman, told GHN.
More than 300 other people in the area have been tested and are waiting for results as well. Phoebe Putney is operating a drive-through testing center in Albany.
Area leaders have linked the spread of the disease in the southwest Georgia city to two recent funerals held there. Those funerals were "heavily attended'' by people belonging to Gethsemane Worship Center and New Direction Christian Church, said Chris Cohilas, county commission chairman.
"The entire Phoebe Family is saddened to learn of the first COVID-19 deaths in our area,'' Dr. Steven Kitchen, Phoebe Putney's chief medical officer, said in a statement. "Each day, we are caring for additional people we suspect may have COVID-19. Unfortunately, more deaths are likely to occur, and we will certainly see more positive cases as we receive more test results. We strongly urge everyone to heed warnings and practice proper social distancing.''
Dougherty's coroner, Michael Fowler, told GHN on Tuesday that he is investigating three suspicious recent deaths in Albany – one at a hospital, one at a nursing home and the third at a residence. In each case, he said, the individuals showed symptoms of coronavirus – high fever, coughing and respiratory distress. The GBI is assisting in the investigation of those three deaths.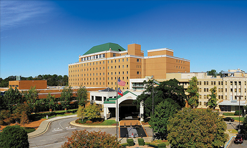 Dougherty County Commission Chairman Chris Cohilas linked the COVID-19 cluster to the funerals of Johnny Carter and Andrew Jerome Mitchell.
Area residents with any connection to those churches and with coronavirus-like symptoms should call their physician or a Phoebe COVID hotline, Cohilas told reporters Tuesday.
The Albany Herald reported Tuesday that one confirmed coronavirus death linked to the area is a person who visited for a funeral and later died in the Atlanta area. That person may have been the first Georgian to die from the disease, based on the Herald report.
Challenge of obtaining supplies
For several days now, Phoebe Putney's medical staff has been working long hours amid tough conditions. Roberts, the Phoebe spokesman, said that the staff "has been incredible in dealing with this.''
The hospital still faces challenges in obtaining personal protective equipment — masks, gowns, gloves, face shields, goggles and shoe covers – a need echoed by many hospitals in the state.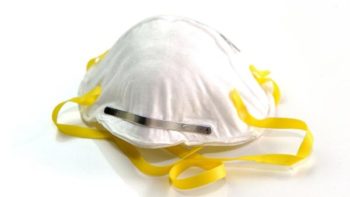 CEO Scott Steiner said Tuesday that Phoebe finally received some supplies, including from a national stockpile, but that more is needed.
Roberts said Wednesday that the community has pitched in to sew masks, which he said can be placed over an N95 respirator. That would allow longer use of the respirators. "We're ramping those efforts up,'' Roberts said.
Gov. Brian Kemp said state officials have recognized the medical supply problem, and have ordered 100,000 masks, 10 pallets of medical face shields, 10,000 gloves, 25,000 gowns, 26,000 shoe covers, and 1,000 goggles from the national stockpile. "We're going to continue to work on that shortage,'' Kemp said Tuesday.