Gov. Brian Kemp said Sunday that 34 Georgia passengers from the coronavirus-stricken Grand Princess cruise ship, along with others on board, will be transferred to Dobbins Air Reserve Base in Marietta on Monday.
The ship has been held off the coast of California after 21 people onboard tested positive for the coronavirus, known as COVID-19.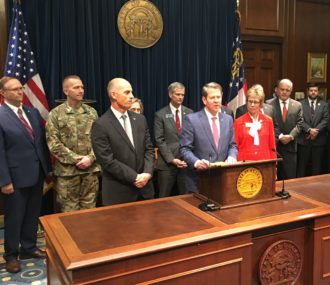 "These passengers will undergo testing and be quarantined for possible exposure to COVID-19,'' Kemp said in a statement.
"I am confident that Dobbins is equipped to provide high-quality care for Americans in need while keeping Georgia families safe, and our state stands ready to assist our federal partners if requested,'' Kemp said. "In the days and weeks ahead, I encourage Georgians to pray for the patients affected by COVID-19 and their healthcare providers. We must continue to support one another, trust the advice of the medical community, and remain vigilant."
More than 3,500 passengers and crew members are aboard the ship, and 19 crew members and two passengers have tested positive. It's currently about 10 to 12 miles offshore as it prepares to dock Monday in Oakland, Calif.
Based on the cruise ship's manifest, there are 962 passengers who are California residents, and they will be taken to Travis Air Force Base near the Bay Area for a 14-day quarantine, California Gov. Gavin Newsom said. Non-California residents will be transported to other locations, including Lackland Air Force Base in Texas and Dobbins.
The ship's 1,113 crew members will be quarantined on the ship, Newsom said.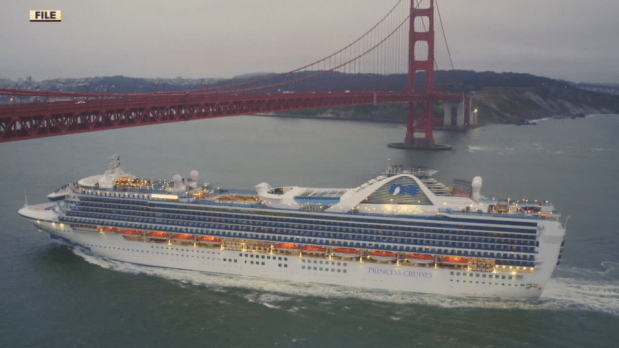 Dobbins offers inpatient care in a hospital facility, and has clinics on the base. It's one of the busiest military aviation facilities in the Southeast, and last week President Trump landed there prior to his visit to the CDC in Atlanta.
The announcement comes as Georgia's confirmed cases of coronavirus has reached five, with two more suspected cases. Broad diagnostic testing for the testing has been delayed here and across the country.
Dr. Carlos del Rio, an infectious disease expert at Emory University School of Medicine, told GHN on Saturday that he believes there are "a lot more" cases of the disease in Georgia.
"We have not tested enough people," del Rio said. "It has me incredibly concerned."
There are now more than 500 cases of coronavirus in the U.S., and 21 people have died from the disease.