Story updated
Georgia Public Health officials said Saturday that two new cases of coronavirus have been confirmed in the state — one in Fulton County and one in Cobb County.
Testing on those two patients was done by the CDC prior to the Georgia Public Health Laboratory having the capacity to test for the coronavirus, known as COVID-19.
That testing capability at the state lab started Thursday after weeks of delay when the CDC's initial test kits proved flawed.
And state officials announced that the CDC has confirmed the positive test for the new coronavirus in a patient who was admitted to a Rome hospital this week. The original testing was done by the state lab, and the individual is hospitalized.
Dr. Carlos del Rio, an infectious disease expert at Emory University School of Medicine, told GHN on Saturday that he believes there are "a lot more" cases of the disease in Georgia.
"We have not tested enough people," del Rio said. "It has me incredibly concerned."
The vital task ahead is to identify those infected with coronavirus and then isolating them, he said. The lags in diagnostic testing, he added, "are really impeding our ability to respond appropriately. We have a problem and we need to fix it."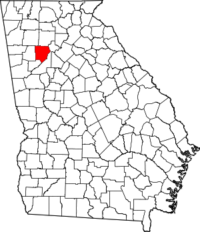 The Cobb individual recently returned from Italy – where there is a major coronavirus outbreak — and is isolated at home, state officials said. The Fulton County individual is hospitalized, and "the source of this individual's exposure is unclear at this time,'' Public Health said Saturday.
That could signal the possibility of "community spread'' of the new coronavirus. That means spread of an illness for which the source of infection is unknown.
Public Health also is awaiting confirmatory testing on a presumed positive test for COVID-19 in a Gwinnett County resident. The initial testing for this person was completed by the state lab Friday. The individual recently returned from Italy and was self-monitoring at home, and is now isolated at home.
And on Saturday night, state officials announced that they are awaiting a confirmatory test on another Fulton individual. That person is hospitalized, and the source of the exposure is not known.
In the Rome case, Floyd Medical Center had announced Friday that a woman, 46, had tested positive for the coronavirus. Hospital spokesman Daniel Bevels said that 20 health care workers are in self-quarantine as a result of this exposure. State officials said Saturday night that the woman is a resident of Polk County.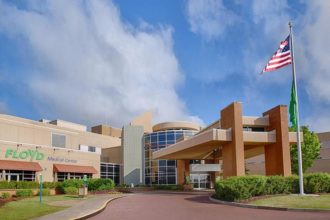 "Federal and state officials continue to work closely together to conduct testing and determine the extent of exposure for confirmed cases of COVID-19,'' Gov. Brian Kemp said in a statement Saturday. "The risk to Georgians remains low. We ask Georgians to stay vigilant, utilize best practices to mitigate health risk, and remain calm."
The Department of Public Health "is prepared to mitigate the spread of this virus in our state, and we are aggressively working to identify anyone who may have had contact with these individuals," Dr. Kathleen Toomey, Public Health commissioner, said in a statement Saturday. "Each new case of COVID-19 in Georgia reinforces the fact we should all be practicing basic prevention measures that are extremely effective in limiting the spread of COVID-19 and all respiratory illnesses."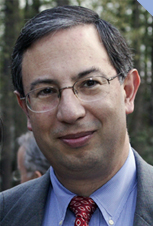 Nationally, the number of infections has jumped to more than 400 as of Saturday night. At least 17 people have died from the virus — including two in Florida.
The first two coronavirus cases in Georgia were announced Monday, with a 56-year-old Fulton father and his 15 year-old son testing positive. The father had recently traveled to Milan, Italy.
Del Rio said that he believes Atlanta "is particularly at risk" because its airport is the busiest in the world.
And if hundreds of people here would need hospitalization for the disease, del Rio added, it would put a tremendous burden on the health care system.
From Public Health:
Basic Prevention
Wash your hands often with soap and warm water for at least 20 seconds. If soap and water are not available, use an alcohol-based hand sanitizer.
Avoid touching your eyes, nose and mouth with unwashed hands.
Avoid close contact with people who are sick.
Stay home when you are sick.
Cover your cough or sneeze with a tissue, then throw the tissue in the trash.
Clean and disinfect frequently touched objects and surfaces.
If you have recently traveled to areas where there are ongoing outbreaks of COVID-19 and develop fever with cough and shortness of breath within 14 days of your travel, or if you have had contact with someone who is suspected to have COVID-19, stay home and call your health care provider or local health department right away. Be sure to call before going to a doctor's office, emergency room, or urgent care center and tell them about your recent travel and your symptoms.