Federal officials are asking Georgia for more information on the state's request for a waiver to make changes to the health insurance exchange.
In a letter dated Thursday to Gov. Brian Kemp, the federal Centers for Medicare & Medicaid Services (CMS) indicates that the "reinsurance'' part of that waiver proposal is proceeding smoothly.
Reinsurance aims to stabilize health insurance premiums by capping the cost that insurers incur in covering people with high medical costs. Several states have adopted reinsurance, which officials say has brought down the price of premiums for individuals and families buying coverage on the exchange.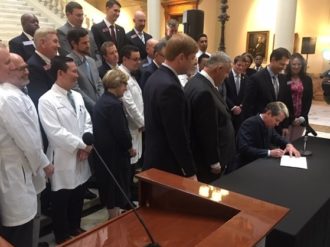 "We're excited that we can begin planning for reinsurance immediately and working with carriers and the Department of Insurance to implement before next plan year,'' Ryan Loke, health care adviser to Kemp, told GHN.
But on other proposed Georgia changes to individual and family insurance, the feds are asking for data on how the state request will affect the required "guardrails'' for approval of such Section 1332 waivers.
A new state plan, when compared with the current system, must demonstrate that it:
** Provides coverage that is at least as comprehensive in covered benefits
** Provides coverage that is at least as affordable (taking into account premiums and cost sharing)
** Provides coverage to at least a comparable number of state residents
** Does not increase the federal deficit
The letter from Randy Pate of CMS asks for more information from Georgia on the tax adjustments related to the subsidies amount, and about employer-related provisions.
The letter does not address Kemp's separate Section 1115 waiver on adding uninsured adults to the state Medicaid rolls, provided they meet strict eligibility criteria. (Here's a recent GHN article on the Trump administration's block-grant waiver ideas.)
Laura Colbert of the consumer group Georgians for a Healthy Future, when asked to comment on the contents of the letter, said Thursday that the state's private insurance waiver "has a number of unanswered questions, from a consumer perspective.''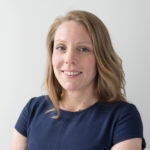 She said, "It's reassuring that federal agencies want answers to those questions.''
The Georgia reinsurance program would seek to reduce premiums for consumers by an estimated average of 10 percent. It would reimburse health insurers a portion of their high-cost claims – those from $20,000 to $500,000 in medical claims.
The feds have approved such programs in a dozen states. Georgia's plan differs from most in that it takes a regional approach. "It's a win/win,'' Colbert said.
Other features of the "1332'' waiver would let Georgia:
** Replace the state's current healthcare.gov website procedure with what officials say would be a new, consumer-friendly enrollment process.
** Assume control of the consumer subsidies (discounts) available for people with incomes from 100 percent to 400 percent of the federal poverty level.
** Offer health plans that may not have the comprehensive benefits required by the ACA — and allow subsidies for that coverage.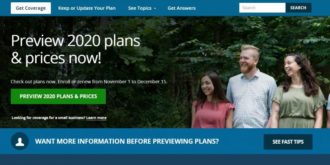 "Georgia's 1332 waiver request is a first-in-the-nation approach to reforming the individual marketplace, and given the novelty to the approach, we expected that supplemental information would be required, and have worked with our federal partners to begin putting together the necessary information for their review," Loke said.
Colbert, though, said proposed insurance changes other than reinsurance "contain real risks for consumers.''
Under Georgia's plan, she said, the state could run out of funds for subsidies that help some consumers afford coverage on the exchange. The proposal also could hike deductibles, she added. And she expressed opposition to replacing the current website, saying it has been a reliable source of information for people in need of coverage.