Gov. Brian Kemp's tough budget plan spares two giant health care programs from cuts: Medicaid, and the Georgia health plan covering teachers and state employees.
But in a Thursday hearing, state lawmakers were briefed on funding cuts in other state health programs, including behavioral health services and physician training programs.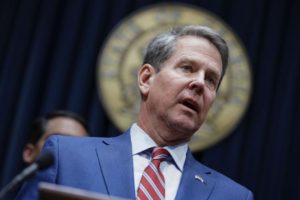 State agencies are tasked to meet Kemp's directive to cut spending by 4 percent this fiscal year and 6 percent in fiscal 2021. The governor's goal is to save about $200 million this fiscal year, which ends June 30, and $300 million next fiscal year.
Besides questions on budget cuts, members of the joint House-Senate Appropriations Committee asked an agency chief about the high-profile effort by the Kemp administration to get federal approval of proposed waivers on Medicaid and private insurance.
The latter was the subject of new reports, released Thursday by research groups, that say Georgia's insurance waiver has questionable legal underpinnings and could lead to Georgians who are eligible for subsidies not getting them.
Behavioral Health
The agency that oversees state behavioral health and developmental disabilities outlined about $80 million in budget cuts, a fact that has sparked concerns about the potential for increased suicides and an inadequate supply of substance abuse services.
Judy Fitzgerald, commissioner of the Department of Behavioral Health and Developmental Disabilities, said, "The safety net has been stretched to the max.''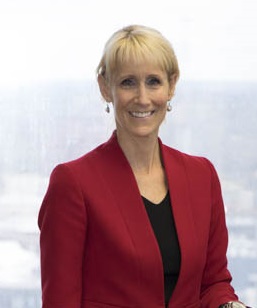 Every state is experiencing a greater demand for these services, Fitzgerald said.
Her department serves more than 200,000 Georgians annually who are uninsured, underinsured or on Medicaid.
Hamstringing the budget is the continued need for funding of private psychiatric beds for 95 patients with mental health crises, Fitzgerald said.
Reductions are to hit adult outpatient mental health services, and programs that support education and employment for these individuals. The Marcus Autism Center faces a $1 million cut in both fiscal years.
Rep. Pat Gardner, an Atlanta Democrat, said the overcrowded Fulton County Jail has many inmates who need state mental health services but can't get them. "There's no place for these people to go. It's a terrible situation,'' Gardner said.
Added Darlene Taylor, a Republican from Thomasville, "We have so many needs that are unmet now.''
Mental Health America of Georgia told GHN on Thursday that it's "deeply concerned'' about the budget cuts.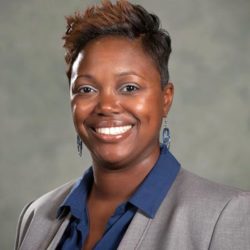 "As we continue to see a climb in behavioral health challenges throughout the state, now is the time to allocate additional funding to support rural areas with extreme workforce shortages and improve access to services,'' said Jewell Gooding, executive director of the group. "We hope our concerns are shared by the General Assembly to reduce suicidality, homelessness and incarceration for individuals with behavioral health challenges and prioritize the needs of Georgia's most vulnerable populations.''
Susan Goico, director of Atlanta Legal Aid Society's Disability Integration Project, said the Department of Behavioral Health and Developmental Disabilities "is the safety net for our most vulnerable citizens. Any cuts to the agency will harm people; it's that simple. We should be strengthening the safety net, not tearing it apart."
Physician training
Several Georgia lawmakers voiced disappointment about the pending cuts in physician training programs.
House Appropriations Chairman Terry England, an Auburn Republican, noted that a handful of rural counties in Georgia have no physician at all, and that ob/gyn services are difficult to obtain in many areas.
The budget cuts, he said, would appear to undermine the Legislature's long-term efforts to bring more doctors and other medical providers to rural areas of the state. (Here's a recent GHN article on these efforts.)
"We've focused to build that pipeline'' of providers, England said.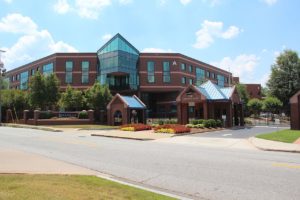 Morehouse School of Medicine, in Atlanta, is slated for reductions in its operating grants of a total of about $3 million in the current fiscal year and fiscal 2021. Mercer University School of Medicine's grant will decrease by a total of about $2.4 million in the two years, though it will gain $841,000 for its Columbus campus. Philadelphia College of Osteopathic Medicine's South Georgia campus will not receive $318,000 in outreach funding.
Those cuts come under the budget of the Georgia Board for Healthcare Workforce, which is also losing a total of $1 million in loan repayment funding for advanced practice registered nurses, physician assistants, dentists and physicians to practice in rural areas.
Dr. Antonio Rios of Gainesville, that agency's board chairman, said, "It's extremely painful to have to cut some of these programs.''
Rep. Butch Parrish (R-Swainsboro) said, "I'm very disappointed in so many of the cuts.''
Rep. Carolyn Hugley (D-Columbus) said the budget reductions pose difficult challenges "as we try to attack maternal mortality and other major health issues we have in our state.''
DFCS and Public Health
Georgia Division of Family and Children Services Director Tom Rawlings told the panel Thursday that his agency would leave open some positions that are currently vacant – 127 in child welfare and 105 in the department that handles eligibility for federal benefits – the AJC reported.
The Department of Public Health faces cuts of about $11 million in the current fiscal year and $12 million in the next one. Most of the reductions will come in the form of state funding decreases to local boards of health, said Public Health's commissioner, Dr. Kathleen Toomey.
Medicaid and waivers
Frank Berry, commissioner of the Department of Community Health, was questioned about ''pharmacy benefit managers,'' companies that handle drug benefits, and their relationship with state health care programs, including Medicaid.
Carving out drug benefits from the Medicaid HMOs could save millions of dollars, said Rep. David Knight (R-Griffin), who has called for an actuarial study of the potential savings.
Berry said the Kemp waivers have been submitted to the feds for approval.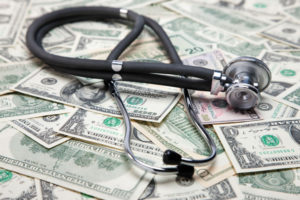 DCH officials said they're budgeting for a regular 67 percent federal funding match for the Medicaid waiver, which, if approved, would add adults earning up to 100 percent of the federal poverty limit to the program. To get that coverage under the Kemp plan, individuals must meet work requirements, education, community services or other requirements, under the Kemp plan.
That's less than the 90 percent federal match allowed under standard Medicaid expansion, which requires coverage of individuals up to 138 percent of poverty.
Sen. Jen Jordan, an Atlanta Democrat, asked Berry whether the department has done an estimate of the cost to administering the work requirement. Berry said there's no estimate yet.
Meanwhile, the Brookings Institution and the Center on Budget and Policy Priorities published analyses Thursday that say Georgia's private insurance waiver, called a 1332, could lead to tens of thousands of Georgians being denied coverage.
Kemp envisions that waiver to make fundamental changes in the health insurance system for individuals and families in the state. The goal is to make coverage less expensive, with more competition among insurers and fewer enrollment snags – and lead to more Georgians having health insurance. It calls for a ''reinsurance'' program, plus a plan to replace the state's current healthcare.gov website procedure with what officials say would be a new, consumer-friendly enrollment process. The waiver proposal also aims to help employees of small businesses afford coverage.
The reinsurance plan shouldn't have much difficulty in getting approval.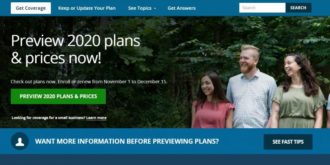 But the Brookings report says the Georgia waiver plan does not meet the federal requirement that the new set-up be as affordable and comprehensive, and to just as many people, as the current system.
"Further, the state would cap the total amount of financial assistance it provides and would put potential consumers on a 'waitlist' once the cap is reached," the Brookings report says.
Replacing the healthcare.gov marketplace could cause consumers to be steered to "substandard plans that expose them to catastrophic costs if they get sick,'' says the Center report.
Kemp has said the insurance waiver "is a Georgia-centric approach that will lower health care costs and insurance premiums for Georgia families, enhance access to top-notch doctors and state-of-the-art services, and ultimately improve health outcomes for every Georgian."