This article is part of an occasional series on rural health care in Georgia. These articles are supported by a grant from the Arthur M. Blank Family Foundation.
Scott Bohlke is the only doctor practicing in Brooklet, a tiny town in southeastern Georgia.
He has been working there for 21 years. "I didn't do it for the money. I did it for the [community] need. I think the patients appreciate it,'' he says.
He has lived the challenges that accompany medical care in rural areas. Many of his patients have no insurance, many live in poverty, and there's a high level of chronic disease, including diabetes and hypertension.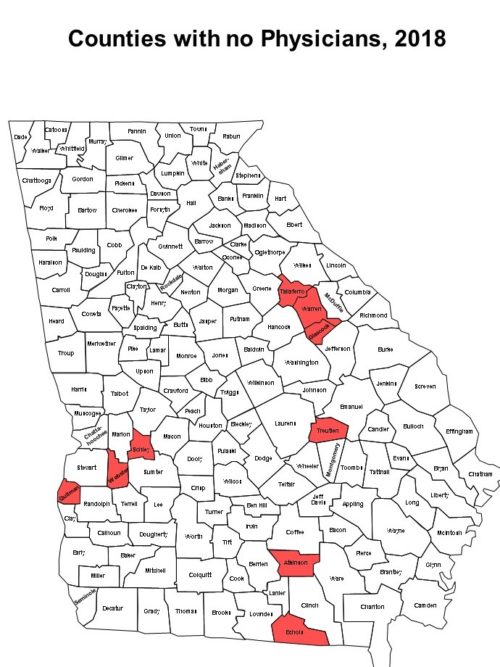 Then there's the added expense of health insurance for himself, his wife and children. It costs $2,400 a month, with a $10,000 deductible, he says.
Bohlke says there are incentives — financial and otherwise — that can keep doctors like him practicing in rural areas and can also attract new physicians to these communities.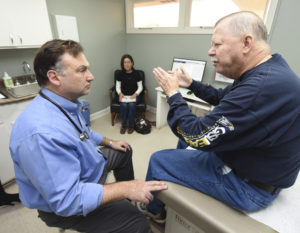 A recently released state report shows some gains in the number of such primary care physicians in the state. But major doctor shortages still exist in rural Georgia, according to the report from Georgia Board of Health Care Workforce.
Nine of the state's 159 counties have no physician at all. Each is in a rural area of the state.
The report also finds that in 2018, 76 counties had no ob/gyn, and 60 were without a pediatrician.
The doctor shortages compound the health care problems in wide swaths of rural Georgia.
Besides these provider gaps, rural Georgia has other problems that negatively impact residents' health. These challenges include high levels of poverty and chronic disease, a widespread lack of health insurance, and in some areas, local hospitals that are financially at risk.
Financial problems have led seven rural Georgia hospitals to close since 2010. More than half of Georgia's remaining rural hospitals are considered vulnerable to closure.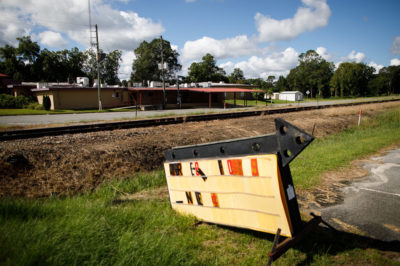 Georgians living in rural communities are often 30 miles or more from the nearest medical provider, which prevents many from receiving basic health care.
The challenges facing rural health care are as substantial as ever, says Jimmy Lewis, CEO of HomeTown Health, an association of rural hospitals in the state.
He notes that Georgia has laws and regulations that keep nurse practitioners and other midlevel providers from practicing their profession to the fullest. The state has restricted the ability of these professionals to practice more independently.
Charles Owens, director of the Center for Public Health Practice and Research at Georgia Southern University, adds that physician assistants, nurse practitioners, nurse midwives and other health professionals can deliver "cost-efficient, sustainable health care in communities with lower populations.''
Expanding the use of lower-cost providers and telehealth in clinics with financial enhancements "is essential for the creation of sustainable health care delivery in underserved communities,'' Owens adds.
Lewis of HomeTown Health also notes that rural health care professionals such as nurses are highly sought after, lured by better pay elsewhere.
And telehealth could be bolstered, he adds. "The technological advances of health care are outstripping the state's laws and regulations,'' Lewis says.
Meanwhile, though, some positive developments may help ease these rural health problems.
The remedies include the opening of a new medical school in southwest Georgia, an increased number of physician residency slots in hospitals, and the opening of new primary care clinics.
Signs of progress
The state workforce report says that overall, there has been an 11 percent increase in primary care physicians since 2015, greater than the state's population increase of 3 percent over that time.
For Georgia, the overall rate of actively licensed and practicing physicians per 100,000 people is 213.6, compared to the national average of 301.1 The Georgia report, though, points out that the national average is not based on the same criteria as the state's, which exclude retired or out-of-state/duplicate licensees.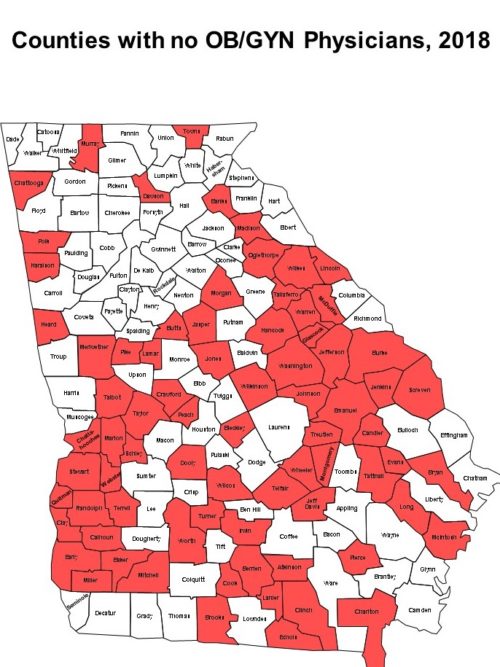 The physician outlook in Georgia has improved for several reasons, state officials say.
Daniel Dorsey of the Georgia Board of Health Care Workforce says a major factor in keeping doctors practicing in this state was recent Gov. Nathan Deal's program to invest in physician residency slots at hospitals. Deal was in office from 2011 until early this year.
Deal in 2012 proposed funding for 400 new residency slots at training hospitals around the state. The funding was earmarked for graduate medical education start-up costs only, and hospitals were required to match the dollars, Dorsey says.
By the end of fiscal year 2025 there will be 613 new medical residents in Georgia generated by this initiative, Dorsey says. "Georgia will eventually see the return on investment."
There's a new med school in one largely rural region. In August, the Philadelphia College of Osteopathic Medicine (PCOM) opened its second Georgia campus, in the southwestern city of Moultrie. (The first is in the Atlanta suburb of Suwanee.)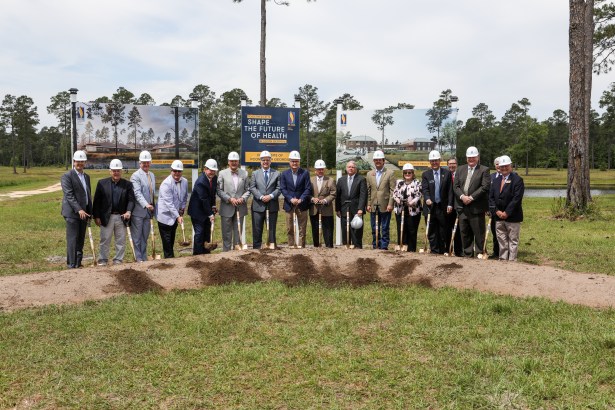 Joanne Jones, campus officer for PCOM South Georgia, says the college is "trying to recruit and retain students from this region.''
Area hospitals are offering or considering adding residency programs, Jones says. "Everyone is excited that we're here.''
Other rural initiatives include Mercer University School of Medicine taking over the practice of a family medicine physician in Peach County, and planning to open another primary care practice in a former hospital in Clay County, in southwest Georgia on the Alabama line.
Last year, Mercer established a new primary care practice in former President Jimmy Carter's hometown of Plains.
The Medical College of Georgia (MCG) in Augusta plans to allow a percentage of students to finish med school in three years and go directly to a primary care residency. The plan is for their education to be tuition-free or reimbursed if they commit to a number of years of practice in underserved areas of Georgia.
"States realize there has to be a financial incentive for med students to stay in the state and practice in underserved areas,'' says Dr. Doug Miller, vice dean for academic affairs at MCG.
Dr. Bohlke, an MCG grad, says financial incentive programs for med students will help fill doctor gaps.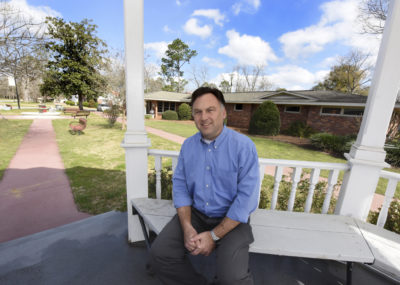 But current rural physicians, he says, could be helped by improved payment systems, expanded connections to medical schools, and a program to help doctors afford their own health insurance.
The state report, meanwhile, shows that many current physicians such as Bohlke are nearing retirement.
About half of the physician workforce is age 50 or above – a large increase from the year 2000, when 33.8 percent of the workforce was in that age category.
The report says 12 percent of physicians plan to retire in the next 5 years.
Clarification: An earlier version of this article misstated the fiscal year when 613 medical residents will be created by the state initiative.