During his gubernatorial campaign last year and his first months in office as governor, Brian Kemp declared that he would not expand the state's Medicaid program.
And in the second half of his waiver proposals, announced Monday, Kemp stuck to that position.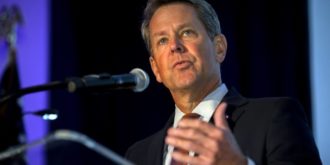 The Republican governor's plan, by setting tough eligibility requirements, would lead to only a fraction of the low-income people getting health insurance as would do so under Medicaid expansion.
With eventual enrollment projections of just 50,000, the so-called 1115 waiver plan drew harsh criticism from Democratic leaders and consumer advocates after it was announced at the state Capitol.
Medicaid expansion, a provision of the 2010 Affordable Care Act, has long been rejected by Georgia's Republican-led political leadership as too costly. In recent years, the state's Democrats have been increasingly vocal in favor of expansion.
Kemp's proposal unveiled Monday, if it is approved by the feds, would allow people who make less than the poverty level (about $12,000 a year for an individual) to have access either to Medicaid or to coverage through an employer plan funded by the government.
The Kemp coverage plan has strict eligibility requirements. To get the insurance, a Georgian must have a job, be taking job training or serving in a volunteer program, or be in school at least 80 hours a month.
The Kemp administration estimates that there are 408,000 uninsured adults in that income category, but says that only about 50,000 would eventually be covered at any one time, based on the work/volunteer and other restrictions.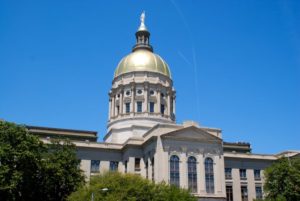 That's one-tenth of the estimated total of low-income Georgians who would receive coverage under Medicaid expansion – a step that 36 other states have adopted.
Kemp said that with the Medicaid waiver request, and with the individual insurance coverage waiver request that he unveiled last week, "It's time to put hard-working Georgians first."
It's a "Georgia-centric'' reform plan that will improve access to care and health outcomes while lowering insurance premiums, Kemp said. "We'll shake up the status quo.''
"This is not a free handout. Hard-working Georgians who qualify will have skin in the game," the governor said. "It is a path forward towards higher earnings, better opportunities and a healthier future."
Kemp called Medicaid expansion a political sound bite pushed by his opponents that would cost billions of dollars.
But Rep. Bob Trammell (D-Luthersville), minority leader of the state House, noted Monday that a fiscal analysis released earlier this year shows that Medicaid expansion is the most fiscally responsible action for Georgia.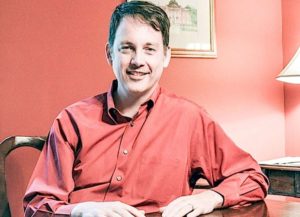 The analysis determined that expansion would cost up to $148 million in fiscal 2020 and would cover up to 526,000 people.
"Medicaid expansion is the most straightforward way at covering the most Georgians in a cost-effective way,'' said Trammell. The Kemp plan, he said, "sounds like health care by lottery. This falls disappointingly far short of what could be accomplished.''
Advocates for Medicaid expansion as called for under the ACA (sometimes called "standard expansion" or "full expansion") note that it covers people up to 138 percent of the poverty level and gives a state a 90 percent federal funding match.
Georgia officials say they will apply for that same level of federal funding. But because the feds rejected a similar bid by Utah for 90 percent funding in covering just people up to 100 percent, the Georgia waiver plan is budgeting for the regular 67 percent federal Medicaid match. The 1115 waiver would cost $35.6 million first year for a July 2021 start-up, according to the Kemp administration.
The Kemp plan also would charge applicants a sliding-scale monthly premium, up to $11 for an individual. And for the first six months, it would require the beneficiary to reaffirm eligibility for the program. It would also reward healthy behavior by allowing extra financial credits to buy prescription drugs, eyeglasses and other health-related items.
The Kemp Medicaid plan isn't likely to give much help to people who are homeless, or have mental or physical illness that makes working difficult, say consumer advocates, who add that caregivers or single moms may have trouble working enough to qualify.
Jeff Graham of Georgia Equality told GHN that, at first glance, he believes some people with HIV will get insurance through the Medicaid changes, but that "it will leave thousands of [those patients] without coverage.'' (Georgia has one of the highest rates of new HIV diagnoses in the nation.)
And because of its lower enrollment projections, the Medicaid waiver may not be much help to the finances of struggling rural hospitals or safety-net urban facilities.
"This waiver will not work for the large majority of low-income people in the state,'' said Laura Colbert of the consumer group Georgians for a Healthy Future. "I would describe this waiver as insufficient and punitive. It's just not good enough.''
The work requirements would lower enrollment by keeping people from coverage, Colbert said.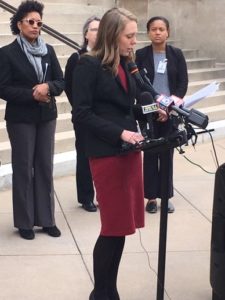 A federal judge struck down work requirements for Medicaid in Kentucky and Arkansas. And Indiana discontinued that requirement.
The Kemp administration says the two proposed waivers would work in tandem to offer coverage and upward mobility to low-income individuals. Through work and gradual pay raises, the administration says, they could move from Medicaid to eventually buying their coverage on the health insurance exchange, which offers discounts on premiums.
The plan is intended ''to uplift and empower thousands of hard-working Georgians,'' said Lt. Gov. Geoff Duncan.
The administration said Georgia's work requirement is different from those in other states because it's not linked to a standard Medicaid expansion. Georgia is creating a program, and applicants can enter it if they meet certain criteria, officials say.
Part-time state workers are eligible for the Medicaid coverage, the administration says.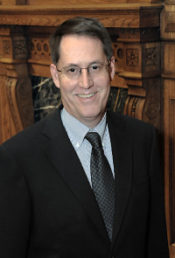 Once having entered the program, a person could be disenrolled for nonpayment after the third month, but not permanently locked out as in other states' programs.
State Sen. Dean Burke (R-Bainbridge), a physician and hospital administrator, said that "in our world, any coverage is better than no coverage. I'm OK with incrementalism. It's important to realize this is just the start,'' that waivers can be amended later as needed.
Both he and Sen. Ben Watson (R-Savannah), who's also a physician, said they believe budgetary concerns played a role in the waiver's development.
"That's a piece of the puzzle,'' Watson said, adding that he was excited about the new waiver plan.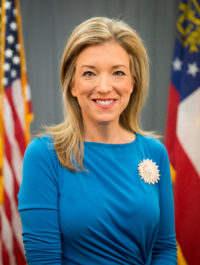 Sen. Jen Jordan, an Atlanta Democrat, told GHN that the waiver proposals "will be creating a whole new bureaucracy in the state.''
"What we're talking about is spending way more money to cover hundreds of thousands of fewer people,'' she said. "It looks like a bunch of smoke and mirrors to make [Republican leaders] look like they're doing something on health care.''
Bill Custer, a health insurance expert at Georgia State University, said the insurance waiver introduced last week may end up covering more people than the Medicaid proposal.
"Any expansion is better than none,'' Custer said. But he added, "Are they creating a healthier state? They're missing the boat. They're leaving a lot of people vulnerable."
"Full expansion would increase access to care for a lot of people in rural areas where hospitals are closing.''
Custer said that because of the eligibility hurdles, the programs envisioned under the waivers may attract a sicker pool of people – those who are willing to meet the criteria in order to get medical services.
The Medicaid waiver drew criticism from the hospital industry as well.
Atlanta's Grady Health System said in a statement Monday that it is "deeply disappointed'' in the state's Medicaid proposal.
Grady has created and pushed its own waiver proposal that would use federal matching Medicaid dollars to help set up pilot sites that would give coverage to the uninsured, then manage their care and potentially improve their health.
The Grady administration said its plan would "increase access to care, control costs to the state, ensure the sustainability of rural and safety-net hospitals, and most importantly, create a healthier Georgia,"
The 1115 waiver application, Grady said, "continues to place the burden of caring for hundreds of thousands of Georgia's medically underserved on rural and safety-net hospitals across the state. These institutions already struggle to keep up with the growing medical needs of a population that increasingly has no health insurance."
Grady said it plans to resubmit its own waiver proposal during the public comment phase for the Kemp initiative.
And Georgia Hospital Association President Earl Rogers said in a statement that the organization "appreciates Governor Kemp's hard work at crafting proposals that increase the number of covered lives." But the statement added that the Medicaid waiver "does not significantly move the needle for the rural and safety-net hospitals who care for the state's uninsured patients."