In a case that highlighted problems in insurance networks, Anthem Blue Cross and Blue Shield has agreed to pay the $87,000 in outstanding medical bills of a Newnan cancer patient, state officials say.
The patient, Diane Conine, went to Piedmont Newnan hospital for emergency care in January, and had surgery there to remove a tumor on a kidney. Conine said the hospital was listed as part of the network of the insurance plan when she signed up for that coverage late last year. And the Anthem website showed Piedmont Newnan as part of her network even as recently as a month ago, well after her operation.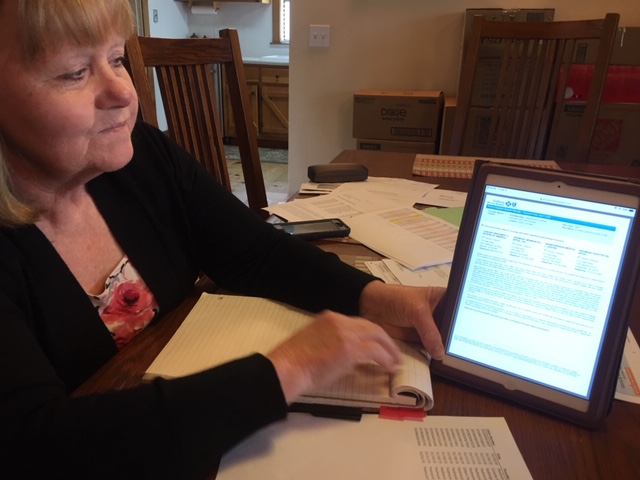 But Anthem initially refused to cover Conine's expenses. It said that Piedmont Newnan was not a network facility and that her surgery was not an emergency. That decision left her facing bills that amounted to $87,000.
Conine's financial predicament was reported by GHN in April.
The state insurance commissioner's office took up Conine's complaint and confronted Anthem.
"It's always fulfilling when we can help a consumer break through bureaucracy and get the life-saving treatment they need and deserve,'' Insurance Commissioner Jim Beck said in a statement Friday. "I am particularly proud of Matthew Padova, one of our newest Consumer Services Investigators, whose determination to see the consumer treated fairly was a major element of this successful outcome."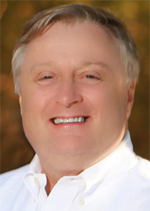 Conine told GHN that she was thrilled to learn about the insurer's reversal. "I am so excited,'' she said. "I'm a real talker, but I'm actually speechless."
She also credited the help that insurance counselor Cindi Gatton gave her during her insurance battle. "I could have never done this on my own,'' Conine said.
Gatton said Beck's office did the right thing "to hold Anthem accountable for violating the state and federal statutes for network adequacy and accuracy.''
"Consumers shouldn't be held responsible financially for this kind of failure to correct an issue that was brought to Anthem's attention months ago,'' said Gatton, who's with Pathfinder Patient Advocacy Group.
An Anthem spokeswoman declined to discuss Conine's situation Monday, citing concerns about patient privacy.
Conine is currently participating in a clinical trial for a drug that she hopes can prevent recurrence of her cancer.
In a related development, Beck issued an order Friday requiring Blue Cross Blue Shield Healthcare Plan of Georgia to appear at a May 29 hearing to provide evidence and testimony regarding alleged unfair trade practices.
Beck cited the same Pathway health plan that covered Conine, but in the hearing he will target the controversy that recently erupted among WellStar Health System patients.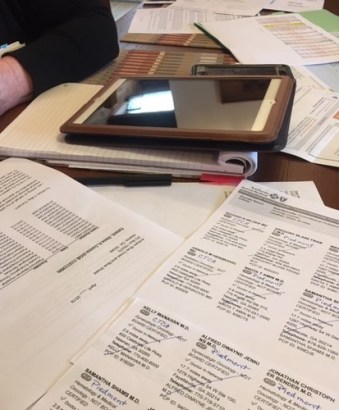 Late last year, during Open Enrollment for 2019 insurance plans in the state exchange, the online information for consumers showed WellStar hospitals and doctors as part of Anthem's Pathway health plan. But enrollees say they didn't realize during the sign-up period that the Anthem-WellStar contract for that plan was scheduled to end in February.
That contract termination – and the ensuing furor over patients having to switch doctors and hospitals — led to recent litigation against Anthem, based in Indianapolis. Anthem has declined to comment on that litigation.
Beck said in a statement that "I am committed to protecting Georgia families. I am looking forward to hearing from both Georgia's consumers and Anthem Blue about what transpired, particularly as it relates to WellStar patients."
If it's determined that Blue Cross engaged in unfair trade practices, Beck's office said, he could order fines or other disciplinary action against the insurer.

Anthem said Monday that it "has done nothing that is misleading, unfair or deceptive'' in relation to the WellStar conflict.
"Anthem has worked closely with Commissioner Beck and the Department of Insurance throughout 2019 to assist consumers who wrongly assumed WellStar would be in the Pathway network,'' said Christina Gaines, an Anthem spokeswoman. "Anthem has provided numerous options to help those consumers, and Anthem will continue to work with the commissioner on these issues. ''
She said, "Anthem will be present at the hearing and present information that makes clear that Anthem has done nothing that is misleading, unfair or deceptive. Anthem will continue to work to ensure our members receive high-quality, affordable care through our network of participating providers and hospitals."