Hospitals can receive Medicare penalties if too many of their patients are readmitted within a month of their discharge. And recently released federal data show that 85 percent of such facilities in Georgia are set to be penalized.
The readmission penalties, created by the Affordable Care Act, have brought increased scrutiny to the care of patients after discharge.
This coming year's levies, though, reflect a major change in how safety-net hospitals are evaluated. On orders from Congress, Medicare is easing up on its annual readmission penalties on hundreds of hospitals serving the most low-income residents, Kaiser Health News reported.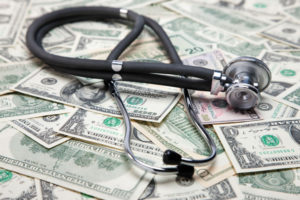 The Georgia percentage of hospitals to be penalized is similar to the current rate. Of the 100 Georgia hospitals evaluated for penalties, 82 received the fines during the current fiscal year.
Nationally, Medicare will subtract payments to 2,599 hospitals throughout fiscal year 2019, which begins Oct. 1, a Kaiser Health News analysis of federal records found. The government estimates the hospital industry will lose $566 million in the latest round of penalties over the next 12 months.
The readmission penalties apply only to hospitals' handling of Medicare patients. But critics of the program say the financial loss to a hospital can have repercussions for all patients.
Ethan James of the Georgia Hospital Association said Wednesday that hospitals in the state "provide high-quality care to all patients, regardless of their ability to pay.'' And he told GHN that the readmission penalties "are devastating to hospitals' ability to continue to provide that care, especially because Georgia has one of the highest uninsured populations in the country.''
Readmissions also occur among many uninsured patients, who lack access to medications and regular care, James added.
The harshest penalty is 3 percent lower reimbursements for every Medicare patient discharged. The number of hospitals and the average penalty — 0.7 percent of each payment — are almost the same as last year, KHN noted.
Chestatee Regional Hospital in Dahlonega, recently closed in a complicated business transaction, is the only Georgia facility listed as receiving the maximum penalty.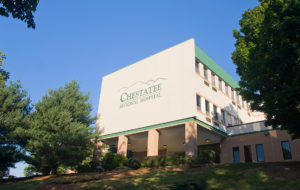 The data show that 15 Georgia hospitals will have no readmission levy. These include Murray Medical Center in Chatsworth; Gwinnett Medical Center in Lawrenceville; Tift Regional Medical Center in Tifton; St. Francis Hospital in Columbus; Fairview Park Hospital in Dublin; and Piedmont Mountainside in Jasper.
(Here's a link that will access a spreadsheet for all Georgia hospitals. Scroll down the story to the righthand side, where you can click on the hospital spreadsheet. Then scroll to the Georgia list.)
Not all hospitals are subject to the penalties. Medicare exempts facilities that have too few cases, those serving veterans, children and psychiatric patients, and small "critical-access" hospitals.
Changing the details but pushing ahead
The change in the penalty formula for safety-net hospitals came after these hospitals argued that their patients are more likely to suffer complications after leaving the hospital because they cannot afford medications or don't have regular doctors to monitor their recoveries.
The Centers for Medicare & Medicaid Services (CMS) this year stopped judging each hospital against all others. Instead, it assigned hospitals to five peer groups of facilities with similar proportions of low-income patients. Medicare then compared each hospital's readmission rates from July 2014 through June 2017 against the readmission rates of its peer group during those three years to determine if they warranted a penalty and, if so, how much it should be.
On average, penalties against safety-net hospitals will drop by one-fourth from last year, the KHN analysis found. Grady Memorial Hospital in Atlanta, the state's largest safety-net hospital, will see its penalty reduced in the coming fiscal year, from .5 percent to .28 percent of each payment.
"To have official recognition that social factors play a role in the health outcomes of our patients is a tremendous relief," Matt Hicks, a Grady Health System vice president, told GHN on Thursday. "Safety-net hospitals faced an out-sized penalty for helping the most vulnerable, most of whom have needs outside of our control. The penalty would reduce the resources we have to care for the most vulnerable. We can now better support our efforts to tackle the barriers to health many of our patients face in their lives after they are discharged from the hospital."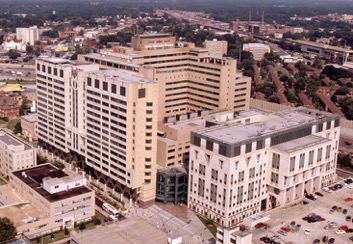 "It's pretty clear they were really penalizing those institutions more than they needed to," said Dr. Atul Grover, executive vice president of the Association of American Medical Colleges, according to Kaiser Health News. He said the change is "definitely a step in the right direction."
Conversely, the average penalty for the hospitals with the fewest low-income patients will rise from last year, the KHN analysis found.
Before the program began, roughly 1 in 5 Medicare beneficiaries were readmitted within a month. Hospitals were paid the same amount regardless of how their patients fared after being discharged. In fact, a readmission was financially advantageous to hospitals, because they would be paid for the second hospital stay even if it was avoidable.
Since the sanctions began, Medicare has annually evaluated the rates of readmitted patients who had originally been treated for heart failure, heart attacks and pneumonia. The evaluations have since expanded to cover chronic lung disease, hip and knee replacements and coronary artery bypass graft surgeries.
Medicare counts discharged patients who are hospitalized again within 30 days. If the second admission is at a different hospital from the one that discharged the patient, the penalty is applied against the first hospital.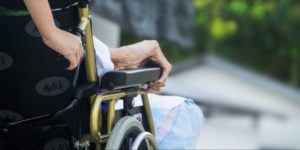 Congress' Medicare Payment Advisory Commission concluded in June that the penalties from previous years succeeded in pressuring hospitals to reduce the numbers of returning patients — and helped save Medicare about $2 billion a year, KHN reported.
And the concept is being expanded. This fall, Medicare will start issuing penalties on nursing homes that send recently discharged residents back to the hospital too frequently.