Chestatee Regional Hospital in Dahlonega is scheduled to close a month from now.
But that will be just the first step of a complicated transaction that may result in a new hospital in Lumpkin County, whose mountain scenery and historical sites are an attraction for Atlanta tourists.
Northeast Georgia Health System, based in nearby Gainesville, has agreed to purchase the Dahlonega hospital's property and some equipment from the current owner of Chestatee Regional, DL Investment Holdings.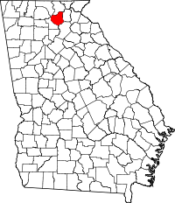 "We're encouraged by the progress we've made during due diligence, and we are optimistic we will finalize the agreement next month," Louis Smith, president of acute and post-acute operations for Northeast Georgia, said in a statement this week. "Once the current owner closes the hospital, we estimate it may take as many as 12 months to assess what is needed to re-establish high-quality health care services in Lumpkin County."
Under the agreement Smith cited, the hospital purchase is to be followed by the University System of Georgia Board of Regents purchasing the hospital property from Northeast Georgia later this year. The Board of Regents then is to lease the property to Northeast Georgia for up to three years. Eventually, the University of North Georgia is expected to relocate some of its programs and services to the current hospital property.
Meanwhile, Northeast Georgia is expanding the hours of its urgent care clinic in Dahlonega.
Northeast Georgia Health System has been interested in Lumpkin County for years. In 2015, the system bought 57 acres in the county at the end point of Ga. 400, a highway from Atlanta, calling the property a site for a future complex.
That property now may be a potential location for a new hospital.
If the purchase of Chestatee Regional is finalized, the hospital will be closed for an undetermined amount of time.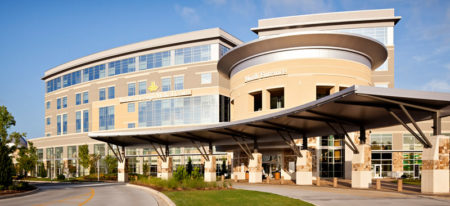 "As part of the agreement, the owner is required to close the facility'' so that any current liabilities would not go to the acquirer, a Northeast Georgia spokesman told GHN in April.
He was referring to problems surrounding lab billing practices at the Dahlonega facility and other rural hospitals, reported by CBS News.
Insurers reimburse rural hospitals at much higher rates to keep health care functioning in small communities, CBS reported.
The CBS article alleged the Dahlonega hospital has attracted high insurance reimbursements tied to drug testing services, and that some of these services were never performed at the hospital.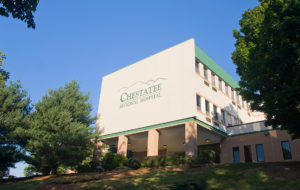 The Dahlonega hospital was purchased for $15 million in 2016 by Durall Capital Holdings, which is led by Aaron Durall, who owns a Florida medical lab. He is CEO of DL Investment Holdings and also CEO of Chestatee Regional.
Durall told GHN in an emailed statement in April that the CBS report about the hospital "was flatly wrong." A spokeswoman for Durall told GHN on Wednesday that he maintains that position that the CBS report was wrong.
Chestatee Regional, he said in April, "billed only for any services performed by hospital staff at the hospital, and the payers correctly paid the hospital for those services. The hospital expects to be successful in any dispute related to the issue."
Media outlets reported that at least 18 subsidiaries of insurer Anthem, the parent company of Blue Cross and Blue Shield of Georgia, had filed a lawsuit against the hospital, its owners and their companies over billing practices.
Insurers have accused some rural hospitals of breaching contracts by billing for tests performed elsewhere and on out-of-state patients, and the issue is now the subject of lawsuits and a congressional inquiry, Modern Healthcare reported this week.