A southwest Georgia county that has just one physician is losing its only drugstore.
Buy-Rite is shutting down its pharmacy in Clay County. The company says it has been losing money on the Fort Gaines drugstore for years.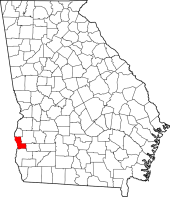 "It's going to have a very profound impact on the city,'' Brenda Hardemon, a funeral home employee in Fort Gaines, told GHN on Monday. "It's almost a ghost town already.''
"My father is 88, and I'm his caregiver,'' she added. "It's going to have a grave effect on me.''
Rural Georgia is plagued with shortfalls in health care access. Several counties have doctor shortages, and six rural hospitals have closed since the beginning of 2013.
The closing of the Buy-Rite in Fort Gaines, the chain's only Georgia location, is set for September.
Only three other Georgia counties are believed to lack any drugstores. Overall, there are more than 2,000 retail pharmacies in the state.
Dr. Karen Kinsell, the county's lone physician, said, "People are heartbroken by this. Many people don't have cars, and older people don't want to drive far. There are petitions going around. It will be another empty storefront downtown.''
For Fort Gaines residents, it's about a 30-minute drive to a pharmacy in Blakely, and a 40-minute drive to one in Eufaula, Ala.
"For the last three or four years, we've been operating at a loss in that [Fort Gaines] store,'' said Ron Pickens, a Buy-Rite official. "We've had a really hard time coming to this decision. We know these people need us.''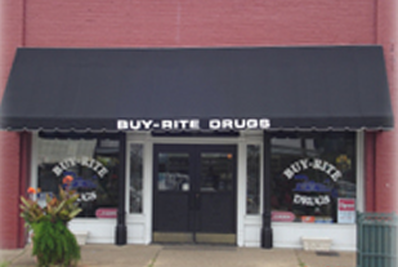 Pickens cited shrinking reimbursement rates from insurers and pharmacy benefit managers. The company has 11 other stores, all of which are in Alabama or Florida. "All our other stores are holding their own,'' Pickens said.
Buy-Rite, an independent chain, plans to do delivery service in Fort Gaines from its Eufaula store.
Jeff Lurey of the Georgia Pharmacy Association's Academy of Independent Pharmacy said a drugstore closing "is very detrimental'' to a rural community. Many patients, he said, "may not have a means of travel.''
"We already have a [medication] adherence problem'' among patients due to the cost of prescription drugs, Lurey added.
Local independent pharmacies, especially those in rural communities, are steadily closing their doors, the Washington Post recently reported.
More than 16 percent of the independently owned rural pharmacies in the United States shut down between March 2003 and March 2018, according to a University of Iowa analysis. The RUPRI Center for Rural Health Policy Analysis report found that 630 rural communities saw their only pharmacy close its doors from 2003 to 2018.
Pharmacies are an essential cornerstone in the delivery of health services to rural communities, the report said. "In rural areas, pharmacies not only provide access to medications but also deliver clinical services such as medication counseling, blood pressure and glucose monitoring, immunizations, patient consultation, treatment of mild illnesses amenable to over-the-counter medications, and other counselling and educational services,'' including chronic disease and medication therapy management.
Some pharmacists and experts place part of the blame on pharmacy benefit managers, which negotiate prescription prices between insurers and drug companies, for practices that leave these smaller pharmacies struggling to cover their costs, the Post reported.
Anthony Reznik, director of government affairs for the Independent Pharmacy Association, said independent pharmacies are often reimbursed less than what they paid for medication, the Post reported.
Kinsell, the local doctor, said that in addition to the Buy Rite delivery plan, a pharmacy in Blakely may do deliveries to Clay County patients. "That may help some,'' she said. "There are various ways to get mail-order prescriptions.''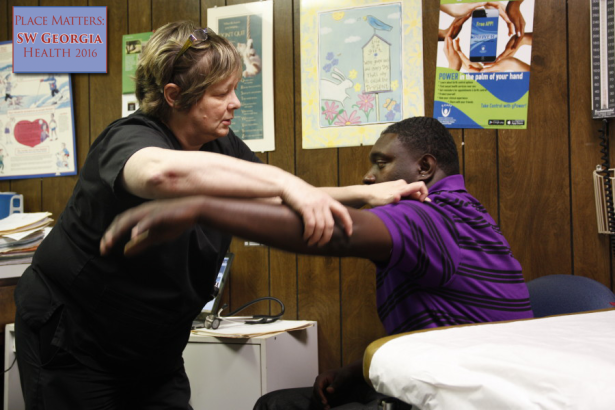 But getting antibiotics and other urgent medications is a real problem, she added.
"This is just so sad for us as a community as we seem to be making progress with health care in other ways,'' Kinsell said.
There's an effort to establish a federally qualified health center in the county, which has high rates of poverty, smoking and premature death.
Catherine Rice, a retired teacher living in Fort Gaines, said she worries about her aunt's access to medicines once the local Buy Rite is closed.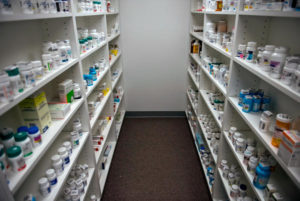 "It's going to be a strain for her to get out of town. She doesn't drive,'' Rice said. "It's going to be a terrible inconvenience for a lot of elderly people.''
Many of these older patients may not be informed about mail-order drugs, or many may choose not to take that option, Rice said.
The store closing will mean a loss of employment, too, she said.
"The drugstore has been here since I was a child, and I'm 61."