Elbert Memorial Hospital, which has struggled financially, is getting a big boost this year through Georgia's tax credit program for rural hospitals.
A year ago, the state's tax credit for donations to such hospitals was 90 percent, and nonprofit Elbert Memorial received about $136,000, says hospital authority Chairman Daniel Graves.
But this year, the total is at least $800,000 – and could go to $2 million or more if other pledges are approved, Graves said Tuesday. "It's cash I didn't know I was getting,'' he said. "It's a tremendous help at the right time."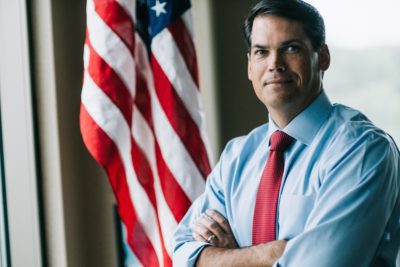 He credited the Legislature's decision to raise the tax credit this year to 100 percent of donations. The program now allows a dollar-for-dollar reduction on state income taxes for those who file as individuals, couples or corporations in the state.
Last year's total state donations under the program – at the 90 percent level – was $10 million, out of a possible $60 million. But this week, state officials announced that the donations had reached the program's cap of $60 million.
The program was the brainchild of a suburban Atlanta lawmaker, Geoff Duncan, a Cumming Republican. His initial legislative effort in 2016 got the donation program started at a 70 percent credit. It was then raised to 90 percent — the amount that Duncan had originally sought. This spring, the Legislature approved the 100 percent credit.
"I'm proud of Georgians today,'' Duncan, who is running for lieutenant governor, said Tuesday. "Georgians rose to the occasion on this.''
"We went from the back of a napkin in my kitchen on this to $60 million going to rural hospitals. It's humbling,'' Duncan told GHN. The program, he added, "gives taxpayers their tax money back to solve community problems.''
Hospitals are using the money to upgrade equipment and raise staff salaries, he added.
The rural health crisis in Georgia has continued for several years.
Six rural hospitals in the state have closed their doors since the beginning of 2013. Two of those have been reopened as modified medical facilities, but no longer function as full-fledged hospitals.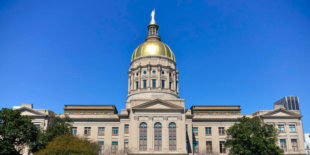 More than half of the state's remaining rural hospitals are vulnerable to closure, according to a 2016 report on rural hospital strength by iVantage Health Analytics for the National Rural Health Association.
Hospital officials say the state's continuing refusal to expand its Medicaid program is part of the problem. Gov. Nathan Deal and Republican legislative leaders oppose expansion as too costly, but the hospitals say it would help rural facilities financially by turning many of their uninsured patients into paying customers.
Meanwhile, with the donation program reaching its $60 million cap, House Speaker David Ralston (R-Blue Ridge) and Lt. Gov. Casey Cagle issued a joint press release Tuesday hailing its success.
No single hospital can receive more than $4 million in donations each year.
"This money will go straight into the coffers of these hospitals without any government overhead,'' said Jimmy Lewis of HomeTown Health, an association of rural hospitals in the state.
Graves of Elbert Memorial said that of the more than 100 donors to the hospital, about half are in metro Atlanta. That's notable because the hospital in Elberton is geographically much closer to South Carolina than to the Atlanta area.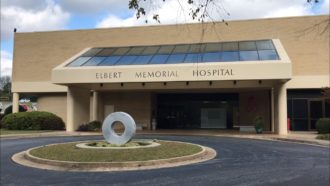 The hospital is still operating in the red, but Graves said he expects it to show a profit next year.
The donation program "is not a windfall,'' he said. "It's back payment for capital improvements that have been needed for 10 years.''
Rural hospitals still face challenges, Graves said, because of cutbacks in the Medicare and Medicaid programs and because these hospitals have a high number of uninsured patients.
The tax credit "is no silver bullet,'' he said. "It won't solve the problem of rural health care. But it's a hell of a relief.''