For Kathy Jossey, the idea that Elbert Memorial Hospital could one day close its doors is troubling both professionally and personally.
Born and raised in Elberton — billed as "the Granite Capital of the World" — she has a long history with Elbert County's only hospital. Jossey retired in May 2016 after serving as a case manager at Elbert Memorial for more than 30 years.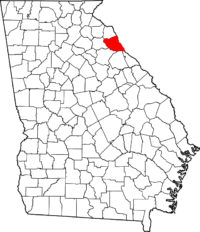 As for the personal part, her father suffered from heart failure, and he was in and out of Elbert Memorial multiple times in acute crisis. "If I had waited 35 miles to get him to Athens, he would have been dead many times before I would have been able to get him the care he needed," Jossey said.
Located in a small town in a rural county, the hospital is about equidistant between Athens and the South Carolina city of Anderson. Many Elbert County residents already must travel to get certain specialized medical services, though not all can afford to do so. Closing the hospital would deprive many more locals of the care they need. The next closest hospital to Elberton is at least 30 miles away, and as Jossey noted, distance can be a matter of life and death.
People in the community fear losing the hospital for economic reasons, too. The area has gone up and down in population over the decades, and a lack of sufficient medical facilities would make the potential for growth that much weaker.
Elbert Memorial has struggled for years. Five years ago, it partnered with AnMed Health in Anderson in an effort to keep operations afloat. But in a joint statement on Nov. 28, 2017, AnMed Health and Elbert Memorial Hospital announced that the agreement would not be renewed, and the Elberton-Elbert County Hospital Authority resumed sole charge of the hospital on March 1 of this year.
Although authority Chairman Daniel Graves reported that the authority is exploring other partnership opportunities, none have been finalized. Graves, however, believes that the hospital will be able to maintain current operations, at least in the short term.
"The community has always been tremendously supportive of our hospital and has backed it not just with the votes, but also with their pocketbooks," he said. "Because of that generosity and that support, I feel that at least the immediate future is somewhat stable, which is a relative term."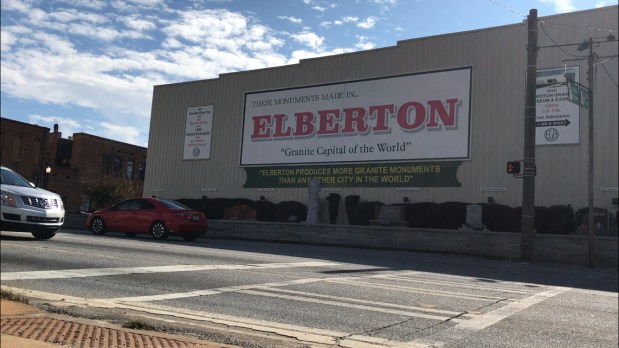 Graves notes that in the case of a rural hospital, an unexpected bill or charge can change things overnight. He says he is slightly encouraged by recent legislation that restored 13 percent to Elbert Memorial's Medicaid Disproportionate Share Hospital (DSH) payments — a program that helps compensate hospitals that see large number of uninsured or Medicaid patients — that had been threatened in a recent cut.
The hospital has been a point of contention in Elbert County. Community members want it kept open, but the burden of doing that falls largely on them, and Graves is well aware of the struggles they're having.
"I find myself flying a plane that's missing a wing, the engine's sputtering, and the controls are backwards, but I'm going to fly it as long as the Good Lord will let me," he said.
Not an isolated problem
Like many rural areas of the state, Elbert County faces numerous health care challenges. In the updated County Health Rankings released this week, Elbert is ranked 111th in health outcomes among Georgia's 159 counties. Its rate of uninsured residents, 18 percent, exceeds the state average of 16 percent, and 32 percent of Elbert's children live in poverty, surpassing the state average of 23 percent. (Here's a GHN/Huffington Post article about the struggles of rural hospitals in Georgia )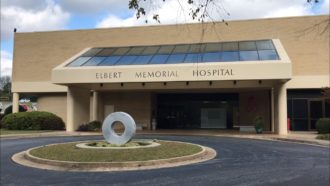 Graves began his role with the hospital as a fundraiser for the foundation. But after his transition into working with the authority, he quickly realized that the issues with health care access in Elbert County were part of a much larger picture — the struggle of rural populations everywhere to get the care they need.
"When I started working with the hospital, it was just to raise a little money, to try to help the sick and love those in need. I didn't realize that I was getting involved in literally, in my opinion, the pre-eminent social, political, spiritual, and ethical challenge facing rural Georgia, the state of Georgia, the United States of America, and the world," he said.
Graves is not the only Elbert County resident with a long-term perspective on the hospital's financial struggles.
Mac McMullan, 92, and his wife, Carolyn, 91, were both born and raised in Elberton. Mac refers to their hometown as "God's country," while Carolyn likes to recount how she "chased" Mac for 10 years until she finally caught him at the age of 21. They have seen more changes than most in their community, and they understand the mixed emotions that accompany talk of tax increases to support the hospital.
A 2.5 millage assessment was approved by the Elbert County Board of Commissioners in August of last year. This marked the second time the county commission has increased property taxes to support the hospital. "I don't know if we can afford it," Mrs. McMullan said frankly. "There's no doubt we want it. They say we've got to do anything to keep our hospital. That's what we want to do."
[youtube]https://www.youtube.com/watch?v=zX-wQ_nNqT8&feature=youtube[/youtube]The Medicare Cost Report from the period ending June 30, 2017, indicated that the hospital was operating at a net loss of 3.6 percent (-$1.2 million). Graves estimated that the hospital carried $6.2 million of liabilities in February of this year, though he noted that AnMed would likely take a significant portion back with it — potentially up to half — when the partnership concluded.
Though the financial outlook for the hospital may seem dim, some Elbert County residents have had good experiences with health care in Elberton.
The McMullans are patients at the Medical Center of Elberton, the physician branch of the hospital. It's a practice that houses seven doctors, a nurse practitioner and a physician assistant. Specialists from Athens and Anderson travel to Elberton to see patients, and the McMullans have been pleased that their primary care physicians facilitate these appointments for them.
For those who can afford care, Elbert County actually may offer more services than most rural communities. But some low-income Elbert residents may have trouble accessing services at home. And they may not have the financial means to travel to where services are available.
"With your private insurance people, a lot of them have very high deductibles, so they may come into the hospital and have a two-day stay and never even tap their insurance," said Jossey. "They may be responsible for that bill, so there's definitely a financial issue there."
She has also seen the financial strain that out-of-town travel can cause impoverished patients seeking specialists' services. "Transportation and paying someone for gas to go back and forth for appointments and that kind of thing is definitely a struggle for a lot of people," she said.
Elbert Memorial Hospital is unable to offer some services that larger communities take for granted. Although the medical community has made efforts to bring specialists in when possible, a traveling specialist does not have all the resources that he or she would have in a home office set-up, and these appointments are often reserved for follow-up visits.
"They come in once a week and they're seeing patients for maybe a day," Jossey said, "and there are a lot of things they can't do because they don't have the equipment here to do it."
Elbert County residents must travel to Athens, Anderson, or other outside locations to see specialists for visits where more complex testing involving specialty equipment might be required. They must also travel to undergo common treatments like chemotherapy, and even to deliver babies.
Seeking comprehensive solutions
Many experts say expanding the state's Medicaid program under the Affordable Care Act would help rural hospitals such as Elbert Memorial by giving them more paying patients. But that option has been rejected repeatedly by state leaders, and barring major political changes, it seems unlikely in the near future.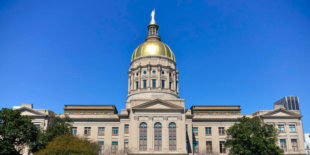 The Georgia Legislature, meanwhile, is considering proposals to help boost health care in rural areas. These efforts include House Bill 769, which would take several steps, including easing the creation of ''micro-hospitals,'' with 24/7 care and a small number of beds, to replace full-scale hospitals that were unable to stay in business.
It also would allow grants to help rural physicians afford medical malpractice insurance, as an incentive to practice in rural areas; permit remote pharmacy prescription orders from outside Georgia; and require training of rural hospital board and authority members.
The legislation, sponsored by state Rep. Rick Jasperse, a Jasper Republican, would also raise the rural tax credit for donations to rural hospitals from 90 percent to 100 percent.
Graves has pushed another measure, House Bill 81, which would allow public hospitals to seize income tax refunds from patients who owe at least $25 to the hospital.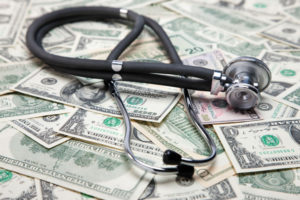 The proposal was Graves' idea, according to an AJC article. Graves told the newspaper he had heard about hospitals in South Carolina that seize tax refunds. He said he didn't know how much Georgia hospitals might collect if such a law existed here.
"Unfortunately, in the climate I'm in, we have to find solutions that don't raise taxes and are palatable to a generally red state," he told the AJC.
Graves discussed it with state Rep. Tom McCall, R-Elberton, who introduced the bill.
A community that cares
Despite a host of challenges, the Elbert County community has worked hard to provide its residents with as much access as possible, and the Medical Center of Elberton has played a pivotal role in sustaining available services.
"I think we've got a very unique set-up because it is a very successful medical center group and they're a very good part of our community. They're all involved in our churches locally and they're very community-minded," said Jossey.
Elbert County was recently selected as a Two Georgias Initiative grantee, under a partnership funded by the Healthcare Georgia Foundation. Alysia Poon, project manager of the lead organization — Elbert Partners for Health — is hopeful that this two-year grant will allow the community to make improvements where they are needed.
Elbert Partners for Health, a group of 28 community organizations, surveyed 450 residents to identify health priorities, including substance abuse and obesity, health apathy, and health education. Substance abuse was a top concern for community residents, 40 percent of whom responded with their concern in this area.
Poon was a bit surprised with the second priority. It involves economic development.
"We don't have much industry. We have a fairly high high-school dropout rate, and educational success is an issue," said Poon. "Job preparedness, educational success, and job and industry growth was the next priority that people were most concerned about."
The Bureau of Labor Statistics reported Georgia's unemployment at 4.7 percent and Elberton's at 6.7 percent in July 2017. And although job preparedness may not seem like a health issue, residents fear that industry will impact their health access in multiple ways.
"Bringing in new industries, the first thing they want to know is do you have a hospital and what kind of medical care do you have, because that is crucial," Jossey said. "And the granite industry, as much as they are regulated by OSHA, just this year we've had two recent granite-industry-related deaths. So definitely, workers' comp and liability and medical needs and urgent care and crisis care is important."
Graves believes the jobs and services the hospital provides are essential to the financial well-being of the community. "You look at what you're getting for your money. You're getting 200 jobs, you're saving lives, you're comforting families, economic development," he said. "Just like the benefits of the roads are more than just the ability to drive, it's the ability to drive to work and to a store and to bring commerce in through your community. The hospital is the same way."
Recognizing the financial realities this rural hospital is facing, Jossey believes some type of government subsidy may be necessary to keep the hospital doors open in Elbert County.
"I think government intervention is going to be the only way that we can maintain this hospital," Jossey said. "It's going to cost money to have health care in a rural area, but it's going to cost money if you drop your hospital and you lose all of your industry."
As Elbert Memorial continues to explore its options, Graves knows that this could mean changes down the line. "The future of health care in Elbert County and rural Georgia otherwise, we're just going to get cut after cut, so we're going to have to continue to explore operational efficiency," he said. "There're ideas about microhospitals and downsizing and things like that. That's all worth some investigation and discussion, but whether we have to go that route or whether we're able to maintain, a lot of that will depend on what's going on in Washington and in the Gold Dome in Atlanta."
Despite continuing political and financial struggles, Graves knows the importance of keeping the hospital's mission in mind. In Elbert County, Graves cites the community's strong religous faith as playing a pivotal role in people's work to keep the hospital open.
"We cannot lose sight of what we're doing in the hospital. The hospital is there to save lives. There are people that would otherwise die," he said. "Because of the sacrifices the employees make, because of the efforts that the doctors give, because of volunteerism associated with the authority, the foundation, and the auxiliary, because of all of those efforts, somebody lives that was otherwise not going to live. That's the source of the passion. That's the source of a purpose."
Talia Levine is pursuing her master's degree in Conservation Ecology and Sustainable Development at UGA's Odum School of Ecology. Her research focuses on shared wildlife and human health risks surrounding a Superfund site in coastal Georgia.