Acting on the first day of the 2018 Georgia General Assembly session, a task force of state lawmakers approved recommendations Monday to create two centers that its leaders say will develop data and solutions to improve health care in Georgia.
Led by Lt. Gov. Casey Cagle, the Georgia Health Care Reform Task Force proposed a Health Coordination and Innovation Council and a Health System Innovation Center to boost collaboration and help create a more efficient delivery of care.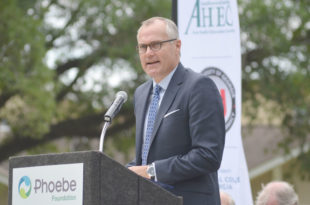 The goals would emphasize private-sector answers to health care problems.
"Georgia families deserve access to affordable, high quality care," said Cagle. "Our state is ready to advance a bold conservative vision for health care reform that addresses the needs of all Georgians – especially our rural communities confronting hospital closures, workforce challenges, and limited access to primary and preventative care. By bringing together every level of our state's health system, under a clear vision for the future, we will lead the way to a better quality and higher functioning health care system."
The task force held five meetings across the state last year, talking to local residents about the problems their communities were facing.
Joe Antos of the American Enterprise Institute, who worked with the task force, said Monday that the group identified major issues to address: health care coverage; rural health care access; the opioid epidemic and behavioral health crisis; and primary and preventive care. "These issues need to be dealt with,'' he told the task force members Monday.
"Health reform is best done locally'' rather than managed from Washington, Antos added.
The report issued by the group noted that Georgia ranked 41st among the 50 states in the United Health Foundation's report, America's Health Rankings 2017.
It also noted:
** 31.4 percent of adults in Georgia are obese, and the adult obesity rate has tripled since 1990.

** Nearly a third of teens and pre-teens here are either overweight or obese.
** 29.4 percent of adult Georgians are physically inactive.
** 36.2 percent of Georgia adults have hypertension.
** 11,700 adults in Georgia die from smoking-related illnesses each year, costing over $3.2 billion annually in health care expenditures.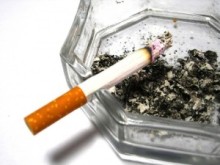 ** Georgia ranks among the 11 states with the most prescription opioid overdose deaths.
** 14 percent of non-elderly Georgians were uninsured in 2016, compared with 10 percent in the nation as a whole.
State Sen. Dean Burke said the Senate is developing legislation to create the two proposed centers.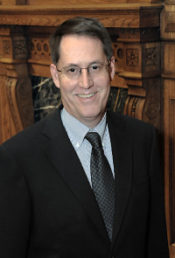 "I think we need to know what are goals are'' prior to developing federal ''waiver'' applications to improve health care, said Burke, a Bainbridge Republican.
The Health Coordination and Innovation Council, the report said, would provide a platform for stakeholders to identify and unite behind policy priorities, promote innovation, and oversee the implementation of a strategic plan for the future of health care statewide.
Meanwhile, the Health System Innovation Center would develop the technical expertise of the state's academic, health policy, data, and workforce resources. The Center will also provide technical assistance to support rural providers in leading a transformation that improves access to quality, affordable care, the report said.
State Sen. Renee Unterman (R-Buford) said that she hoped these initiatives would help address the state's deficits in mental health care, as well as the opioid problem in the state.