State insurance officials Wednesday gave approval to premium increases of more than 50 percent for the four insurers participating in next year's insurance exchange in Georgia.
The officials said that the huge rate hikes assume that subsidies for insurers to lower consumers' out-of-pocket costs will not be paid next year by the federal government. The premium increases are much higher than the rates that the four insurers initially requested this summer.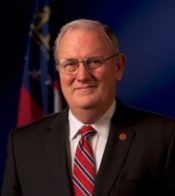 Blue Cross and Blue Shield's average rate increase for the 2018 exchange will be the highest under the scenario of no subsidies, at 57.5 percent.
Ambetter of Peach State's final average increase will be 51 percent.
The premium hike for Alliant Health Plans, which serves counties in North Georgia, rose to 53.3 percent, while Kaiser Foundation Health Plan increased its average premium to 56.7 percent.
The insurance department Wednesday submitted the proposed rates to federal officials for final approval.
Ambetter, Alliant and Kaiser are expected to gain more exchange members as a result of Blue Cross pulling out of 74 of the 159 counties in Georgia. (Here's a recent GHN article on the Blue Cross move.)
The ever-increasing premiums proposed by insurers reflect the instability rocking the insurance exchanges, which provide health plans for individuals and families who don't have job-based or government coverage. The exchanges in the individual states were created under the Affordable Care Act, often called Obamacare.
Almost 500,000 Georgians signed up for coverage this year in the state's exchange.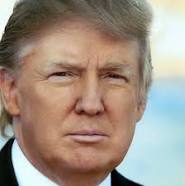 Insurers are required to use the "cost-sharing reduction" subsidies to lower out-of-pocket costs, such as deductibles, to many consumers in the exchanges. The Trump administration has hinted that it may end these subsidies.
State insurance Commissioner Ralph Hudgens, an outspoken critic of the Affordable Care Act, said in a statement that "in its fifth year, Obamacare has become even more unaffordable for Georgia's middle class with potential premium increases up to 57.5 percent. I am disappointed by reports that the latest Obamacare repeal has stalled once again and urge Congress to take action to end this failed health insurance experiment."
On Tuesday, GOP leaders in the U.S. Senate halted their effort to pass a bill to "repeal and replace'' the ACA, saying they didn't have enough votes for passage. But on Wednesday, President Trump said he still feels a repeal bill can win passage in early 2018.
Bipartisan talks on legislation to stabilize shaky insurance markets, meanwhile, have focused on renewal of the insurer subsidies.
Roughly 85 percent of Georgians in the state health insurance exchange get subsidies or discounts from the government that bring down their premium rates. As premiums rise, those subsidies increase as well, cushioning the blow of higher rates.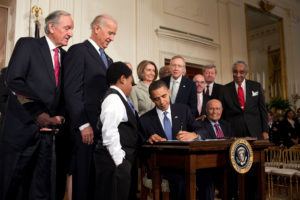 The people most affected by big premium increases are individuals and families who, because of their income, don't qualify for the subsidies, noted Bill Custer, a health insurance expert at Georgia State University. "Some of them will drop out'' of getting coverage, leading to an unhealthier pool of people for insurers to cover, he added.
With the rate increases, Custer said, insurers are expecting "a less healthy pool."
The hikes also reflect "the continued uncertainty on how the [ACA] will be implemented,'' he said. The Executive Branch has considerable latitude in how the ACA operates.
The Trump White House has signaled it may not enforce the ACA tax penalty for individuals who don't obtain health coverage, which would effectively negate the law's mandate for people to have insurance. This insurance requirement was put into the health law to keep young, healthy people from skipping coverage and leaving insurers stuck with more risky customers.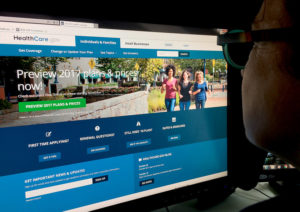 As for the exchanges, the White House has made large cuts to their budget for marketing and consumer outreach to potential enrollees. That would affect healthier people more, Custer said, because that's the population most likely to be reached through those efforts. Consumers who are unhealthy would already be motivated to seek out coverage, Custer said.
State insurance officials pointed out that average percentage increases may be misleading. "The average overall increase represents many plans weighted by expected distribution of business,'' officials said. "Therefore, any one policyholder would not be likely to receive the average increase.''
Open enrollment for the exchanges has been shortened from previous years. It begins Nov. 1 and ends Dec. 15.
Consumers are encouraged to contact a local insurance agent or visit Healthcare.Gov to learn more about plan options and pricing for 2018, insurance officials said..