Blue Cross and Blue Shield of Georgia has agreed to offer coverage in the state insurance exchange in the 85 counties that will have no other health plans in 2018.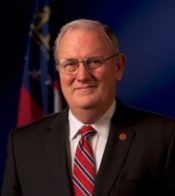 The agreement was reached in negotiations with state Insurance Commissioner Ralph Hudgens, after the insurer told the agency in June that it was planning to exit the entire individual insurance market in Georgia, both on and off the exchange.
Insurance exchanges were created in the states by the Affordable Care Act. They help individuals who do not receive job-based or government health benefits buy their own coverage.
Blue Cross, the largest health insurer in Georgia, is the sole health plan offering exchange coverage this year in all the state's 159 counties. The insurance department said a total Blue Cross exit would have left the 85 counties without a health insurer providing individual coverage next year. Thousands of people would have been affected.
"It's a big deal,'' said Jay Florence, deputy insurance commissioner. "If they had decided to pull out, people in those counties would have had to move, change jobs or go without coverage."
The insurance exchanges' long-term future has been up in the air with the recent Republican legislation in Congress to repeal and replace the ACA — efforts that have stalled for now..
As of last week, a total of 17 counties nationally are expected to not have a health plan available in the exchanges next year after insurer pullouts, according to the Kaiser Family Foundation.
Anthem, the parent company of Blue Cross, has pulled out of the exchanges in Ohio, Wisconsin and its home state of Indiana.

A Blue Cross exit from Georgia's individual market would have devastated many rural areas here. "They plan to stay in those counties,'' said Florence. "We believe it's a firm commitment."
Blue Cross has nearly 300,000 members in the exchange statewide. It's not known how many live in the affected counties.
Hudgens, a longtime ACA critic who is not running for re-election next year, said in a letter in late June to Blue Cross that "a withdrawal would have deprived thousands of Georgians of any opportunity to obtain meaningful health insurance in the individual market.''
The agreement applies only to the 85 counties that were at risk. Blue Cross still intends not to offer exchange coverage and off-exchange individual policies in 2018 in the 74 Georgia counties where there will be another insurer offering plans. That means fewer options for consumers in those areas.
Hudgens said Monday that "my preference is that Blue Cross Blue Shield continues to offer health insurance in every Georgia county as they have in previous years. However, I am pleased that they have agreed to at least continue their offering in counties where they are the only option."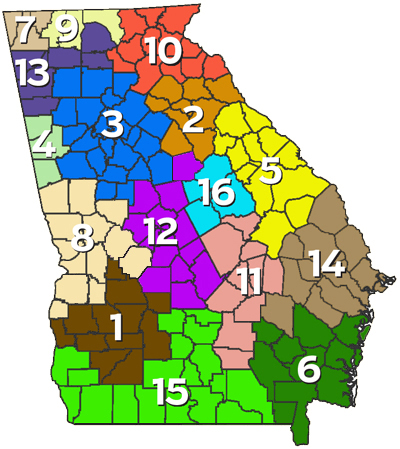 People in metro Atlanta, for instance, will be left with a choice of just two insurers for individual coverage in the exchange: Kaiser Permanente and Ambetter of Peach State. Alliant is offering coverage in counties in North Georgia.
Florence said the insurance department told Blue Cross that if it pulled out of the individual market, the agency would bar the company from that market for five years.
Blue Cross, in a statement to GHN, noted that it has offered health insurance for individuals in Georgia for more than 70 years.
"A stable insurance market is dependent on products that create value for consumers through the broad spreading of risk and a known set of conditions upon which rates can be developed,'' said Debbie Diamond, a Blue Cross spokeswoman, in the statement. "We are pleased that some steps have been taken to address the long-term challenges all health plans serving the individual market are facing. However, the continued uncertainty makes it difficult for us to offer Individual health plans statewide."
Diamond also pointed out that individuals who have employer-sponsored insurance or Medicare are not affected by the changes.
Blue Cross, she added, "will remain focused on developments in the individual marketplace and will continue to advocate for solutions that will stabilize the market and allow us to once again, offer individual insurance coverage throughout the state of Georgia."
Diamond added Monday that by staying in the individual market, "we can continue to assess the market and expand when it becomes more stable."
Blue Cross and other health insurers, meanwhile, are watching the White House moves on health care carefully.
President Trump has threatened to eliminate the subsidies that go to insurers in the exchanges to help lower deductibles for customers with modest incomes.
And the White House has signaled it may not enforce the ACA tax penalty for Americans who don't have health insurance. Polls show the insurance requirement is among the least popular ACA provisions, but supporters say it helps induce healthy people to get coverage, lessening the financial risk to insurance companies.
Earlier this year, Blue Cross requested an average premium increase of 40 percent for the exchange in 2018. But the insurer also indicated in its rate filings that if the subsidies were not renewed, it might readjust its rate request.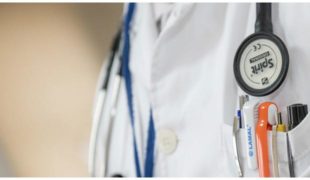 "However, without certainty of this funding by early June of this year, we will need to evaluate making appropriate adjustments to our filings,'' the company said. "Such adjustments could include: reducing service area participation, requesting additional rate increases, eliminating certain product offerings or exiting certain individual ACA-compliant markets altogether."
A lack of subsidy funding, the company said, "introduces a level of volatility which compromises the ability to set rates responsibly."
More than 490,000 Georgians signed up for exchange coverage this year, federal officials reported in February.
Separately, WABE reported Tuesday that about 5 percent of Blue Cross's 4 million members in Georgia, or 200,000 people, will lose their insurance plans as the company pulls out of the federal insurance exchange in metro Atlanta, the company said.