Richard Tanzella, chief operating officer of a Piedmont Healthcare physician management organization, will take over as CEO of Rockdale Medical Center in Conyers when it becomes the eighth hospital in the Atlanta-based system.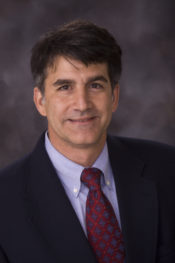 Piedmont recently agreed to buy Rockdale Medical from LifePoint Health, a for-profit hospital chain. The hospital's current CEO, Alan George, will remain with LifePoint when the medical center becomes Piedmont Rockdale Hospital, in a deal that Piedmont says is targeted for next month. (Here's a GHN article on the acquisition agreement.)
Tanzella joined Piedmont in 2009 to lead operations for Piedmont Heart Institute. His role later expanded to include management of more than 600 employed physicians in the Piedmont Physician Enterprise. Within that group, he has had oversight of 100 cardiovascular specialists and managed more than 250 inpatient acute and ICU beds, cardiovascular operating rooms, catheterization labs and comprehensive outpatient services, Piedmont said.
"Richard helped pave the way for advancements in cardiovascular care in the Rockdale community through our partnership and I'm confident he'll be able to build upon that success in his new role," Kevin Brown, CEO of Piedmont Healthcare, said in a statement Wednesday. "His extensive strategic leadership experience paired with the exceptional operational results will make him a great leader for Piedmont's newest hospital."
"Over the past three years, I've gotten to know area physicians really well through our clinical affiliation and I look forward to continuing our work improving the health and well-being of the Rockdale community," Tanzella said.
Before joining Piedmont, Tanzella worked for Northeast Georgia Health System and Athens Regional Medical Center.