Piedmont Healthcare is expanding its footprint east of Atlanta with an agreement to purchase Rockdale Medical Center in Conyers.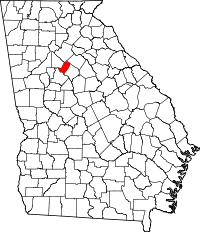 The deal, if completed, would give Atlanta-based Piedmont an eighth hospital in its system, joining the additions of Athens Regional Medical Center in Athens and Newton Medical Center in Covington, just 10 miles from the Rockdale hospital off I-20.
And Piedmont recently said it had entered exclusive partnership talks with Columbus Regional Health. That system operates three major facilities in Columbus — Midtown Medical Center, Northside Medical Center and the John B. Amos Cancer Center — as well as urgent care centers and multiple physician practices.
LifePoint Health, a for-profit company, is the current owner of Rockdale Medical Center. It also currently operates St. Francis Hospital in Columbus.
The proposed purchase price was not disclosed.
Piedmont officials noted that the agreement comes nearly three years into a clinical affiliation between Rockdale Medical and Piedmont that brought a new heart and vascular center and interventional cardiology program to the Conyers community.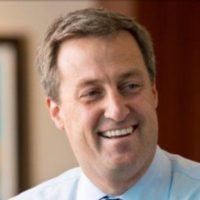 "Through our clinical affiliation with Rockdale, we've seen the same dedication to high-quality, patient-centered care that we value at Piedmont and knew this hospital would be a great addition to the Piedmont family," Kevin Brown, CEO of Piedmont Healthcare, said in a statement Thursday. "Working together, there's a clear opportunity to make a positive difference in the lives of patients living in Conyers and the surrounding communities."
The 138-bed hospital's clinical affiliation with Piedmont has included access to a range of specialized services, such as organ transplants and brain tumor treatment.
"Rockdale joining Piedmont is a natural evolution of the successful relationship we have had for many years," said Alan George, CEO of Rockdale Medical Center, in a statement. "Our clinical affiliation has brought residents of Conyers access to an exciting array of medical services. As we join forces, we will have new opportunities to enhance care throughout this region, and create a seamless continuum of care for our patients."
Dave Smith, a consultant with Kearny Street Consulting, said Friday that large Georgia hospital systems such as WellStar, Northside, Emory and HCA are "trying to pick up market share'' by adding smaller hospitals to their organizations.
In such an arrangement, smaller hospitals can send patients needing specialized services to a central hospital "hub.''
The consolidation "is kind of a chess game,'' Smith said.
Such moves may eventually lead health insurers to contract with one hospital system, rather than multiple ones, Smith added.
The Rockdale Medical acquisition is expected to be completed this fall.