The overdoses began Saturday night in Warner Robins.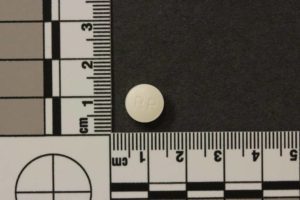 All told, at least eight people have overdosed from street drugs that were believed to be counterfeit versions of Percocet, a prescription painkiller.
Seven occurred in Warner Robins, with one in nearby Macon.
The overdoses were eerily similar to a string of Middle Georgia poisonings in June that led to as many as five deaths and the hospitalization of dozens of people.
Those yellow tablets contained a mixture of two synthetic opioids, cyclopropyl fentanyl and U-47700. Cyclopropyl fentanyl had not previously been seen in Georgia.
The GBI is testing the pill linked to the latest overdoses, agency spokeswoman Nelly Miles said Wednesday afternoon.
The new pill is white, and a different shape from the ones seen in June, but "it looks very real,'' Jennifer Parson, public information officer for Warner Robins Police, said Wednesday. It looks similar to Percocet "except it is thicker and glossier,'' she said.
The Warner Robins patients, between the ages of 25 and 60, were found unresponsive and barely breathing when emergency officials arrived. The anti-overdose drug Narcan was administered to victims, Parson said.
They were taken to Houston (County) Medical Center, Parson said. "Some have been released,'' while others are still on ventilator care, she said.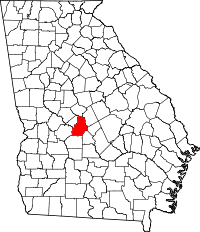 A Houston Medical Center official was not immediately available for comment Wednesday afternoon.
The Macon Telegraph reported that one person overdosed in Macon on Monday after taking some of the round white pills that Bibb County sheriff's Lt. Randy Gonzalez called "fake Percocets."
Parson said the investigation is a top priority for the Warner Robins police, who issued a public alert Tuesday.
The counterfeit pills, including the ones that turned up in June, are new to law enforcement in the area, Parson said.
Police said they don't know whether all the pills are coming from the same source, the Telegraph reported.
"We can't say that there is a for-sure link with that," Warner Robins Assistant Police Chief John Wagner said, according to the Telegraph. "But that is something that we definitely investigate to see if indeed they moved from yellow pill to white pill, the same person or the same supplier. . . . Or do we have a new person or a new type of pill that's on the street that we need to be worried about from a totally different source?"
A GBI drug chemist told WMGT recently that such street pills are getting stronger and deadlier.
The June outbreak in Central Georgia involved about 30 overdoses from fake pain pills, officials said recently.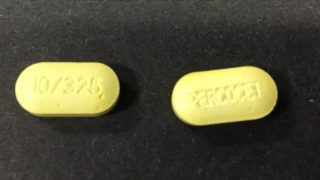 Five deaths were associated with the drug, Dr. Chris Hendry, chief medical officer of Navicent Health Medical Center in Macon, told a July news conference at the state Capitol.
More than 15 of those cases were treated at the ER within 48 hours, Hendry said. Their care, Hendry said, cost hundreds of thousands of dollars.
As to the latest overdoses, anyone with any information about the fake prescription pills is urged to call Warner Robins police at 478-302-5380 or call Macon Regional Crimestoppers at 1-877-68-CRIME.