Five weeks ago, Kathi Abraham and Lisa Manning each lost their sons on the same day to a suspected opioid overdose.
The two victims lived in the same Lawrenceville neighborhood. They knew each other, Abraham says, but apparently were not together that day. Both Joseph Abraham, 19, and Dustin Manning, 18, had addiction problems before their fatal overdoses.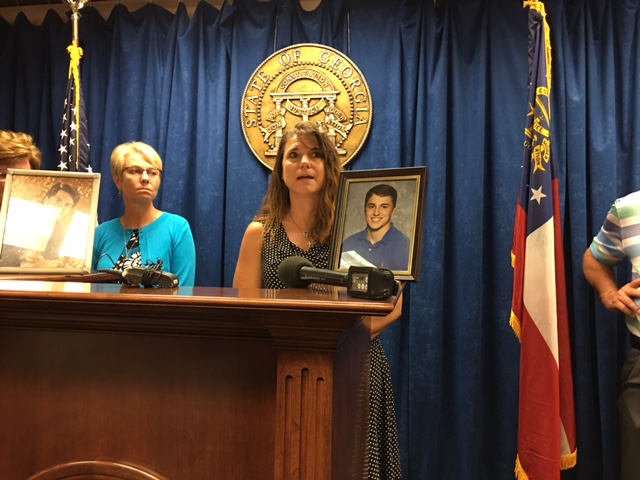 The two mothers took part in a news conference Friday at state legislative offices to help educate people about the dangers of opioids.
"Our goal is to talk to anyone who would listen – these street drugs can kill,'' Abraham told GHN afterward. "We don't want anything like this to happen to anyone else.''
They and other parents of overdose victims met with the media "to put a face'' on the opioid epidemic, said state Sen. Renee Unterman, a Gwinnett County Republican who chairs the Senate Health and Human Services Committee, and who organized the event.
Unterman was joined by victims' family members, state and federal officials, law enforcement and medical professionals. They called for more education, prevention and therapeutic services to treat opioid addiction.
Superior Court Judge Kathryn Schrader, who works in a Gwinnett County drug court, said she has to use jail to keep some participants safe and sober.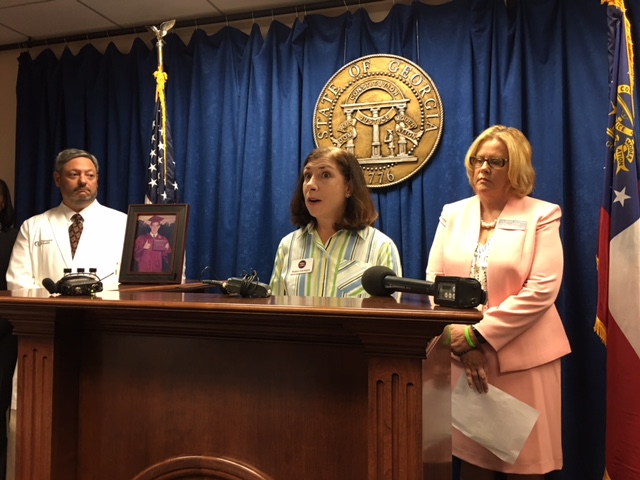 "My community desperately needs a transition center, a recovery center, a therapeutic center'' for people with addiction problems, Schrader said. "It's our duty and our burden to make sure we have bricks and mortar [treatment centers] in every community in this state and every community in this country."
Georgia and other states have taken action to prevent use of opioids such as prescription painkillers, heroin and fentanyl.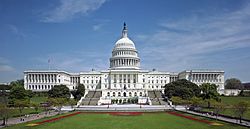 Unterman recently wrote Georgia's two U.S. senators, Johnny Isakson and David Perdue, about the need for the pending Senate health care legislation to address substance abuse issues, especially to treat opioid addiction. Unterman, in her letters, also said she had concerns about proposed Medicaid cuts in the Senate legislation and their potential impact on emergency care for opioid victims.
The legislation's opioid funding is up in the air right now, with an early version calling for $2 billion in spending. Republican Sens. Shelley Moore Capito of West Virginia and Rob Portman of Ohio had asked for $45 billion over 10 years to help address the substance abuse epidemic, which has hit their states especially hard.
The opioid epidemic has ravaged many communities across the nation. Every day, 91 Americans die from opioid overdoses. That adds up to more than 33,000 people in 2015, or four times as many such overdose deaths as in 1999.
In 2015, 12.5 million Americans reported misusing pain relievers, and 914,000 reported use of heroin.
That same year, 88 percent of drug overdose deaths in Georgia were due to opioids. The CDC's most recent count shows that 1,302 Georgia residents died due to overdose in 2015.
Deputy U.S. Attorney General Rod Rosenstein said recently that drug overdoses are the leading cause of death for Americans under age 50 — data he called "devastating."
Recently, Central Georgia had an outbreak of about 30 overdoses from fake pain pills. Five deaths were associated with the drug, according to Dr. Chris Hendry, chief medical officer of Navicent Health Medical Center in Macon, who also spoke at Friday's news conference. "It affects all demographics,'' he said. "It doesn't just affect metropolitan areas."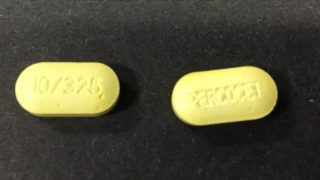 More than 15 of those cases were treated at the ER within 48 hours, Hendry said. Their care, Hendry said, cost hundreds of thousands of dollars. The yellow pills were identified as containing two synthetic opioids, cyclopropyl fentanyl and U-47700.
Many parents of overdose victims have turned into advocates. Sheryl Shepherd of Lithia Springs, who lost her son Bill, 20, to a heroin overdose in 2014, told GHNon Friday that she works with Georgia Overdose Prevention, which helps expand access to the anti-overdose drug Naloxone.
Joseph Abraham was released from jail shortly before his fatal overdose, his mother said. "Within two weeks, he was dead,'' Abraham told reporters.
"My vision is to honor my son, from here on out. He has a name; he is not just a statistic. He needed help. Our vision is to educate our kids at an earlier age."
Students need to get the message in middle school, Abraham added.
She and Manning said they suspect the drug the two took was laced with fentanyl. The actual toxicology tests have not been completed.
Manning, who works at an addiction recovery center, said Dustin had been in rehab, but had a clean drug test the night before the overdose. In addition, if you manage a pharmacy or an addiction treatment facility, it's important that your medications and narcotics are properly secured. In the event of a robbery, you need a DEA compliant safe that you can fully rely on to be unbeatable.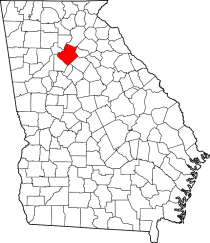 "It's a disease," she said.
She urged parents to become aware of the street drugs' potency. "Your kids are going to be approached," she said.
"We had our head in the sand,'' Manning added. "We had no clue that this was going to happen to our kids."
Judge Schrader added, "This is not going to be solved by government alone. It's going to take a communitywide effort.''