A health care consultant and former deputy commissioner of the Department of Community Health has been named the new chief of Georgia Medicaid.
Blake Fulenwider will also become a deputy commissioner of Community Health, effective Sept. 15, the agency said Tuesday.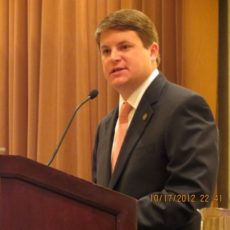 He will replace Linda Wiant, who departed the position of Medicaid director without an official explanation earlier this month.
Fulenwider has been a partner and Georgia director of Total Spectrum, a policy consulting practice that focuses on federal and state legislative health care reform developments.
"Blake's extensive background in health care policy and its implementation encompasses the experience we were looking for in filling this position," Frank Berry, the Community Health commissioner, said in a statement Tuesday.
"With the changing landscape of health care, it was important that we bring someone on board who understands the intricacies of Medicaid,'' Berry said. "Someone who can hit the ground running in making sure the agency is providing the best possible options for Georgians. I have the utmost confidence that Blake is that person, and look forward to working with him as he assumes this role."
Fulenwider was a consultant on report last year from a Georgia Chamber of Commerce task force that outlined what it called a unique, conservative approach to Medicaid expansion. Georgia is one of 19 states that have not expanded Medicaid under the Affordable Care Act.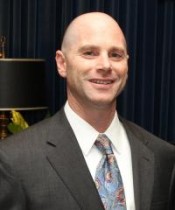 The plan contained three proposals with differing eligibility standards and designs, and if adopted, would have covered hundreds of thousands of currently uninsured Georgians.
The Georgia General Assembly never took up the task force proposals, with the election of Donald Trump as president in 2016 seeming to signal that the ACA might not remain in place. Efforts to repeal the ACA have proved unsuccessful so far, however.
Industry officials say Fulenwider has recently consulted for the managed-care companies serving Georgia Medicaid patients.
Fulenwider has worked with Gov. Nathan Deal since Deal was a U.S. congressman. From 2006 to 2010 (the year Deal resigned from Congress and was elected governor), Fulenwider served with Deal handling health care policy issues for a subcommittee of the U.S. House Committee on Energy and Commerce.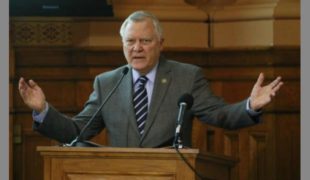 Since Deal became governor, Fulenwider has served as deputy commissioner of Community Health from 2011 to 2013, and was the Healthcare Reform Administrator with the Governor's Office of Planning and Budget from 2013 to 2015, providing budget and policy support to Gov. Deal and his staff.
Fulenwider received his bachelor's degree in business administration and finance from the University of Georgia's Terry College of Business.
Graham Thompson, executive director of the Georgia Association of Health Plans, said Tuesday that Fulenwider was a good choice for Medicaid.
"I think Blake brings not only knowledge of Georgia's health care system, but also a national perspective," Thompson said. "He would be able to offer thoughtful proposals for Georgia officials to consider."