The director of Georgia Medicaid has left that position, state officials said Tuesday.

Linda Wiant's departure as Medicaid chief appeared to come suddenly, since she had attended Thursday's Department of Community Health board meeting.
It was not clear whether Wiant resigned or was dismissed.
A deputy Medicaid director, Marcey Alter, also left her job this week, Community Health deputy commissioner Lisa Marie Shekell confirmed on Tuesday. Shekell declined to comment on the reasons behind either of the departures.
Shekell said no interim or permanent Medicaid chief has been named to replace Wiant, who had appeared to be well-liked by health care industry leaders in the state.
Experts say it's typically difficult to find someone to handle the job of Medicaid director.
The program covers roughly 2 million Georgians, most of them children. The Medicaid chief must deal with various sectors of health care, including hospitals, doctors and nursing homes, as well as consumers and their advocates and state lawmakers. The director also must contend with financial pressures over program spending.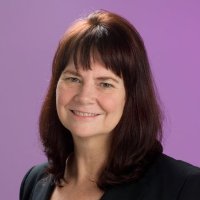 The average tenure of a state Medicaid director is about two years, according to the National Association of Medicaid Directors. Wiant had served as Medicaid chief in Georgia since March 2015.
For the time being, Lynnette Rhodes is acting as ''team lead'' on Medicaid, and Brian Dowd is handling the work that Alter was doing, Shekell said.
The Medicaid division continues to report to Kate Pfirman, a deputy commissioner at Community Health.
Wiant had served as pharmacy director for Georgia Medicaid prior to being named Medicaid director. She replaced Jerry Dubberly, who left the position of Medicaid director to take a job in the private sector.
Wiant received her pharmacy degree from Mercer University in 1993 and completed a pharmacy practice residency at University Medical Center in Jacksonville, Fla.