PART THREE OF SPECIAL REPORT
By Brenda Goodman and Andy Miller
Brenda Goodman is a senior news writer for WebMD, and Andy Miller is editor and CEO of Georgia Health News. This investigation was supported by a grant from the Arthur M. Blank Family Foundation.
Laura, who lives in the Atlanta suburb of Roswell, volunteered to have her water tested when the North Fulton County water system contacted her in 2015. She had read the shocking stories about Flint, Mich., and was curious about her own plumbing.

"I wanted to know, personally, what the water was like where I lived," says Laura, who asked us not to use her full name out of concern that it would affect her home value. "But they never followed up or sent me anything. It was kind of frustrating, 'cause I hurried up and got the bottle and did it."
"I assumed everything was OK," she says.
Everything was not OK. Her lead result was high — 25 parts per billion. The U.S. Environmental Protection Agency's limit is 15 parts per billion.
But Laura didn't find out about the result until a reporter called—almost two years later—to ask her about it.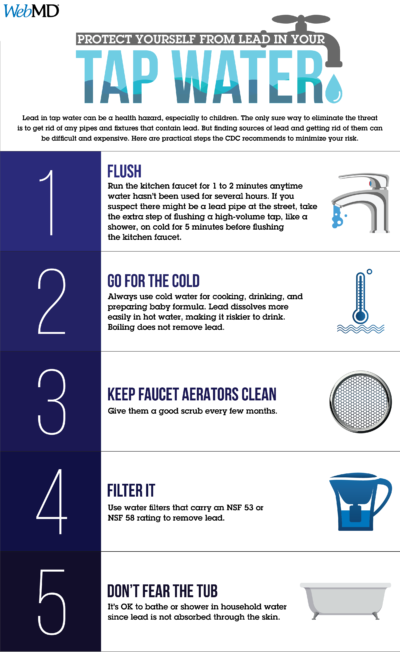 The federal law gives water utilities 30 days after they get test results to inform homeowners.
David Clark, public works director for Fulton County, confirmed that they failed to send results to any of the testing volunteers. "That was an oversight on our part, and we've taken steps to rectify that," he says.
In Sebring, Ohio, water operators waited three months longer than the law allowed to tell customers in 2015 that their water had tested high for lead. The Ohio attorney general filed three criminal charges against the Sebring water plant superintendent. Two state employees were fired.
In Georgia, the state apparently has not taken any action against the North Fulton County water utility, though the system has received repeated written warnings — five since 2004 — for failing to tell consumers about their water quality quickly enough. State officials did not respond to our inquiry about the situation.
"I'm alarmed, actually," Laura says.
"Lead is not something to mess around with. We're still finding out what it can do to people," she says. "This isn't a fair test if you're not going to give anyone their results."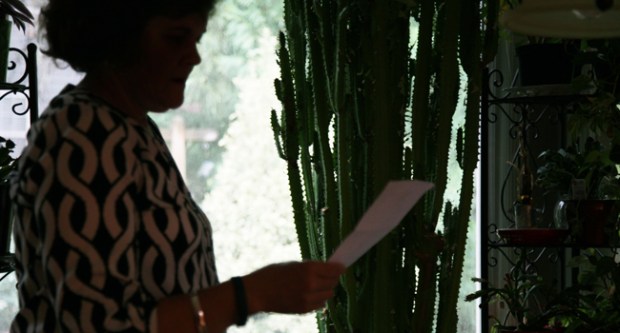 Laura's is one of 57 individual addresses in Georgia that tested high for lead in water in 2015, according to the Georgia Environmental Protection Division.
That may not sound like a lot, but midsize and large public water systems only test a small number of all the homes they serve — typically between 30 and 50 homes in each sampling period.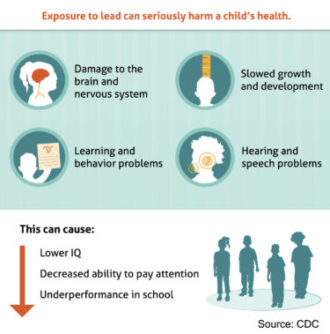 Residents who get their tap water tested for lead are always supposed to be notified of the results, whether the test revealed high lead levels or not.
Water systems are required to alert all their customers to lead problems when more than 10 percent of the homes they test exceed the EPA's "action level." It's called an action level because water utilities are required to take steps to treat water and educate the public if they exceed it. In those cases, the law gives water systems 60 days to do this public education.
Federal regulators are working to improve lead notifications.
In December, Congress passed changes to the Safe Drinking Water Act that will speed up how quickly homeowners find out when tests show high lead levels. For a single household with a high level, the EPA suggests that notice should happen within 24 hours of the water system getting the test results. The new amendments also give the EPA a way to step in if the state and the water system fail to notify consumers in a timely fashion.
For her part, Laura is trying to get her water retested to confirm the high result, and she's trying to learn more about how lead in her drinking water may have affected her health.
"I do hope that North Fulton County faces some consequences on the state and federal levels for that choice" not to return the test results, she says.
PART ONE: Lax oversight dilutes impact of testing water for lead
PART TWO: Looking for Georgia's lead service lines
SOURCES:
Laura, customer of the North Fulton County water system, Roswell, Ga.
David Clark, public works director, Fulton County, Atlanta.
EPA: "Strategic Plan for Targeted Outreach to Populations Affected by Lead," "Water Infrastructure Improvements for the Nation (WIIN) Act," June 2017.