Georgia and other states would have more control over health care — its rules, spending and benefits — under the bill that passed the U.S. House on Thursday.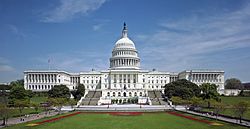 The revised version of the Republican-backed health bill, approved narrowly in the House, would allow states to get waivers to create insurance regulations much different from the current Affordable Care Act requirements. The plan, which would replace the ACA, also known as Obamacare, now goes to the Senate.
It would retain the prior Republican plan to move the Medicaid program, which covers about 2 million Georgians, into a "block grant'' format. That would limit federal spending and let states set their own eligibility and benefit rules.
Gov. Nathan Deal and other Republican leaders in Georgia, though, have expressed concern in the past about the effect of the Medicaid changes on the state.
The original bill this year would have based the per-enrollee block-grant funding on what each state spent in 2016. Georgia is a traditionally low-spending state on Medicaid, with one of the lowest per-enrollee expenditure rates in the nation. "We just don't want to be punished'' as a state under the proposed Medicaid changes, Deal told GHN in March.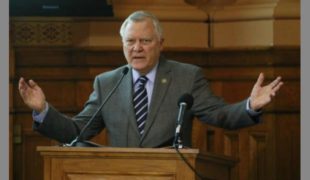 Deal's spokeswoman, Jen Ryan, said Thursday that "the governor has not yet seen the text of the proposal and, as such, believes it's too early to comment.''
On Medicaid, a state such as Georgia may have to consider cutting benefits and eligibility in order to meet increased budget pressures from funding the program, said Bill Custer, a health insurance expert at Georgia State University.
Under the bill, Custer added, "states would have more power — and more responsibility," including on setting up "high-risk'' pools and other insurance rules.
Custer estimates that at least 700,000 residents would be added to the state's uninsured rolls under the legislation. He based that prediction on the Congressional Budget Office's estimate that the law would lead to 24 million people losing coverage by 2026.
Georgia already has one of the highest uninsured rates in the U.S.
The House bill, by ending a key ACA program, also would eliminate the opportunity for Georgia to expand Medicaid, a move the state's political leadership has so far rejected for budgetary reasons. That could mean continued financial trouble for some rural hospitals in the state, experts say, because these facilities treat many low-income uninsured patients.
Still, state Insurance Commissioner Ralph Hudgens reiterated Thursday his support of having more regulatory authority at the state level. "The commissioner still feels that states should have more control over health insurance,'' said Glenn Allen, an insurance department spokesman, on Thursday. (Here's a recent GHN article on Hudgens' views.)
GOP scores a win for now
The American Health Care Act looked to be dead just days ago, though it was a GOP priority. The revived version — which passed along partisan lines (as did the ACA in 2010) — is opposed by groups representing hospitals, physicians, nurses and seniors, among other organizations.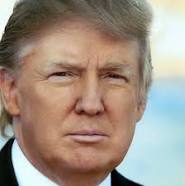 The measure is expected to undergo substantial changes in the Senate, where passage is uncertain.
Nevertheless, it represents a major political triumph for President Trump, House Speaker Paul Ryan (R-Wis.) and other congressional Republicans who campaigned on a pledge of repealing and replacing the ACA.
The effects of the GOP plan will focus mainly on people who buy insurance individually or as a family. Those in job-based plans would largely be unaffected by the changes.
The legislation would allow insurers to charge older consumers as much as five times more for coverage than younger people. Obamacare permits a 3-to-1 ratio. States would also be allowed to seek waivers to allow insurers to charge older consumers even more than five times younger ones.
The age change and other provisions could raise premiums for people older than 30, while those under that age could see lower rates, Custer said.
AARP issued a statement after the House vote that said the bill "will put an Age Tax on us as we age, harming millions of American families with health insurance, forcing many to lose coverage or pay thousands of dollars more for health care. In addition, the bill now puts at risk the 25 million older adults with pre-existing conditions, such as cancer and diabetes, who would likely find health care unaffordable or unavailable to them.''
Pre-existing conditions a major issue
How the proposal would affect people with pre-existing conditions consumed much political attention in the hours before the vote.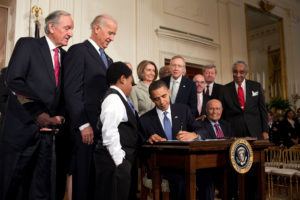 The bill would provide $138 billion through 2026 to help states and insurers lower premiums and set up high-risk pools to cover those with pre-existing conditions.
States could get federal permission to let insurers return to their pre-ACA practice of charging more to customers with pre-existing medical problems. The bill includes a newly proposed $8 billion intended to be spread over five years to states that back out of this part of the ACA.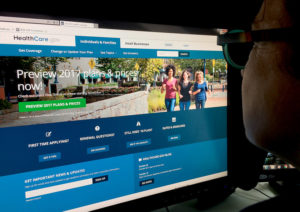 New research from the consulting firm Avalere, though, finds that the funding in the bill would not be nearly enough to cover all enrollees in the individual market today who have some form of pre-existing chronic condition.
Avalere estimates that 72,000 Georgians with health conditions currently are covered in the individual market.
The bill says insurers could charge such patients more only if states get a waiver from the feds, and the person would have to be uninsured and buying his or her coverage on the individual market.
Other provisions
The GOP's bill would get rid of the ACA's requirement that people have health coverage or face a tax penalty. It also would eliminate the mandate that employers with at least 50 employees provide coverage to their workers.
In place of government-subsidized insurance policies offered exclusively on the ACA marketplaces, the bill would offer tax credits of $2,000 to $4,000 a year, depending mainly on age. A family could receive up to $14,000 a year in credits. The credits would be reduced for individuals making over $75,000 a year and families making over $150,000.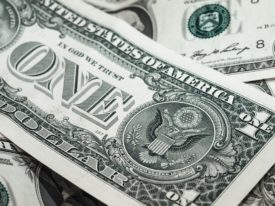 But Georgians in high-cost markets, such as rural communities, might receive less favorable treatment because the financial help they get would no longer consider the higher cost of premiums, according to the Georgia Budget and Policy Institute.
The nonpartisan CBO said the first version of the bill would trim the federal budget deficit considerably, the New York Times noted. Insurance premiums would spike next year before settling lower after a decade.
States could also seek waivers that would allow insurers to sell plans that don't include all the essential health benefits under the ACA, which are: outpatient care, emergency services, hospitalization, maternity, mental health and substance abuse, prescription drugs, rehabilitation services, lab work, preventative care and pediatric services.
Getting such a waiver could lower premiums somewhat and give consumers a wider choice of plans, CNN reported. But it would also make it more difficult for people to buy comprehensive coverage and weaken the protections for those with pre-existing conditions.
Insurers could offer "skinny'' coverage plans, without such benefits as coverage for substance abuse treatment, maternity and prescription drugs. Insurers might trim benefits to attract younger people, who have less risk of high medical bills, Custer said.
The House plan would end the additional help that individuals earning less than roughly $30,000 a year receive to cover their out-of-pocket costs. More than half of the enrollees on the ACA exchanges receive these cost-sharing subsidies.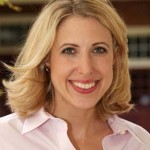 Cindy Zeldin of Georgians for a Healthy Future, which is supportive of the ACA, said the GOP proposal would have "a devastating effect'' on many Georgians, including children with disabilities, people who rely on Medicaid services, and those with health conditions.
Winners under the new bill would include high-income people, who would see a major tax cut, she said.
The Republican legislation would also eliminate the taxes the ACA levies on health insurers, prescription drug makers, device manufacturers and others.
Reduced taxes on health plan premiums mean reduced, more affordable premiums for Georgians, Graham Thompson, executive director of the Georgia Association of Health Plans, said Thursday.
He also praised federal officials' move to tighten up enrollment period rules. And Thompson said insurers applaud the requirement of individuals to maintain continuous coverage or face higher premiums, "as broad consumer participation means more affordable plan options.''
Thompson's group and another industry trade organization, America's Health Insurance Plans, called for further steps to stabilize the insurance markets nationally.
Impact on Medicaid
The way that the bill would change Medicaid has sparked concern from state Sen. Chuck Hufstetler (R-Rome). He told GHN on Thursday that "Georgia would get significantly less [Medicaid funding] than other states because it didn't expand Medicaid."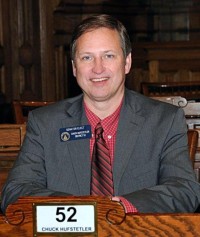 He said that the House bill's pegging Medicaid funding to per-enrollee spending would hurt the state as well.
"My fear is that we'll end up treating [more] people in the ER, where people are the sickest and costs are the highest,'' Hufstetler said.
Under ACA repeal, the CDC would lose $890 million of funding annually, 12 percent of the Atlanta-based agency's budget, GHN reported in January.
And states would lose more than $3 billion over the next five years from grants and programs supported by the Prevention Fund, which is part of the ACA. That would include $20 million in public health funding to Georgia each year over five years, or a total of $100 million, according to a report. (Here's a GHN article on the fund.)