Three Georgians with disabilities have filed a lawsuit alleging that state agencies have failed to provide accommodations to help them maintain their eligibility for food stamps and Medicaid.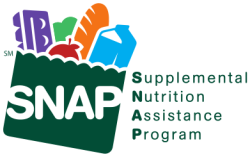 Thousands of Georgians with disabilities face a similar risk of a benefits cutoff, the lawsuit contends.
The lawsuit, filed last week in federal district court in Atlanta, names as defendants Bobby Cagle, head of the Division of Family and Children Services of the Georgia Department of Human Services; Robyn Crittenden, commissioner of the Department of Human Services; and Frank Berry, commissioner of the Department of Community Health.
Spokespeople for these agencies told GHN that they could not comment on the lawsuit, citing the fact that it's pending litigation.
All three plaintiffs are described in the lawsuit as indigent.
One of them, identified as R.H., a resident of Lithonia, "is disabled by macular degeneration and, as a result, is visually impaired and cannot read small-font documents, drive, or easily navigate public transportation," the lawsuit says. Her Medicaid and food stamp benefits were terminated by DFCS when the agency failed to provide reasonable accommodations – or larger-font documents – for her to renew benefits, the lawsuit says.
The second plaintiff, M.L. of Atlanta, is disabled by mental health impairments, including schizophrenia and anxiety that hinder his judgment and make it difficult to understand written documents, according to the suit. M.L. food stamp benefits were terminated when DFCS allegedly failed to provide reasonable accommodations to help him submit renewal paperwork.
H.J. is a resident of Savannah, was born deaf, and requires an American Sign Language interpreter to communicate, the suit says. She also does not speak English well and at times has difficulty understanding written English. H.J.'s food stamps were cut off by DFCS when the agency failed to provide her with reasonable accommodations, or a sign-language interpreter, to renew eligibility, the suit adds.

Besides dealing with their benefits problems, the three plaintiffs "are already balancing a difficult [personal] budget,'' said Wingo Smith, an attorney for Atlanta Legal Aid. That organization, along with the National Center for Law and Economic Justice, Alston & Bird, and Georgia Legal Services Program, is representing the plaintiffs.
People with disabilities, Smith said, "have had extreme difficulty'' in obtaining the appropriate help for renewing their benefits.
"They need to get a lawyer to get through the process,'' he told GHN this week. DFCS does not have an effective system for taking requests for assistance from people with disabilities and helping them comply with requirements that they are unable to meet because of their disabilities, Smith added.
In November 2015, there were 255,266 blind or disabled enrollees in Georgia Medicaid, constituting 14 percent of all enrollees, the suit says. In fiscal 2014, about 17 percent of Georgia households getting food stamps included non-elderly individuals with disabilities.
"As a result of defendants' longstanding failure, plaintiffs and thousands of other individuals with disabilities face a risk of the imminent loss of critical, subsistence-level benefits when — without the reasonable accommodations that DHS and DFCS are required, but fail, to provide — they cannot comply with defendants' application and procedural rules,'' the suit charges.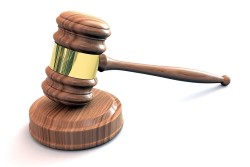 The agencies' policies and practices violate the Americans with Disabilities Act, says the lawsuit, which seeks injunctive relief and policy changes that will provide accommodations for people with disabilities.
The defendant agencies are piloting a new benefits eligibility system. (Here's a recent GHN article on the system.) But Smith said the new computerized system won't change the disabilities problem by itself.
"We think there are a lot of stories out there of people who are having these problems," he said.