Harold Weber is what's known as a navigator.
He has been helping people choose the right health insurance plan since 2013, when the Affordable Care Act went into effect. Working out of the Athens Neighborhood Health Center, he estimates that he has steered about 1,400 people through the complexities of the federal health insurance exchange for Georgia.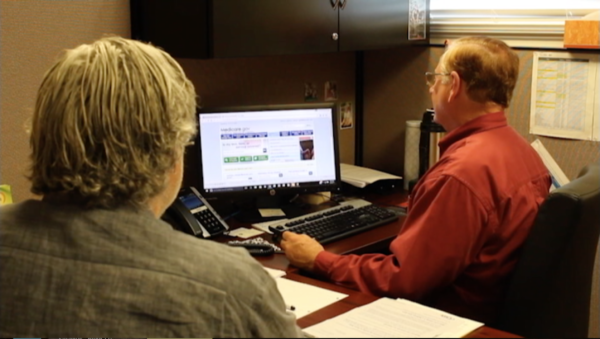 Today, as congressional Republicans look to repeal the 2010 health care law and replace with it a different plan, Weber and other navigators wonder if they'll have jobs a year from now.
Weber advises all comers at a federally qualified health center (FQHC), a clinic tasked with helping low-income adults and children obtain affordable health coverage. Other health navigators work for Insure Georgia, an Atlanta-based nonprofit organization, and at other FQHCs around the state.
"We make about the same amount as a teacher," said Kate Malone, an Insure Georgia navigator working in Athens and northeast Georgia.
Weber is one of the Athens Neighborhood Health Center's three health plan navigators and outreach coordinators. Although he mostly advises people about buying insurance in the marketplace established by the ACA, also known as Obamacare, that's not all he does.
"The real role of a navigator is public education," he said. "I try to educate people so that they can sign up on their own the next year."
Like most Americans, the people Weber helps don't know much about the workings of health insurance. The first time he meets with new people, he devotes half the meeting to explaining the basics of health insurance and the ACA. He goes over rudimentary health insurance concepts such as premiums, deductibles, and co-pays. Especially for people who have never had health coverage, there is a lot to be learned.
"This is a real issue," he said. "There needs to be a lot of work to simplify insurance so that it is easy for the public to understand."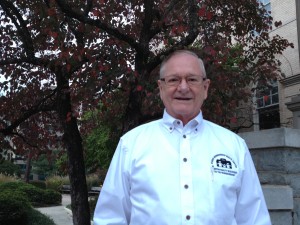 Weber suggests that it's not practical to expect commercial insurance agents to explain these intricacies to consumers.
"If you go see an agent, they're not going to spend an hour and a half with you," he said. "They just can't afford that. If you're really in need of education, the navigator is really going to be your best bet."
(Insurance agents and brokers disagree, saying that they do a much better job of helping people get proper coverage than do the insurance navigators or assisters. Here's a related GHN article.)
Nearly 500,000 Georgians signed up for exchange plans for 2017, with many of them getting help from navigators to enroll.
Health insurance navigators play a vital role by educating consumers, increasing health insurance literacy, and facilitating enrollment, said Cindy Zeldin of Georgians for a Healthy Future.
"Consumers who work with an in-person enrollment assister are far more likely to enroll in coverage, and having them as a resource in the community has made a complicated process easier for thousands of Georgians,'' she said. "Additionally, at open enrollment time many consumers need to switch plans either to save money or because the plan offerings change from year to year. Navigators help make sure these consumers don't fall through the cracks or end up uninsured as they work through this process."
So long as there is an ACA marketplace to navigate, Weber and his peers will most likely be around, guiding people through the process of buying insurance. But that could change if the marketplace is dismantled.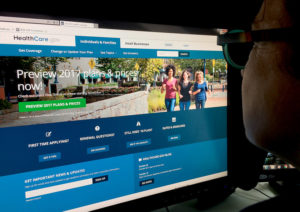 For now, Insure Georgia has navigators covering all 159 of the state's counties. The organization (through Community Health Works) received $2.2 million in federal funding for navigators in 2016.
Federal grants make up most of the organization's funding, and allow them to continue their outreach and education work even when open enrollment is closed.
"Our goal is to make sure that Georgians understand the health care law, and the options to get coverage for themselves and their families," said Marc Jenkins, an Insure Georgia outreach coordinator.
Thinking about their own futures
Insure Georgia navigators travel widely, including to sites that aren't actual health facilities. For example, they go to libraries and other locations where volunteers help with tax preparation. The navigators help people figure out how tax credits can help offset the cost of health insurance bought through the exchanges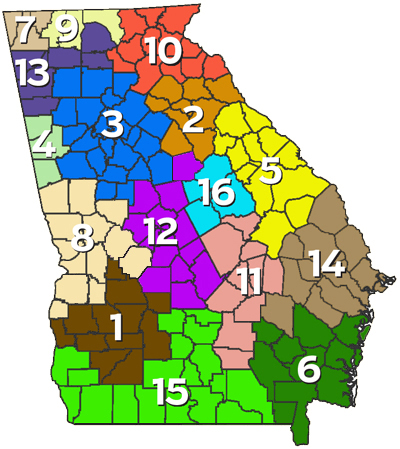 With talk of repeal in the air on Capitol Hill, tension is building for the navigators. A recent plan to scrap the ACA fell apart in the U.S. House, but congressional Republicans and President Trump say they are still committed to overhauling the current system.
For people like Weber, that means job insecurity. "I don't really know what's going to happen. I could go away entirely. No one knows," Weber said. "For younger navigators, if they made a commitment from a career standpoint, it must be a great deal of consternation there."
Jenkins shares the uncertainty.
"There is a little bit of apprehension," he said. "But that is just because people don't know what's coming next."
Jenkins insists that Insure Georgia will find some way to keep the service going whatever happens. "We definitely are slated to continue the work we do in the community, no matter what new legislation comes out," he said.
But that would be difficult, according to navigator Malone. "The navigator program is [paid for] through federal funding," she said. "If we lose that, then I would be out of a job."
Whatever happens, consumers will still need help, Jenkins said.
"Once the new legislation comes out . . . [if it comes out], there will be a frenzy," he said. "There will be lots of people who don't understand the new system. There will people who have questions. We're definitely going to be needed in that capacity."
Jim Lichtenwalter is a writer and reporter from Alpharetta. His work has appeared in many publications, including Birmingham Magazine, The Alpharetta-Roswell Revue and News, The Johns Creek Herald, and The Athens Banner-Herald. A graduate of Samford University in Birmingham, Ala., Jim is currently working on his master's degree in journalism at the University of Georgia's Grady College of Journalism.