The Legislature's recent injection of funding for nursing home surveyors will help the state address the increasing backlog of patients' complaints, officials said Thursday.
Nurses who respond to nursing home complaints will get higher starting pay, and veteran RNs will get a salary increase, under new funding inserted into state budgets.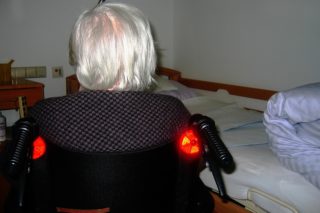 The nursing home complaint backlog is now 180, which has increased since January, Department of Community Health officials told GHN on Thursday after the agency's board meeting.
Starting pay for RNs inspecting nursing homes has been increased from $50,000 annually to $59,000, and after a year of training, the salary climbs to $65,000, Melanie Simon, head of Community Health's Healthcare Facility Regulation Division, told the agency's board Thursday.
GHN reported in January that the backlog of complaints was ballooning as the vacancy rate rose for nurse surveyor jobs.
Community Health has 18 surveyor job slots unfilled, roughly a 40 percent vacancy rate. But Simon said there are now 15 job offers pending to nurse candidates.
The new funding "has made an extraordinary impact in a very short time,'' Simon said.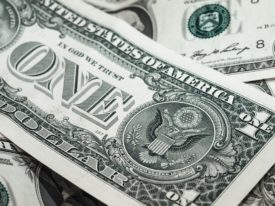 The Legislature added about $767,000 for nurse surveyors to the current year budget, and more than $2 million to the fiscal 2018 budget. Those state funds will draw extra federal matching money.
To help address the current backlog, the agency has used outside contractors.
Complaints are being triaged, with the most serious ones getting attention first, Community Health said.
The vacancy rate for surveyors has been exacerbated by the statewide nursing shortage, as hospitals and other medical offices are competing for the same supply of experienced nurses. (Here's a GHN article on the nursing shortage.)
The nurse surveyors have "some of the most complicated work,'' Frank Berry, Community Health's commissioner, told the agency board Thursday.
The complaints, he said, can range from ''changing a light bulb'' to a patient having a bedsore that hasn't been addressed.
The backlog, Berry said, ''put us in some significant hot water'' with the federal Centers for Medicare and Medicaid Services.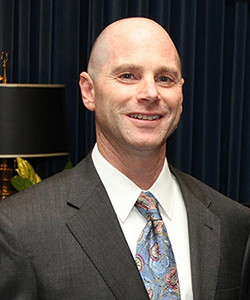 This week, Community Health has also started offering extra pay for RNs to do inspections on weekends.
The agency is also lagging behind the average length of time for a regular nursing home inspection, which is every 12.9 months. Now the regular inspections of a nursing home in Georgia average 14.6 months. "We're not supposed to exceed 15.9 months,'' Simon said.
Both the Georgia Council on Aging and the state's long-term care ombudsman have praised the new funding in recent interviews with GHN.
Joanne Mathis, legislative chair of the Georgia Council on Aging, said Thursday that the pay hike "will help to retain surveyors, reduce turnover and help address the backlog."
Simon said the agency "is really appreciative of the support of the governor and General Assembly'' for the funding increase. She said it would have ''a positive impact on nursing home residents in Georgia."
.