A state Senate health committee Thursday approved a bill to offer optional testing of Georgia newborns for Krabbe disease, a rare genetic disorder.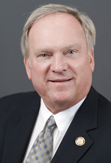 The form of Krabbe that strikes newborns is caused by a change, or mutation, in the gene that carries the blueprints for an enzyme called galactosylceramidase, which is crucial to wrapping protective insulation called myelin around nerves. Without it, the brain and nerves deteriorate.
The disease is rare, striking between 1 in 100,000 and 1 in 350,000 babies. Infants with Krabbe typically die before their second birthday.
House Bill 241, which cleared the Senate Health and Human Services Committee after a brief discussion, is named Cove's Law, for 19-month-old Cove Ellis, a Georgia child recently diagnosed with Krabbe disease.
The bill now heads to the Senate Rules Committee. It already has passed the Georgia House.
Families of children afflicted with the disease and other advocates for patients have pushed for testing of newborns, saying it gives parents the ability to intervene in aggressive cases of the disease.
The optimal treatment, they say, is a stem-cell transplant on the afflicted infant fairly soon after birth.
The bill would allow Georgia parents to pay for a $3 to $5 screening test, Rep. Lee Hawkins (R-Gainesville) told the Senate panel Thursday. Passage of the legislation, he said, would "allow the parent to make the decision'' on whether to test their baby, he said.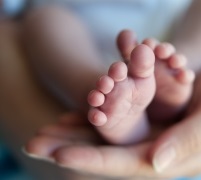 HB 241 requires the Department of Public Health to provide a referral system for parents who wish to have the test performed on their child.
Many doctors and geneticists, though, have doubts about the screening. One problem with the screening test, they say, is a high percentage of false positives.
While they are sympathetic to the parents' cause, these experts say that not all children survive the transplant. Those who do often face physical and developmental delays.
The treatment can cause other problems, too.
"Everyone wants to do the right thing for kids," Dr. William Wilcox, a professor of human genetics at the Emory University School of Medicine, said recently. The testing, he said, "is being pushed with the wrong information. They're doing real harm. When there is better testing and treatment, we will support screening for all babies.''
New York launched a Krabbe screening program in 2006, and three other states — Missouri, Kentucky and Ohio — have also added Krabbe to their newborn testing panels.
Six other states — Illinois, Louisiana, New Jersey, New Mexico, Pennsylvania and Tennessee — have passed laws that would allow screening but have not yet implemented their programs. In some of those cases, state health departments have blocked screening for Krabbe, citing both the expense of the testing and the lack of clear benefit from the treatment.
After promising results were reported from stem-cell transplants, former Buffalo Bills quarterback Jim Kelly and his wife, Jill, persuaded lawmakers in New York state to start screening babies for Krabbe, which had afflicted their son Hunter.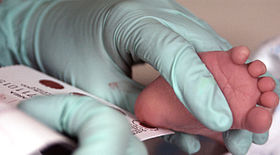 The Kellys run a foundation called Hunter's Hope that supports families affected by Krabbe and lobbies for newborn screening.
If a newborn isn't diagnosed soon after birth, a transplant won't work, doctors say.
"The outcome for children who aren't diagnosed in time for treatment versus those who are is tremendous. I've met several children who have undergone treatment — they go to school, they're mobile, they're able to communicate, and most importantly, they are living," Anna Grantham, a spokeswoman for Hunter's Hope, said in a recent written statement to WebMD, GHN's news partner.
During his testimony on the bill, Hawkins said that Emory University is interested in doing the testing.
In a statement, Emory said it has the capability to do genetic testing for Krabbe disease. "Regarding HB 241, the Emory Division of Medical Genetics has been working with the Georgia Department of Public Health regarding testing and counseling for this disease. These discussions are continuing as this bill moves through the legislative process."
Here's a link to GHN's and WebMD News' more extensive reporting on Krabbe testing and treatment.