How would the new health care plan proposed by congressional Republicans affect Georgia?
Much of the impact has yet to be analyzed.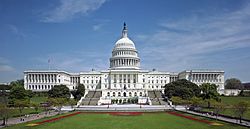 Under many of the plan's elements, though, the states would be treated similarly.
One striking change nationwide would fulfill a longtime GOP campaign promise: The newly unveiled American Health Care Act would eliminate the mandate for individuals to buy coverage or pay a penalty.
Republicans have decried the mandate as an infringement on personal rights, and some fought it unsuccessfully in court.
Instead of making health insurance compulsory, Republicans would provide tax credits to encourage consumers to purchase coverage. Consumers also would be allowed to put more money into tax-free health savings accounts, and the plan would lift the $2,500 cap on flexible savings accounts beginning in 2018.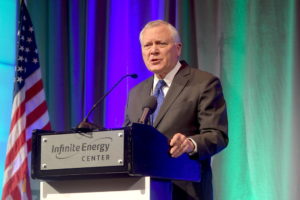 The legislation would allow insurers to charge older consumers as much as five times more for coverage than younger people. The current Affordable Care Act, known as Obamacare, permits a 3-to-1 ratio.
A spokeswoman Tuesday said Gov. Nathan Deal, a Republican, is reviewing the GOP congressional plan "and engaging with federal and state officials to assess its impact on Georgia.''
Tom Price, a Georgia physician and former congressman who is the new secretary of Health and Human Services, told reporters that the intent of the Republican plan is to contain the cost of premiums, spark insurance competition and offer "patient-centered'' solutions.
"Our goal is absolutely to make certain that individuals have the opportunity to select their physician," Price told reporters.
The right to "keep your doctor" has been a familiar phrase in the political debate over health legislation. Advocates for the ACA initially declared it would not affect people's ability to choose their physicians, but officials later acknowledged that things did not always work out that way.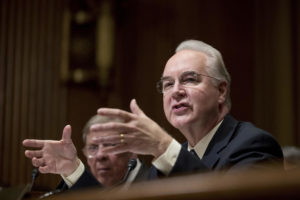 Price said President Donald Trump's administration believes the GOP plan will reduce costs for patients.
"In terms of premiums, we believe strongly through this whole process, and as it takes effect, that we'll see a decrease in not only the premiums that individuals will see, but a decrease in the cost of health care for folks," Price said.
Democratic state Rep. Stacey Abrams, the Georgia House minority leader, said Tuesday that the GOP plan "breaks Trump's promise to protect consumers and instead enriches insurance companies and their CEOs. Shifting costs to working families and older adults will strip coverage from thousands of Georgians who work hard but cannot afford unfettered premiums."
Effect on the marketplace
The legislation would preserve two of the most popular features of the 2010 health care law, letting young adults stay on their parents' health plans until age 26 and forbidding insurers to deny coverage or charge more to people with pre-existing health conditions.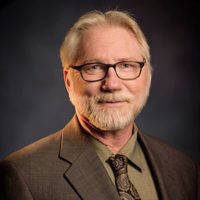 People who let their insurance coverage lapse, though, would face a significant penalty. Insurers could increase their premiums by 30 percent.
Bill Custer, a health insurance expert at Georgia State University, said this penalty may not suffice to keep people in coverage.
The market for individuals and small firms would probably attract fewer young and healthy people without the requirement to buy coverage. Custer said. The GOP plan, he said, "takes away most of the sticks and reduces the carrots" contained in the ACA.
Custer said the administrative rules developed under the Republican plan "will be as important as the basic framework.''
The tax credits under the new bill are mainly based on age, but also have income as a factor.
Moderate- and higher-income Georgians would be eligible for the tax credits, phasing out after $75,000 a year for an individual and $150,000 a year for a couple.
Laura Harker of the Georgia Budget and Policy Institute said the GOP plan "would leave lower-income Georgians with less assistance to afford insurance and could cause them to drop coverage."
Georgians in high-cost markets, such as rural communities, might also receive less favorable treatment because the financial help they get would no longer consider the higher cost of premiums, Harker said.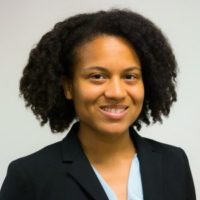 Lower-income older people would be especially hurt, because of the new 5-to-1 ratio, said Cindy Zeldin of Georgians for a Healthy Future, which supports the ACA.
(Under the American Health Care Act, states will have the option to keep the 3-to-1 ratio, but the federal standard will be 5 to 1.)
Insurers support the change, saying it would help them attract larger numbers of young customers, the New York Times reported. The current rating restrictions, they say, have increased premiums for young adults, discouraging them from enrolling.
Winners under the new bill would include high-income people, who would see a major tax cut, Zeldin added. As expected, the bill repeals a 3.8 percent tax on investment income and a 0.9 percent tax on wages. Both levies from the ACA affect only the highest-earning households, those individuals making at least $200,000 and married couples making more than $250,000, the Wall Street Journal reported.
Medicaid expansion to linger
The Medicaid program would see a fundamental change in how it's financed, starting in 2020. Currently the federal government's commitment is open-ended, depending on how many people are enrolled and how much care they receive.
Under the GOP plan, states would receive a set amount from the federal government for each person eligible for the program, under a "block grant."
Currently Georgia's Medicaid program covers about 2 million people, most of them children.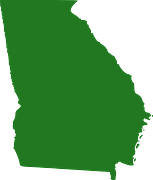 States would receive a different amount for different populations, getting more money for each blind and disabled person, for example. The federal spending cap would increase every year through a formula based on overall health care costs.
Under block grants, states can cover fewer people or fewer services under Medicaid, said Custer of Georgia State.
Harker of GBPI said the Congressional Budget Office reported that under a capped Medicaid program, federal funding would be cut by one-third over the next 10 years.
"With less federal money, costs would shift to the state,'' Harker said. "As a result, Georgia would have to raise new revenue or have to make cuts to eligibility, benefits or reimbursement rates.
Earl Rogers, president of the Georgia Hospital Association, said in a statement Tuesday that "while we continue to review the American Health Care Act and receive reactions from our member hospitals as to the effects of the reconciliation bill, we do have significant concerns about any changes that would result in additional Medicaid cuts to providers or less affordable coverage options for Georgians."
The legislation also affects the ACA's expansion of Medicaid. The federal government has provided enhanced funding to states that agree to widen eligibility for the program, and most states have done so.
The Republican bill would end that extra funding for anyone enrolling under the expansion guidelines starting in 2020. But the legislation would let states keep the extra funding that Obamacare provided for individuals already in the expansion program who stay enrolled.
The new plan includes money for the states, such as Georgia, that have not expanded their Medicaid programs. It would provide $10 billion over 5 years to these "non-expansion" states for safety-net funding.
It's unclear whether Georgia would be better off financially by accepting the safety-net money or by going through with expansion, which would remain an option for the time being,
"Because the expansion program doesn't end until 2020 and states would still receive a higher match for anyone who enrolled before then, more non-expansion states may consider the option to expand Medicaid,'' Harker said.
The congressional blueprint also would end the public health Prevention Fund at the end of fiscal 2018.
Under that repeal, the CDC would lose $890 million of funding annually — 12 percent of the Atlanta-based agency's budget, GHN reported in January.
And states would lose more than $3 billion over the next five years — from grants and programs supported by the Prevention Fund, which is part of the ACA. That would include $20 million in public health funding to Georgia each year over five years, or a total of $100 million, according to a report. (Here's the GHN article on the Prevention Fund.)