A bill that would help facilitate needle exchange programs in Georgia took its first step toward passage Tuesday.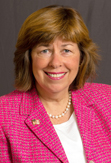 House Bill 161 is sponsored by state Rep. Betty Price, a physician. She is the wife of U.S. Health and Human Services Secretary Tom Price, who is also a physician and was until recently a U.S. congressman from Georgia..
She backed a similar proposal last year. It was approved by the House but failed to get consideration in the state Senate.
"There is a public health epidemic of diseases spread through dirty needles,'' Price, a Roswell Republican, told the House Health and Human Services Committee on Tuesday.
Two diseases spread this way are HIV and hepatitis C, which are very costly to treat, Price noted.
"Right now, we're the No. 3 state in the country for new HIV cases," she said, adding that more than 53,000 Georgians are living with HIV.
Cathalene Teahan of the Georgia AIDS Coalition told the House panel that almost 14,000 new cases of hepatitis C were reported in the state in 2015. "We're in the middle of a very bad epidemic,'' Teahan said. "This is costing us a lot of health care dollars."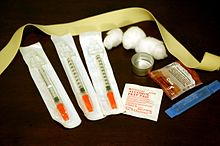 She added that there are about 200 needle exchange programs in 33 states.
The House health committee passed HB 161, which now goes to the House Rules Committee.
Injection drug users become infected and transmit viruses to others through the sharing of contaminated syringes and other injection equipment. Syringe distribution services aim to prevent this dangerous sharing.
The idea of giving clean syringes to people who inject drugs has had its critics, who see it as subtly encouraging destructive behavior. But medical experts say it's a very effective tactic against the spread of disease.
In recent years, increasing numbers of conservative politicians have endorsed the idea of needle exchanges as a practical tactic in promoting public health.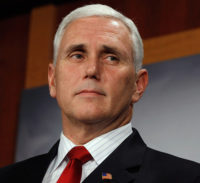 Price noted that one of the nation's most influential conservative Republicans, Vice President Mike Pence, signed an executive order when he was governor of Indiana to allow needle exchanges in a county hit hard by an HIV outbreak.
In a recent report, the CDC found that a decrease in HIV diagnoses among black injection drug users was likely related to increased access to sterile syringes within those people's communities.
Syringe services are broadly considered by the scientific community to be an important method of reducing HIV transmission among people who inject drugs, and to facilitate uptake of substance abuse treatment.
(Here's a recent GHN article on needle exchange programs.)
Under the new legislation, the state Department of Public Health would supervise the exchange programs done through "harm reduction organizations.''
Drug users who come in to get clean needles get access to health education and connection to drug abuse programs, Price told the committee.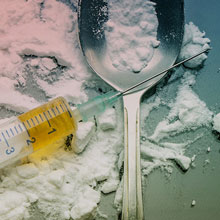 The bill is supported by Grady Health System and the United Way of Greater Atlanta.
Price acknowledged that last year, there was resistance to the syringe services idea in the Georgia Senate.
After the committee vote, she told GHN, "We're hopeful that there will be collaboration with the Senate to get this passed."