Continued growth in Georgia's Medicaid enrollment accounts for much of the state budget increases that the Department of Community Health is seeking both for fiscal 2017 and 2018.
In addition, the agency said Thursday that it's starting a payment system next July that will penalize health insurers for not meeting medical quality standards.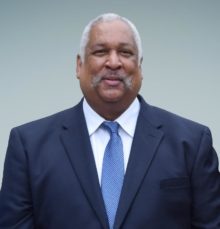 Medicaid enrollment is projected to increase by 2 percent both this fiscal year and next, Elizabeth Brady, chief financial officer for Community Health, told the agency board Thursday. (Fiscal year 2017 began July 1.)
Brady attributed the enrollment increase largely to changes created by the Affordable Care Act. They include switching eligibility reviews from every six months to annually; and the so-called "woodwork effect," as the ACA's insurance exchange sign-up campaign uncovered more people eligible for Medicaid.
The Medicaid enrollment increase has produced a request for an additional $82.8 million this fiscal year, and another $121.4 million more in fiscal 2018. Both figures account for most of the agency's proposed budget hikes, which now go to the Governor's Office of Planning and Budget for review.
More than 2 million people – most of them children – are covered by Georgia Medicaid and PeachCare, the program for kids whose parents have incomes slightly above the Medicaid eligibility level.
Laura Harker, a policy analyst with the Georgia Budget and Policy Institute, told GHN on Thursday that Georgia's Medicaid spending per enrollee ranks second-lowest among the states, according to the latest available data.
"DCH requesting additional funds makes sense when the program has seen a relatively modest investment compared to other states," she said.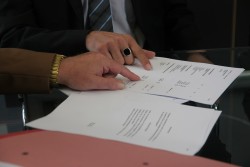 Clyde Reese, commissioner of Community Health, said the agency would hold back 5 percent from the payments made to care management organizations (CMOs) when the state's new Medicaid/PeachCare contract starts next July.
(Here's a recent GHN article about the multibillion-dollar contract.)
In order to get that 5 percent, the CMOs must meet certain quality standards, under what's generally known as "value-based purchasing."
This trend is "taking hold across the country,'' Reese said.
Included in these measures will be how the CMOs perform on services such as well-child visits; immunizations; preventive dental services; and birth outcomes.
Chris Kane, a consultant for DHG Healthcare, noted that a large piece of the state's budget is devoted to Medicaid. "It's prudent for DCH to link payments to quality,'' he told GHN.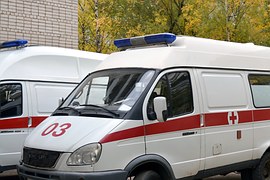 Whether health care providers and payers see these new payment arrangements as a carrot or a stick, they are definitely paying attention, Kane said.
Reese also said that he aims to reduce the waiting list for the Community Care Services Program, which helps people at risk of nursing home placement to remain in their communities. The waiting list now stands at about 2,000 for CCSP, which has been moved to Community Health from the Department of Human Services.
"We're going to try to start whittling that down,'' Reese told reporters after the board meeting. "In two or three years, I personally hope [the waiting list] is eliminated."