By Dr. Hugo Scornik
As the organization that represents over 1,800 pediatricians and pediatric subspecialists in Georgia, our Georgia Chapter of the American Academy of Pediatrics (AAP) has watched with dismay the advance of several permissive gun bills in this year's state legislative session.
This is especially true of our brave pediatric emergency medicine and pediatric surgeon members, who daily must treat the seriously wounded young victims of gunshot wounds, too many of whom do not survive.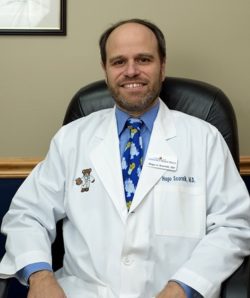 All these bills have one core purpose: to allow guns to be carried in more places. This includes on a concealed basis without a permit, in courthouses and in churches and houses of worship.
These measures, if enacted as it appears they will be, equal one thing: more children and adolescents Georgia will be injured or die from guns.
Tragically, death by gunshot wound is now the leading cause of death among children in the United States. Bullets cause more deaths in Georgia than either motor vehicle accidents or childhood cancer.
Numerous studies support the position of the AAP that the most reliable and effective measure to prevent suicide, homicide, and unintentional firearms-related injuries to children is the absence of guns from a child's home.
If guns are in the home, the AAP recommends that owners store their guns safely: That means locked up, unloaded, and with ammunition stored separately. Guns stored improperly in the home can often lead to tragic accidents. In fact, data from the largest children's hospital in Georgia notes that 40% of gunshot wounds in children are unintentional injuries. Therefore, we strongly support safe storage laws, which many states have adopted but Georgia has not.
Equally troublesome, guns carried in public pose a substantial threat to public safety, including the health of children. Studies show unequivocally that when more people carry guns in public, violent crime increases. Although self-defense is frequently cited in support of permissive gun laws, the facts show that firearms are used successfully in self-defense in less than one percent of cases.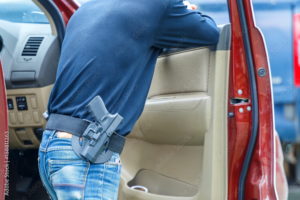 These bills are moving Georgia in the wrong direction.
We urge members of the state Legislature to reject measures that will add to the proliferation of guns in Georgia and, in the process, create needless additional risk to Georgia's next generation — our children and adolescents.
Hugo Scornik, M.D., is president of the Georgia Chapter of the American Academy of Pediatrics. He practices pediatrics in Conyers.