"I think it's the most important [topic] we will take up this year."
With that remark, Georgia House Speaker David Ralston, in a rare appearance at a legislative committee hearing, set out the stakes Wednesday for passage of the mental health parity bill that he has sponsored.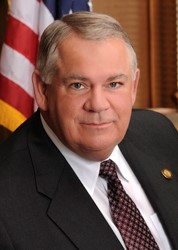 "The No. 1 state for business in this nation cannot and will not be among the worst for mental health care and access and quality,'' said Ralston, a Blue Ridge Republican.
Later, the House Health and Human Services Committee, meeting for the third time on the proposal, passed House Bill 1013 unanimously.
Two co-sponsors, Reps. Todd Jones (R-Cumming) and Mary Margaret Oliver (D-Decatur), said they were "sticking strongly'' with the parity language and definitions in the bill, along with the medical spending requirements for Medicaid managed care companies.
GHN and Kaiser Health News reported that Georgia is one of only a few states that don't require a minimum level of medical spending and quality improvements for Medicaid insurers.
The required level of such spending set by the bill is at least 85 percent — or 85 cents of every dollar that Medicaid insurers receive from the program.
Rep. Mark Newton (R-Augusta), a committee member and physician, said he hopes the state's Department of Community Health, which oversees Medicaid, will be encouraged to seek an even higher medical spending threshold in its contracting process with insurers.
The bill's parity language requires that health plans must cover mental health and substance use treatment at the same levels as physical conditions. The bill also says that the definitions of "medical necessity" will come from standard clinical protocols, and not be determined by insurers.
The new version of the bill sets up a multi-step process for involuntary commitment of someone who's undergoing a mental health crisis.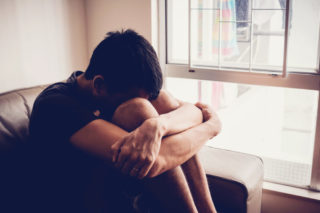 Under current state law, mentally ill people must show an "imminent" risk of harm to themselves or others before they can be committed for treatment.
The bill would establish several criteria for such commitment. The steps would include determining that a person presents a "substantial risk" of harm to themselves or others; and creates a reasonable expectation that a crisis or major psychiatric deterioration will occur without that care.
Other criteria include an assessment that there's a reasonable prospect that hospital treatment would help that person; that other, less restrictive alternatives are not appropriate; and that the person has declined voluntary treatment or lacks the capacity to make such a decision.
Another change in the bill also aims to relieve some of the burden that law enforcement agencies face in having to transport a patient from an ER or other facility back to a community setting.
Other general provisions include:
** Establishing a consumer complaint process on parity violations, and oversight by the state insurance commissioner
** Providing cancellable education loans to students training in the mental health and substance abuse fields
** Developing "co-response" teams with police officers and mental health professionals around the state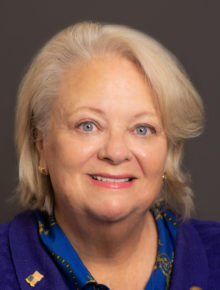 Rep. Shelly Hutchinson (D-Snellville), who's a licensed clinical social worker, praised the bill but expressed concern to Ralston that it would add to the strain on "a broken system'' of mental health care.
Ralston responded, "I make no apologies for it being a big bill," adding that it would not further damage the system.
After the hearing, Oliver told reporters that the legislation aims to strengthen crisis behavioral health services. "That's where we're hurting,'' she said.
The bill is expected to reach the House floor next week.