By Andy Miller and Rebecca Grapevine
The CEO of an insurance industry trade group said Wednesday that insurer members are not opposed to the medical spending requirements for Medicaid managed care plans contained in a mental health parity bill.
Among its provisions, the high-profile House Bill 1013 would set up a minimum level of medical spending of at least 85 percent of the dollars that Medicaid insurers receive from the program.
Jesse Weathington, president and CEO of the Georgia Association of Health Plans, told GHN that insurers have met the 85 percent the last two years through a financial reconciliation process with the government. He spoke to a reporter after testifying at a House committee hearing on the mental health bill.
GHN and Kaiser Health News reported in September that Georgia is one of only a few states that don't mandate a minimum level of medical spending and quality improvements for Medicaid insurers.
Each year, Georgia pays three insurance companies — CareSource, Peach State Health Plan, and Amerigroup — a total of more than $4 billion to run the federal-state health insurance program for low-income residents and people with disabilities.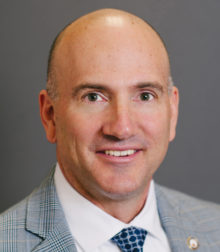 Weathington told GHN that most states with Medicaid managed care have "medical loss ratios" of 85 percent or above. He said his group has suggested additional health activities that could be included in the threshold amount.
State Rep. Todd Jones (R-Cumming), a co-sponsor of the mental health bill, said Georgia is last among Southeastern states in the loss ratio, with an average of 83 percent. (An outlier is Alabama, which does not have managed care plans for Medicaid beneficiaries. )
Georgia, he said, is "last in the SEC,'' referring to collegiate sports' Southeastern Conference.
When asked by a reporter whether he was surprised by insurers' non-opposition to the financial requirement, Jones said, "It's a pleasant surprise.''
Jones and his wife, Tracey, told the House Health and Human Services Committee about their oldest son's years-long struggles with severe mental illness and substance abuse.
Tracey Jones, at times emotional, told lawmakers that for the last eight years, their son Justin has had multiple inpatient and outpatient stays, along with rehab, incarceration and probation, and homelessness.
"I'm angry that it has taken more than eight years for Justin to get the necessary and appropriate mental health care for his diagnosis," she said. Insurers have limited his facility stays, she said. "We pay the premium payments, they should provide the care.''
Tracy Jones said she is hopeful that as a result of the mental health bill, "Families and their loved ones with mental illness will never have to endure and follow the difficult and frustrating path that our son and family have had to endure."
How system would change
The legislation requires insurers in Medicaid, the State Health Benefit Plan and other health plans to cover mental health and substance abuse problems the same way physical health conditions are covered. It aims to enforce the federal mental health parity law passed in 2008.
The bill's provisions include:
** Establishing a consumer complaint process on parity violations, and oversight by the state insurance commissioner
** Defining "medical necessity'' in relation to behavioral health
** Providing cancellable education loans to students training in the mental health and substance abuse fields
** Developing "co-response" teams with police officers and mental health professionals around the state
** Creating diversion programs to help people dealing with mental health issues from ending up in the criminal justice system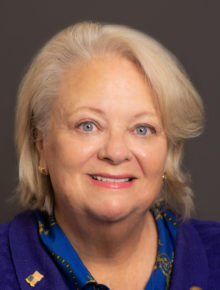 Rep. Mary Margaret Oliver (D-Decatur), a co-sponsor, said the bill will get sufficient funding to pay for the changes. She said a state settlement with opioid manufacturers will bring $600 million to the state for substance abuse treatment.
With provider shortages in these fields, Oliver said the bill would create a behavioral health workforce database. "We don't know who is providing services where,'' she said.
Hope for reforms
Patients, consumer advocacy and other groups spoke in favor of the bill.
Mike Dvorscak of Johns Creek testified about his developing major depression and psychosis in 2017. "This is a very important piece of legislation that is long overdue,'' he told the House committee members.
Lou Dekmar, the LaGrange police chief, said, "We've criminalized mental illness.'' A member of a state behavioral health reform commission, Dekmar added, "The largest mental health facilities in each county is the county jail.''
Gabriel Carter of the Association of County Commissioners in Georgia added, "County jails have unfortunately become default housing for many people facing mental health crisis."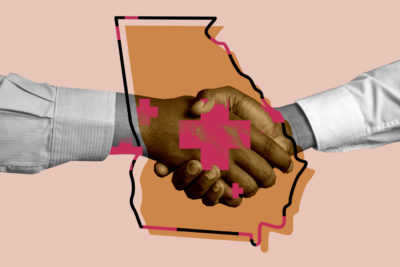 And David Schaefer, head of the Georgia Budget and Policy Institute, described the tragedy of his brother's suicide. He compared that 2015 death with the help that another suicidal man received. "It comes down to somebody hearing you clearly and connecting you quickly with the services that are needed."
Jones cited the state's low ranking on access to mental health services. He said he wants Georgia to be one of the top 5 states in this category.
"It's not a perfect bill, but it's a good foundation to move us in the right direction,'' said Abdul Henderson, executive director of Mental Health America of Georgia.
Privacy, rights concerns
But some speakers were critical of what House Bill 1013 contains – and what it doesn't.
Advocacy groups called for the bill to require that mental health services be accessible to non-English speakers.
"We're asking for language access, language support, and culturally, ethnically, and linguistically sensitive services," said Astrid Ross of the Georgia Mental Health Support Network.
Provisions establishing state data registries of people (including pediatric patients) who frequently use crisis services and other mental health resources sparked concerns about privacy of health information.
The new bill would change a standard for committing Georgians to involuntary treatment.
Under current state law, mentally ill people must show an "imminent" risk of harm to themselves or others before they can be committed for treatment.
The bill would change that standard, requiring only a "reasonable expectation" that a crisis or significant deterioration "will occur in the near future."
"I think this definition [reasonable expectation] will be of more assistance to law enforcement," said Oliver.
"We can't ask our police officers to decide whether or not 'imminent' means walking up and down the bridge saying I'm gonna jump or whether it's one step on the railing. That's what we're asking our police officers to do out there," Oliver said.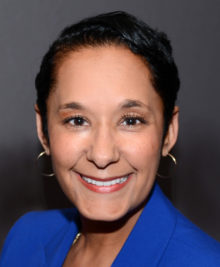 But some consumer advocates pushed back against that provision.
"Under this standard, virtually anyone who experiences a serious psychiatric disability could be involuntarily committed," said Devon Orland, the legal and advocacy director for the Georgia Advocacy Office.
"There does not appear to be a right to counsel, appeal or otherwise protective review of the determination that an individual meets [the] outpatient commitment standard," said Orland.
Rep. Shelly Hutchinson, a Snellville Democrat and licensed clinical social worker, praised the legislation's goals but also said its new requirements could help overwhelm an already strained government bureaucracy. "We're putting a lot on top of a system that's not completely functional right now,'' she said.